Remembering these legends: The tragic celebrity deaths of 2017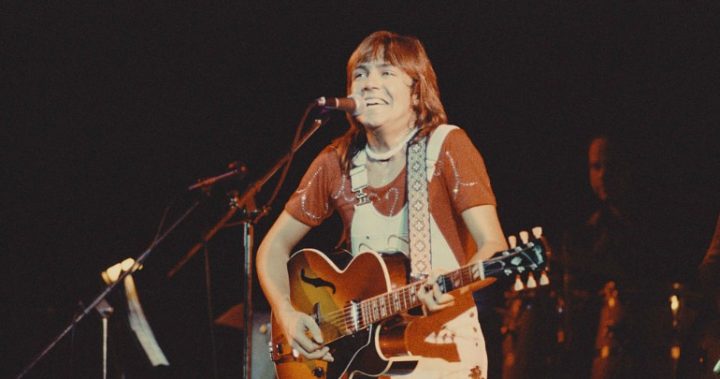 It's been a year of highs and lows, and we've had to say a fond and heartbreaking goodbye to some huge stars in 2017.
From TV and movie legends, to musicians and more, some huge names sadly passed away in the last 12 months.
While music legend David Cassidy fought a brave battle following liver failure, iconic musician Chuck Berry passed away in March, and Sound of Music actress Heather Menzies-Urich died just days ago following a short battle with brain cancer.
Here, we remember some of the biggest names and their incredible careers in the limelight:
John Hurt – January 25
Ad. Article continues below.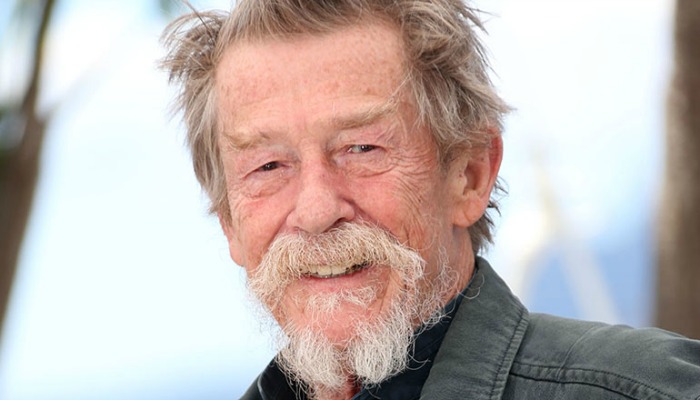 The veteran British actor died from pancreatic cancer at the age of 77. 
Hurt has contributed to show business for more than six decades and is best known for his Oscar nominated performance as star of the Elephant Man and as the Wandmaster in Olivanders in Harry Potter.  
Ad. Article continues below.
Read more: John Hurt, legendary Elephant Man Actor, has died aged 77
Mary Tyler Moore – January 25
Iconic television actress Mary Tyler Moore passed away, aged 80, shortly after being hospitalised earlier in the week.
"Beloved icon, Mary Tyler Moore, passed away at the age of 80 in the company of friends and her loving husband of over 33 years, Dr. S. Robert Levine," her rep told the Huffington Post at the time.
"A groundbreaking actress, producer, and passionate advocate for the Juvenile Diabetes Research Foundation, Mary will be remembered as a fearless visionary who turned the world on with her smile."
Ad. Article continues below.
Mary shot to fame in the 60s for her starring tole on the The Dick Van Dyke Show, before going on to forge her own legendary sitcom, The Mary Tyler Moore Show.
Read more: Mary Tyler Moore dies aged 80
Chuck Berry – March 18
Iconic musician Chuck Berry died aged 90 after being found unresponsive in St. Charles County, Missouri following a reported cardiac arrest.
Ad. Article continues below.
Berry, born Charles Edward Anderson Berry, found fame in the '50s for his effortless style on the guitar and had a string of hits, including 'Roll Over Beethoven' and 'Johnny B Goode'.
Read more: Legendary musician Chuck Berry dies aged 90
Erin Moran – April 22
The beloved actress that played Joanie Cunningham on the hit series Happy Days passed away aged just 56 following a tumultuous life.
Moran played Joanie for 11 seasons of Happy Days and two seasons of the spinoff Joanie Loves Chachi.
Ad. Article continues below.
Read more: Erin Moran, Joanie from 'Happy Days', has passed away aged 56
Lou Richards – May 8
AFL legend and Collingwood great Lou Richards passed away aged 94.
Richards played 250 games for the Magpies and captained the club to its 1953 premiership before becoming a broadcaster following his retirement from the game.
Read more: AFL legend Lou Richards dies aged 94
Ad. Article continues below.
Mark Colvin – May 11
After 20 years of struggling with a rare autoimmune disease, veteran ABC broadcaster Mark Colvin died aged just 65. 
It was in 1994 while covering the Rwandan genocide that he contracted Wegener's granulomatosis, a rare illness that affects the bloodstream.
Colvin, as well as being a respected broadcaster, was an active presence on Twitter and left a large following of over 103k.
Read more: ABC veteran Mark Colvin dies aged 65
Ad. Article continues below.
Gregg Allman – May 27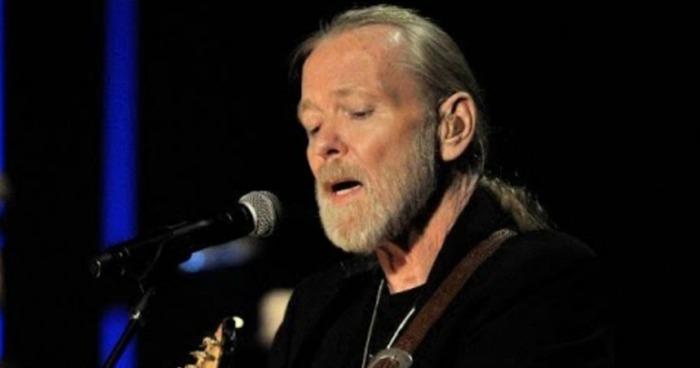 Music legend and the king of Southern rock Gregg Allman passed away aged 69 after a long health battle, which saw him fight drug and alcohol addiction, hepatitis C and undergo a liver transplant.
Ad. Article continues below.
"Gregg struggled with many health issues over the past several years," a statement on his website read.
"During that time, Gregg considered being on the road playing music with his brothers and solo band for his beloved fans, essential medicine for his soul.
"Playing music lifted him up and kept him going during the toughest of times."
Allman shot to fame in 1969 with his brother Duane and their band, The Allman Brothers Band.
Ad. Article continues below.
He was married six times, including to singer Cher, who lead the tributes on social media to him.
Read more: Rock legend Gregg Allman dies aged 69
Peter Sallis – June 2
Actor Peter Sallis died aged 96 from natural causes.
He was famous as the voice of Wallace in Wallace and Gromit. 
Ad. Article continues below.
Sallis also played Norman "Cleggy" Clegg in Last of the Summer Wine from its first episode in 1973 until the series concluded in 2010 and was the only actor to appear in all 295 episodes of the sitcom.
Read more: Peter Sallis, voice of Wallace and Gromit, dies aged 96
Glenne Headly – June 8
Actress Glenne Headly died aged 62 from complications of a pulmonary embolism.
The actress was perhaps best known for starring alongside Michael Caine and Steve Martin in Dirty Rotten Scoundrels in 1988, as the cunning "victim" Janet.
Ad. Article continues below.
She went on to appear in Dick Tracey next, followed by roles in Mr Holland's Opus, Getting Even with Dad and Don Jon, with many more to follow throughout her career.
Read more: Glenne Headly, star of Dirty Rotten Scoundrels, has died aged 63
John Heard – July 21
John Heard, the star of many 80s and 90s movies including Home Alone and Beaches, died aged 72.
The actor, who won hearts as the long-suffering father of a large and unruly brood in the Home Alone series, was found in a California hotel room, according to numerous reports. Emergency services were unable to revive him, and he's thought to have died from a heart attack.
Ad. Article continues below.
Read more: Beaches, Home Alone star John Heard dead aged 72
Barbara Sinatra – July 25
Frank Sinatra's last wife Barbara Sinatra died at age 90 from natural causes.
Ad. Article continues below.
The former model and humanitarian was music legend Sinatra's fourth wife.
At the time of his death in 1998 from a heart attack, they had been married for 22 years, making their marriage Ol' Blue Eyes' longest. 
Read more: Frank Sinatra's fourth wife dies aged 90
Dr G. Yunupingu – July 25
Musician Dr G. Yunupingu died at just 46 years of age after a long-running illness.
Ad. Article continues below.
Australia's most prominent Indigenous music artist, who shot to global stardom in 2008, is being mourned by family and friends as a "genius and wonderful human being".
The singer and accomplished guitarist and musician was from the remote community of Galiwin'ku on Elcho Island, which is 500 kilometres east of Darwin. He was a member of the band Yothu Yindi during his teens, having learned to play the guitar at the age of six, but later went solo.
Read more: Australia's most prominent Indigenous musician dies aged 46
Sam Shepard – July 27
The playwright, actor and director died aged 73 from complications of ALS, a form of motor neurone disease.
Ad. Article continues below.
Shepard became a familiar face thanks to roles in films including Days of Heaven (1978), The Right Stuff (1983) and Baby Boom (1987).
Jeanne Moreau – July 31
One of France's most beloved actresses Jeanne Moreau died aged 89.
French President Emmanuel Macron led tributes to the husky-voiced actress who starred in more than 100 films and said she had "embodied cinema" and was a free spirit who "always rebelled against the established order". 
Moreau starred in some of the most critically-acclaimed films of the 20th century, including Jules et Jim, Lift to the Scaffold and Eva.
Ad. Article continues below.
Read more: Helen Mirren mourns French actress Jeanne Moreau, dead at 89
Robert Hardy – August 3
Robert Hardy, who played Siegfried Farnon in All Creatures Great and Small, passed away aged 91.
The English actor had a rich, impressive career, and is perhaps best known for his role in the series, which ran from 1978 to 1990, though younger generations will undoubtedly recognise him for his role as Cornelius Fudge in the Harry Potter film series.
In a statement, Hardy's family said he led a "tremendous life" and a "giant career in theatre, television and film spanning more than 70 years".
Ad. Article continues below.
Read more: 'All Creatures Great and Small' actor passes away
Glen Campbell – August 8
Singer Glen Campbell died at 81 following "a long and courageous battle" with Alzheimer's disease.
His family released a statement saying: "It is with the heaviest of hearts that we announce the passing of our beloved husband, father, grandfather."
The legendary guitarist was a self-taught prodigy who rose from a poverty-stricken upbringing in Arkansas to go on to sell 45 million records.
Ad. Article continues below.
He is best known for his 1975 hit Rhinestone Cowboy and released more than 70 albums during his 50-year career. 
Read more: 'Rhinestone Cowboy' Glen Campbell dead at 81
Jerry Lewis – August 20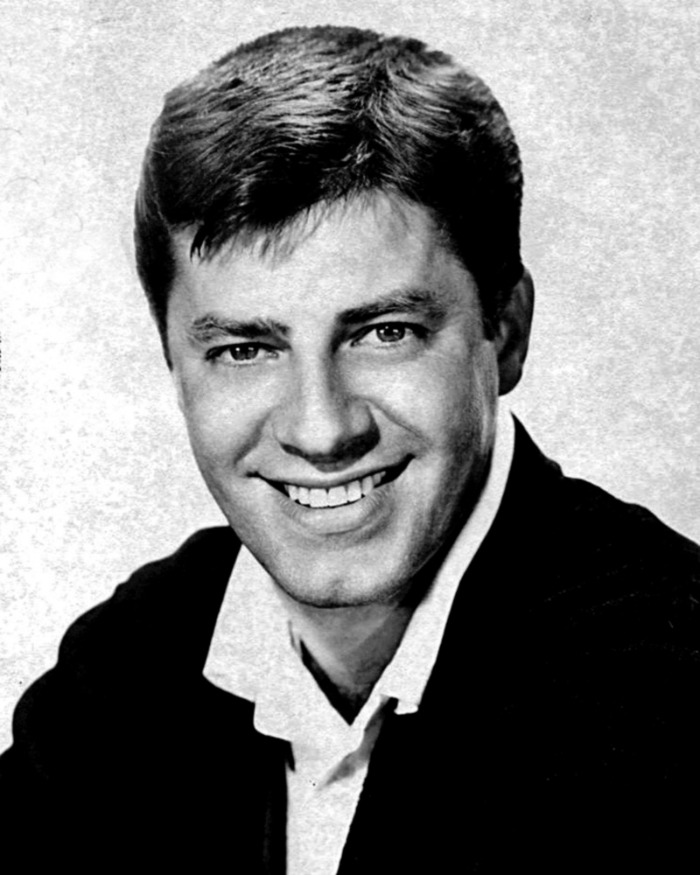 The legend Jerry Lewis died aged 91 from natural causes. Known for his slapstick routines, Lewis was not only a comedian and actor but he was a singer, film producer, screen writer and humanitarian.
Ad. Article continues below.
Lewis starred in more than fifty movies, but also worked on stage, radio and television. He teamed up with Dean Martin in 1946 which first got him attention in the industry.
Read more: Legendary comedian Jerry Lewis has died age 91
Louise Hay – August 30
American motivational author and professional speaker Hay died of natural causes aged 90.
Even if you don't remember her, you'll remember some of her words of inspiration. Her name is attached to many inspirational quotes like 'Love is never outside ourselves; love is within us', and 'As I say YES to life, life says YES to me'.
Ad. Article continues below.
Read more: Eighties self-help guru Louise Hay dies aged 90
Peter Luck – September 6
Veteran reporter Peter Luck died aged 73 after years battling both cancer and Parkinson's Disease.
He is survived by his wife of 43 years, Penny, their two children and three grandchildren.
Luck was a household name in the '70s and '80s, working for the ABC, Nine News, and Seven Network and appearing on This Day Tonight, Four Corners, Sunday, Today Tonight, Inside Edition.
Ad. Article continues below.
Read more: Veteran reporter Peter Luck dies aged 73
Don Williams – September 8
He'd been described as the gentle giant of Country Music, and no wonder. Don Williams often walked onstage carrying a cup of coffee, sat on a barstool, sang and chatted with the audience during his shows.
A statement from his publicist Kirt Webster said he died aged 78 after a short illness.
His plain-spoken story-telling style hits over the years include 'I Believe in You', 'Lord, I Hope This Day Is Good', 'You're My Best Friend', 'Some Broken Hearts Never Mend', 'Till the Rivers All Run Dry' and 'Back in My Younger Days'.
Ad. Article continues below.
Read more: 'I believe in you' country music star Don Williams dies aged 78
Lady Mary Fairfax – September 17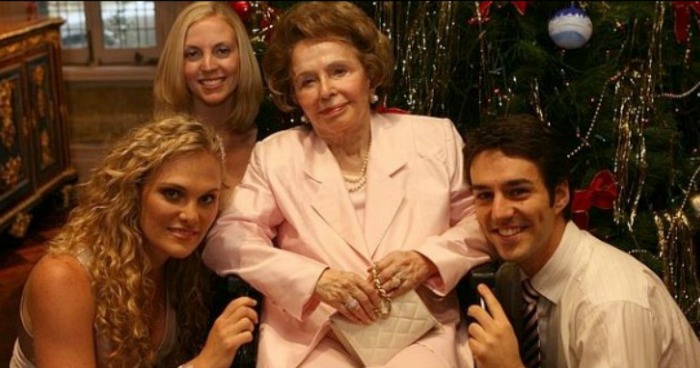 Lady Mary Fairfax, of the Fairfax media family, died aged 95, her family said in a statement.
Ad. Article continues below.
She passed away at her waterfront mansion on the Sydney harbour.
Lady Mary was appointed a Companion of the Order of Australia (AC) for service to the community and for her philanthropic and financial contributions to medical research initiatives, improved health care opportunities, nurturing artistic talent in young performers, and preservation of diverse cultural heritage.
She was also an OBE and AM recipient.
Read more: Lady Mary Fairfax dies aged 95
Hugh Hefner – September 27
Ad. Article continues below.
Playboy legend Hugh Hefner died aged 91 from natural causes.
Playboy confirmed Hefner's death in a statement to E! News. "Hugh M. Hefner, the American icon who in 1953 introduced the world to Playboy magazine and built the company into one of the most recognizable American global brands in history, peacefully passed away today from natural causes at his home, The Playboy Mansion, surrounded by loved ones. He was 91 years old."
Hefner helped shape the sexual revolution of the 20th Century with the creation of American men's lifestyle magazine, Playboy, in 1953. 
Read more: Playboy founder Hugh Hefner dies, aged 91
Tom Petty – October 2
Ad. Article continues below.
The singer tragically died aged 66 following a heart attack which left him hospitalised.
"We are devastated to announce the untimely death of our father, husband, brother, leader and friend Tom Petty," a family statement read at the time.
His band, Tom Petty and the Heartbreakers, produced many hits, including 'Breakdown', 'Stop Draggin' My Heart Around' and 'American Girl', and had big success with their 1979 album Damn the Torpedoes. They continued to perform to this day, just last week finishing a US tour.
George Young – October 22
Ad. Article continues below.
George Young, one half of the famous team Vanda and Young, died aged 70.
Young, together with Harry Vanda, was responsible for so many of the biggest performing songs, and making stars of the performers,  in the 1960s and beyond.
Read more: George Young from The Easybeats dies aged 70
Fats Domino – October 24
Antoine 'Fats' Domino died aged 89 at his home in Louisiana of natural causes.
Ad. Article continues below.
In 1949, the musician and singer made what's often considered one of of the first rock'n'roll records, called The Fat Man, and instrumental in the early rock'n'roll scene of the 1950s and early 1960s.
His hits included 'Ain't That a Shame' and 'Blueberry Hill' and in the 1950s his records were only outsold by those of Elvis Presley, according to Rolling Stone. His songs have been covered by many big names in music, from Led Zeppelin to John Lennon, and he was the inspiration for The Beatles' song 'Lady Madonna'.
Read more: Fats Domino, the man who helped bring you rock'n'roll, has died
Malcolm Young – November 18
Malcolm Young, Australian music legend and co-founder of rock band AC/DC, died at the age of 64.
Ad. Article continues below.
Young had been living with dementia for the past three years, and his struggle with the disease saw his nephew, Stevie, take Young's spot for the band's last promotional tour in 2014. 
Besides a brief absence in 1988, Young was an integral part of AC/DC from its start in November 1973 right through to April 2014, when it was announced that he would receive treatment for dementia.
Read more: AC/DC legend Malcolm Young dies, aged 64
David Cassidy – November 21
The '70s heartthrob and star of The Partridge Family passed away at the age of 67 after suffering from "multiple organ failure".
Cassidy's family released an exclusive statement to People to announce the star's passing. 
"On behalf of the entire Cassidy family, it is with great sadness that we announce the passing of our father, our uncle, and our dear brother, David Cassidy," the statement read.
Ad. Article continues below.
"David died surrounded by those he loved, with joy in his heart and free from the pain that had gripped him for so long. Thank you for the abundance and support you have shown him these many years." 
Read more: David Cassidy dies, aged 67
Rodney Bewes – November 21
British comedy actor Rodney Bewes who starred in hit '70s sitcom The Likely Lads, died aged 79.
The star had a career spanning 60 years and was best known for playing Bob Ferris in the much-loved sitcom, The Likely Lads, alongside co-star James Bolam.
Ad. Article continues below.
Read more: The Likely Lads star Rodney Bewes dies aged 79
Lady Flo Bjelke-Petersen – December 20
Lady Flo Bjelke-Petersen died aged 97 at the Lutheran Services Orana Aged Care Service in Kingaroy, where she has lived since 2014.
The former Queensland senator and widow of controversial Queensland premier Sir John Bjelke-Petersen was born in Florence Isabel Gilmour in Brisbane in 1920. She married her husband in 1952 and later followed in his footsteps, entering the National Party's Queensland branch in 1981.
Read more: Lady Flo Bjelke-Petersen dies aged 97
Ad. Article continues below.
Heather Menzies-Urich – December 24
Menzies-Urich, famous for playing Louisa von Trapp in The Sound of Music, died aged 68 after just recently being diagnosed with brain cancer, reports SBS.
"She was an actress, a ballerina and loved living her life to the fullest," her son Ryan Urich said in a statement. "She was not in any pain but, nearly four weeks after her diagnosis of terminal brain cancer, she had enough and took her last breath on this earth at 7:22 pm."
Menzies-Urich shot to fame in 1965 after starring alongside Julie Andrews and Christopher Plummer in beloved musical The Sound of Music, which won five Academy Awards including Best Picture.
Read more: Sound of Music star Heather Menzies-Urich dies aged 68
Do you remember all of these tragic deaths? What are your best memories of the stars?