Lady Flo Bjelke-Petersen dies aged 97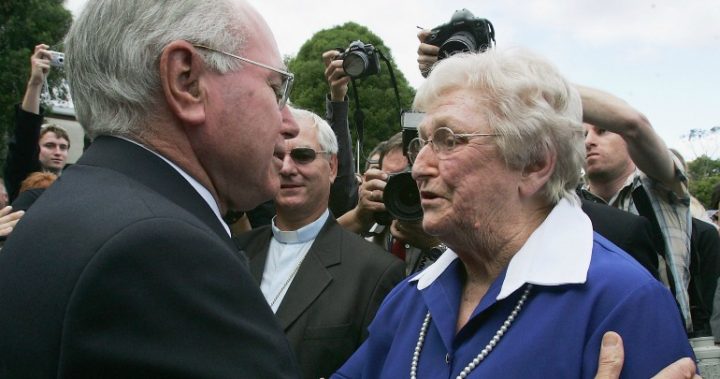 Lady Flo Bjelke-Petersen has died aged 97.
The former Queensland senator and widow of controversial Queensland premier Sir Joh Bjelke-Petersen died on Wednesday at the Lutheran Services Orana Aged Care Service in Kingaroy, where she has lived since 2014, News Corp reports.
The service said she was surrounded her family and loved ones.
"Until recently she actively participated as organist for church within the Orana community and other aged care facilities in Kingaroy," the service reportedly said in a statement.
"She will be sorely missed by her family many across Queensland and beyond."
Ad. Article continues below.
Her death comes just weeks after she told Q Weekend magazine that her final wish was for her husband's reputation to be restored.
Lady Bjelke-Petersen was born in Florence Isabel Gilmour in Brisbane in 1920. She married her husband Joh in 1952 and later followed in his footsteps, entering the National Party's Queensland branch in 1981.
Both she and her husband were subjected to political controversy, with Joh resigning after the much-publicised Fitzgerald inquiry revealed deep-rooted corruption within the Bjelke-Petersen government.
Despite her husband's misgivings, Lady Flo, as she was affectionally known, was much loved by the wider community. She released a popular cook book in 1999, with her pumpkin scone recipe an instant hit in kitchens around the country.
Do you remember Lady Flo?