Playboy founder Hugh Hefner dies, aged 91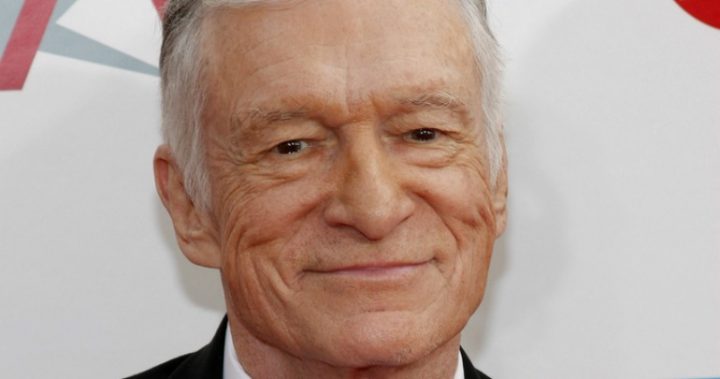 Playboy legend Hugh Hefner has died aged 91. 
Playboy confirmed Hefner's death in a statement to E! News. "Hugh M. Hefner, the American icon who in 1953 introduced the world to Playboy magazine and built the company into one of the most recognizable American global brands in history, peacefully passed away today from natural causes at his home, The Playboy Mansion, surrounded by loved ones. He was 91 years old."
Playboy also posted the news on Twitter with a simple black and white shot of Hefner accompanied by one of his most famous quotes: "Life is too short to be living someone else's dream." 
American Icon and Playboy Founder, Hugh M. Hefner passed away today. He was 91. #RIPHef pic.twitter.com/tCLa2iNXa4

— Playboy (@Playboy) September 28, 2017
Ad. Article continues below.
Hefner helped shape the sexual revolution of the 20th Century with the creation of American men's lifestyle magazine, Playboy, in 1953. 
The magazine was created with a combination of money from a bank loan, investors, and $1,000 from his mother, who believed in her son more than the idea of nude or semi-nude centrefolds, according to Hefner. 
The creation of the Playboy empire enabled Hefner to share his wealth with many causes. The last two posts on his Twitter account came just last week on September 19, in which he pleaded for people to join him in donating to the One America appeal to support those affected by Hurricanes Harvey and Irma. 
In the aftermath of Hurricanes Harvey and Irma, an immense amount of effort will be required to recover and rebuild…

— Hugh Hefner (@hughhefner) September 19, 2017
Ad. Article continues below.
… Please join me in supporting ongoing relief efforts for all those affected by donating to One America Appeal.

— Hugh Hefner (@hughhefner) September 19, 2017
Hefner was divorced twice, and is survived by his third wife Crystal Harris, and his four children. His son Cooper now runs Playboy. 
Do you remember sneaking a peek at old Playboy magazines when you were younger? What do you think of the legacy he leaves behind?