"Oh my goodness, is that from our engagement?" The Princess exclaimed.
Clearly delighted by the surprise, the mother of three then proceeded to share that she and her husband William, Prince of Wales, "always laugh about" the fact that "although we've been married for 11 years, we've been together for double that, so it's extraordinary."
Kate went on to say that her children, Prince George, 9, Princess Charlotte, 7, and Prince Louis, 4, saw the milestone moment less seriously.
"The children look back at the photos and say, 'Mummy, you look so young!'" she laughed.
Catherine then remarked how nice it was for her and William to return to the country that they had called home during the first three years of their marriage.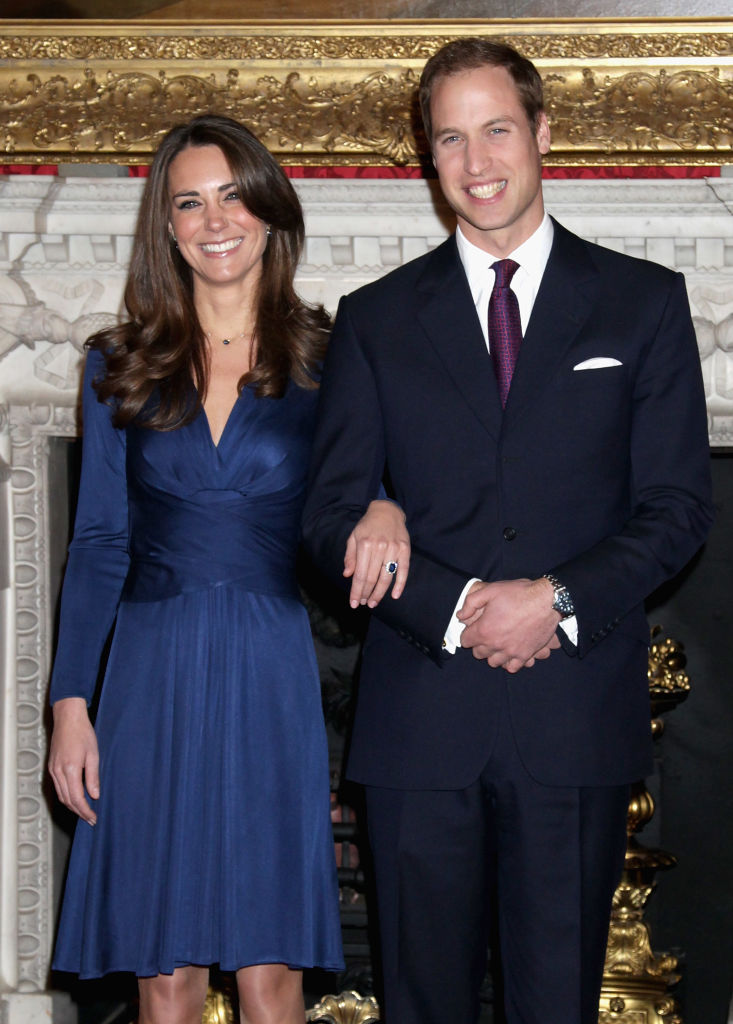 The Royal couple made their way to Wales shortly after the official mourning period for Queen Elizabeth II had ended.
Upon their arrival, it was clear that many of the Welsh children were ecstatic to meet their new Princess.
Nicknamed the "children's Princess", Catherine was melting hearts across the nation as she was spotted cuddling and chatting to a 2-year-old Welsh girl who had grown fond of the Princess, staying by her side during her visit at the St Thomas Church in Swansea.
In a separate royal engagement in the RNLI Holyhead Lifeboat Station, in Anglesey, the couple were greeted by a cheerful 4-year-old schoolboy, Theo Crompton, who boasted the broadest smile as he handed Kate a bouquet of pink roses.
The couple has since returned to England where they continue to carry out their royal duties.
William recently made his first public speech as Prince of Wales at the United For Wildlife Summit in London where he made a touching tribute to his "much-missed" grandmother, the Queen, sharing that his work in wildlife conservation was his way of honouring his late grandmother.
Meanwhile, Catherine, staying true to her nickname, is continuing her work in children's early development. The Princess will also still be carrying out her work as a patron for a number of charitable and military organisations.