Save money by comparing options and DIY planning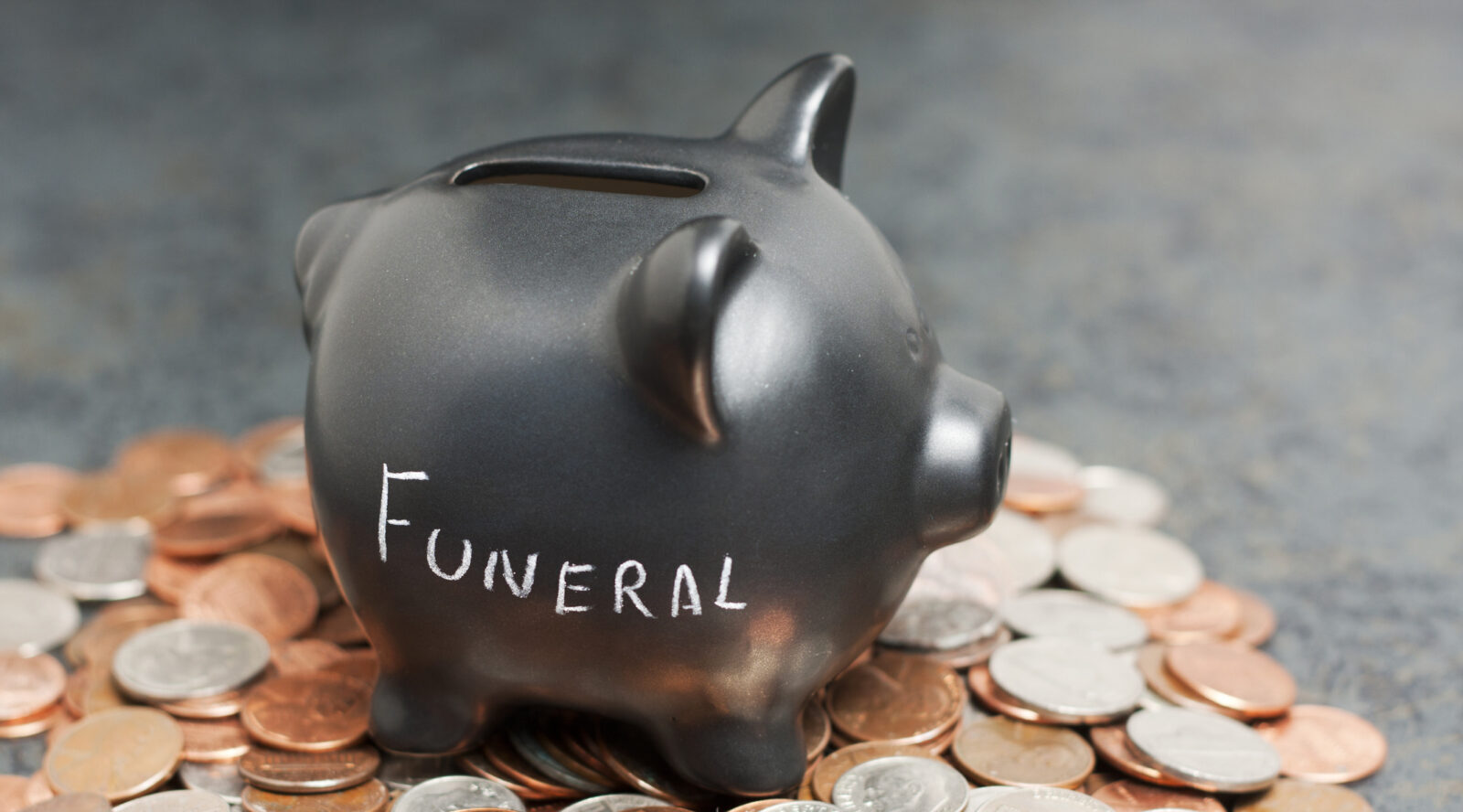 Organising that appropriately honours a loved one can quickly become expensive and the more elaborate the arrangements, the quicker those costs can add up. But you can save money by comparing funeral services options, or even engaging in a bit of DIY.
Funerals in Australia generally cost between $4,000 to $15,000. That's a very rough guide though, and you could pay a lot more (or a lot less).
Comparison sites such as Gathered Here can help if you're prepared to shop around and find a provider that fits your family and your budget. But remember that not all comparison sites are independent, and some don't even provide a full comparison between providers.
That said, you don't have to sign up for a bells-and-whistles funeral with a commercial provider. If you take on some of the planning yourself, you can keep the costs of the funeral to a minimum, while still arranging a respectful send-off.
A cost-effective alternative to burial and funeral services
According to the Director and General manager of Tender Funeral, Jenny Briscoe-Hough, the first way to keep funeral costs at a manageable level is to consider cremation rather than burial.
"There are a lot of extra costs with burial, including the cost of the burial plot, digging the grave, closing in of the grave and marking the grave," she says.
Depending on your location, burial can increase the cost of a funeral by more than $10,000, in addition to other expenses such as stonemasonry and maintenance of the gravesite.
A cremation costs considerably less than a burial – usually around $950 – and a direct cremation, where no service is involved, leaving you free to plan a memorial service at another time or location if you wish, is possibly the cheapest option of all.
Australian funeral providers Bare Cremation even allows you to organise a direct cremation entirely online at what it says is the lowest cost available in the country.
Briscoe-Hough also says some of the costs of a more traditional funeral can be minimised.
"There's not necessarily a 'proper' way to do something," she says.
"For example, you don't need to have flowers, people can bring flowers."
"You don't have to have a formal ceremony," she adds.
"You don't have to pay a celebrant if you've got somebody in the family who could do it. And you don't have to have a ceremony in a chapel – if you want to have it in your backyard, you can have it in your backyard."
Consider your coffin options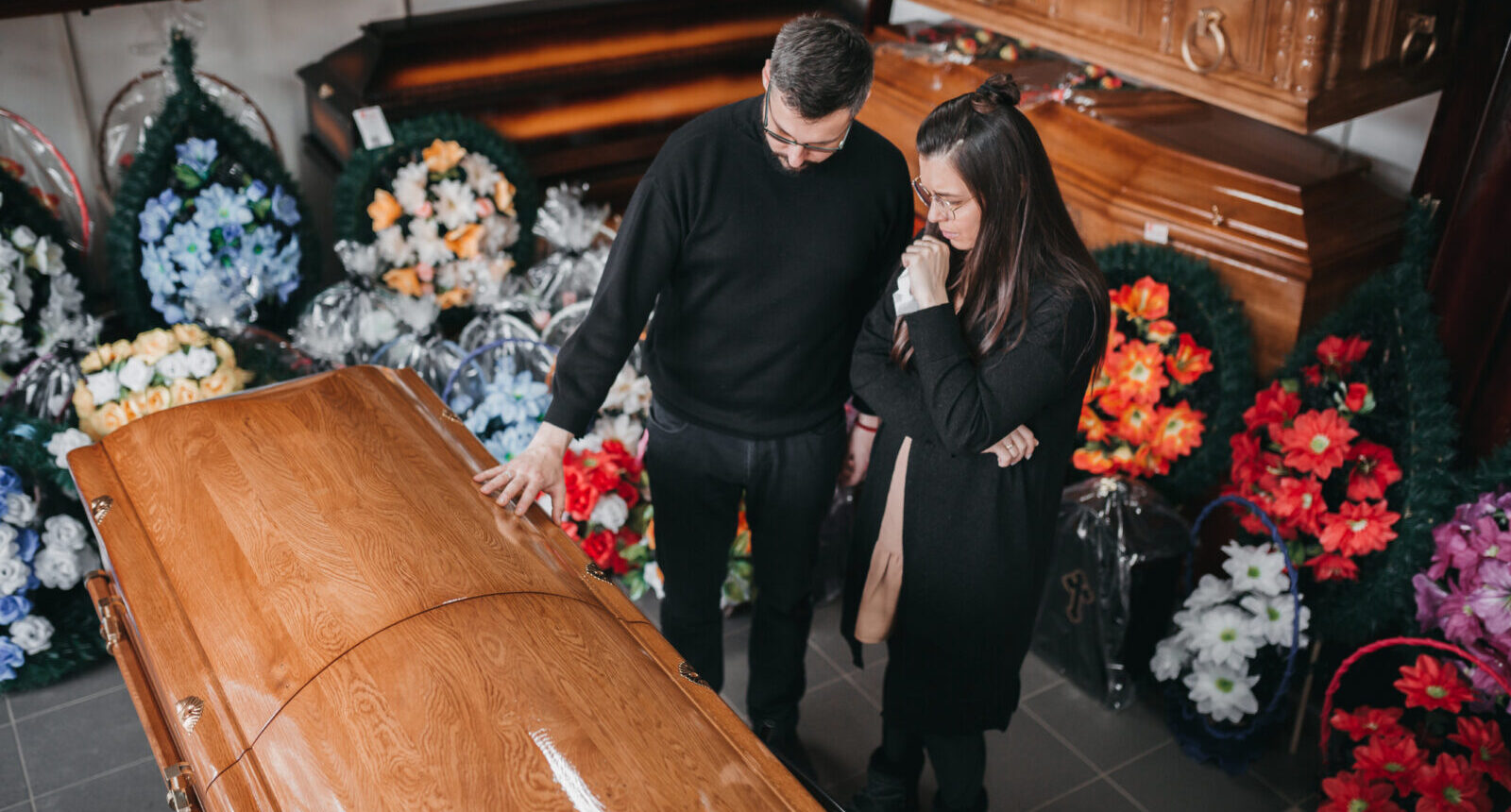 There are many ways you can reduce funeral costs and exploring different coffin options is just one. Making your own coffin is one option, but if you're not handy with tools, some funeral homes offer coffin rental for use during the service. For a direct cremation, where there's no accompanying funeral service or memorial, a cremation capsule will also suffice.
Cardboard coffins could also be an option but aren't always as cheap as you'd imagine, with some costing well over $1,000.
But before deciding on any coffin, it's important to check whether your funeral provider will permit the use of your chosen option and whether it will charge a fee for using a coffin it didn't provide.
Overall, Briscoe-Hough says that by keeping a close eye on costs, a basic funeral with cremation can be done for around $2,500. While that's much cheaper than the average funeral, if money's tight, it can still be a stretch.
Think about who's paying for the funeral
The executor of the deceased person's estate is responsible for picking up the tab but it's usually close family who make the funeral arrangements and pay the costs upfront, to be reimbursed later.
Various schemes – such as prepaid funerals and funeral bonds – can take away the financial stress of meeting funeral expenses, but Briscoe-Hough suggests an old-fashioned alternative.
"It's worth planning for a funeral, and I think it's worth saving for a funeral as well," she says. "You don't necessarily have to prepay a funeral."
Funeral insurance is heavily marketed to retirees, but the Australian Securities and Investments Commission warns some policies are overpriced and might not even provide the coverage you need.
For those who can't meet the cost of a funeral, some help is available. If you're in receipt of a Centrelink payment and your partner dies, you may be eligible for a bereavement payment, made as a lump sum. Your loved one's bank may also be able to assist in some instances.
If the estate can't meet the costs and neither can surviving relatives, funeral assistance may be available from your state or territory government to help with funeral arrangements, although it varies between locations and is subject to strict means of testing. Alternatively, community support groups might be able to offer some financial support.
This article was originally published on Feb 7, 2020, and updated on May 11, 2023.
IMPORTANT LEGAL INFO This article is of a general nature and FYI only, because it doesn't take into account your financial or legal situation, objectives or needs. That means it's not financial product or legal advice and shouldn't be relied upon as if it is. Before making a financial or legal decision, you should work out if the info is appropriate for your situation and get independent, licensed financial services or legal advice.