While smoking is a primary cause of lung cancer, it is something Dale and her husband gave up 16 years prior to Dale's diagnosis. At present, 21 per cent of people living with lung cancer are life-long non-smokers, but that doesn't stop people from telling Dale that she's to blame for her cancer diagnosis.
"I really get quite angry when I tell someone that my wife has terminal lung cancer and they don't show any sympathy," Ken explained. "The first question is, 'did she smoke?' In the fact that assuming we're smokers, people seem to have the attitude that you brought it on yourself. It's your fault."
Ken said his wife also experiences stigma from health professionals, saying the smoking status question is "insensitive" and "quite stupid".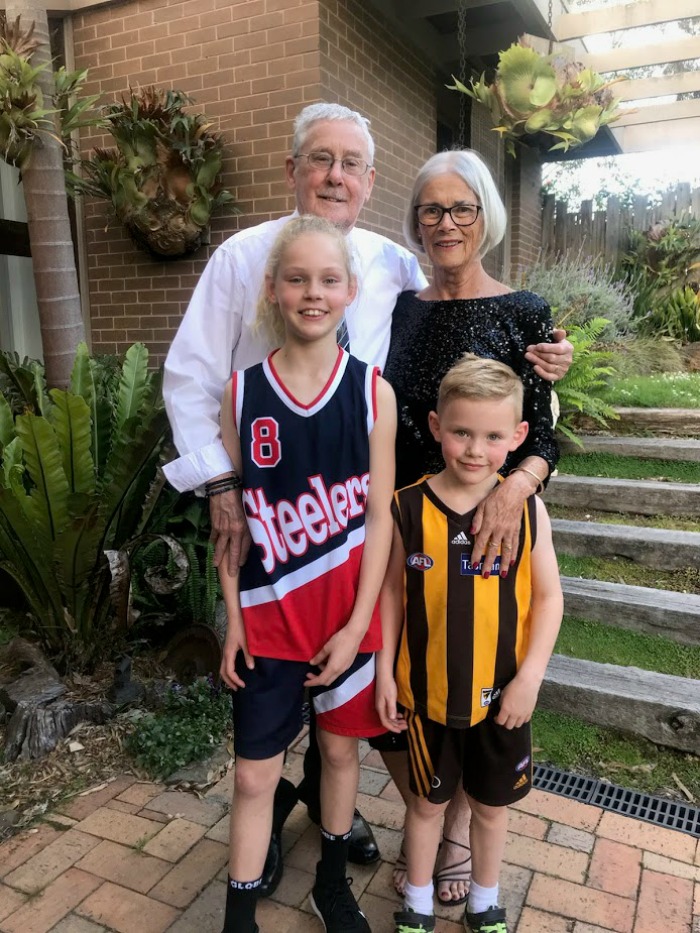 According to research from the Lung Foundation Australia, 30 per cent of people living with lung cancer blame themselves for their diagnosis, while one in 10 Aussies believe those with lung cancer "got what they deserved", were "disgusting" or "filthy". One in two Aussies think those with lung cancer currently smoke, while 90 per cent think smoking is the main risk factor in lung cancer. Other risk factors actually include exposure to toxic substances, pollution and a family history.
Sadly because of this stigma, many people showing symptoms such as persistent coughs, breathlessness, chest pain and weight loss are reluctant to seek help. This is worrying because there's already a lack of funding in lung cancer research and early diagnosis for successful treatment.
Read more: Lung cancer: Signs, symptoms and when it's time to seek help
"One of the major things is the stigma and it's not glamorous. Breast cancer, somehow or another, has a bit of glamour about it," Ken said. "We've got ONJ [Olivia Newton-John]. She has got her own hospital and whatever. She's done wonderful work and the McGrath foundation and all that, they're very out there."
Being involved in a lung cancer support group for four years, Ken explained that the life expectancy for people with lung cancer is quite short and there aren't many people interested in raising awareness. So, as part of Lung Cancer Australia's latest campaign to stop lung cancer stigma, Ken and an array of other Aussies have shared their experiences with the public to change the nation's attitude.
Ken appears in a poster for the campaign, along with a caption that reads: "Stop asking the wrong question about lung cancer. Don't ask whether my wife smoked. Ask why lung cancer patients are four times more likely to suicide than the general population."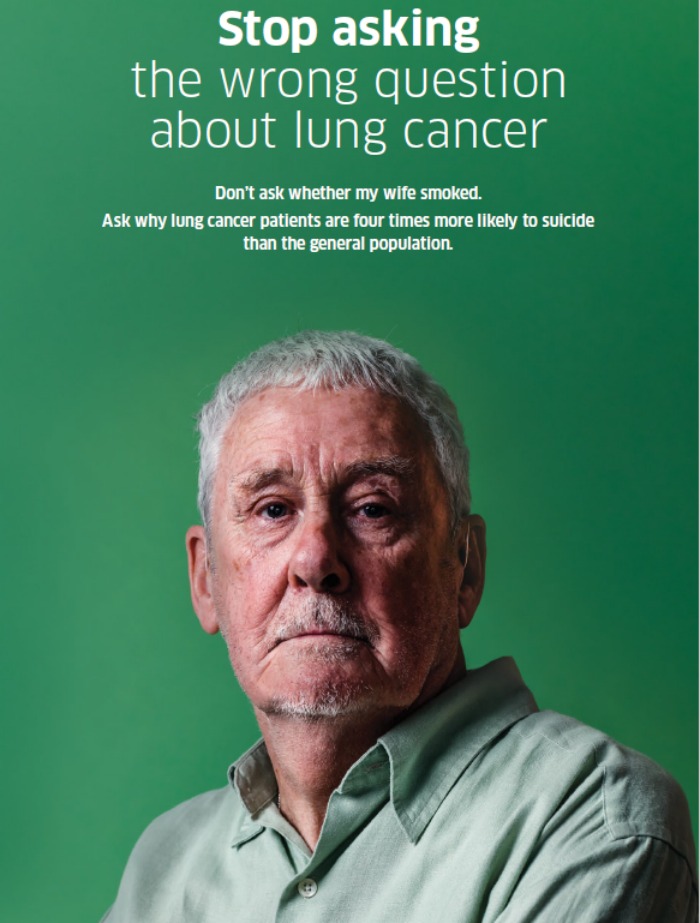 "This campaign is in your face and if that's what it has to be, let's bloody do it," Ken explained. "It's heavy hitting stuff and some people might get a little bit on their high horse about it because it is quite confrontational, but let's do it. Nothing else has worked."
Part of his message is to also let people know the impact the diagnosis has on the life of not only the person with cancer, but their partner and loved ones. In addition to major surgeries on her brain and spine, Dale has undergone countless treatments and radiation over the past five years. This has meant her and Ken's life is now structured around Dale's treatment.
The pair still go on holidays, but must pick locations that have relevant hospital facilities or a flying doctor base in case Dale falls ill. All the surgery has also caught up with Dale, who is currently in hospital. She will remain there for several weeks to build her stamina and energy.
It also impact's Ken's life. He now needs to think about every little thing he does and how it could impact his wife. While Dale can still shower and look after herself, her health is always in the back of Ken's mind.
"The hardest part for me, it really does break my heart, is that my wife is dying before my eyes," he said. "I know that and I have to accept that but sometimes it's hard. It's constantly there in the back of your mind and it's gradually getting worse."
Despite life's hurdles, Dale and Ken no longer feel angry or devastated and instead try to live their lives as normally as possible.
"We live in the day," Ken concluded. "We have to."
Do you think there's stigma surrounding people living with lung cancer?
Important information: The information provided on this website is of a general nature and information purposes only. It does not take into account your personal health requirements or existing medical conditions. It is not personalised health advice and must not be relied upon as such. Before making any decisions about your health or changes to medication, diet and exercise routines you should determine whether the information is appropriate in terms of your particular circumstances and seek advice from a medical professional.