Dr Deshan Sebaratnam, consultant dermatologist and senior lecturer at the University of New South Wales, agrees and says facials offered at spa facilities offer more of a short-term gain and are more effective at making your skin look radiant for the next few hours, rather than the rest of your life.
"Facials are unlikely to offer any long-lasting improvement but sometimes it's just nice to be pampered," he says.
That being said some more intense facial treatments do improve skin in the long term. Chemical peels can help with dehydrated skin or pigment irregularities while enzyme peels remove dead skin cells, promote younger cells and assist with age spots, discolouration and improve skin tone and texture. It's claimed LED light therapy can help with skin rejuvenation and can also be used to calm or heal the skin.
Other potential treatments include fractionated radiofrequency (to improve scarring and skin contour), broadband light (to minimise pigmentation and redness), ablative laser treatments (to target sun damaged skin) and non-ablative laser treatments (to improve the appearance of wrinkles, spots and scars). Specialised doctors may also offer fillers or Botox to plump, firm and bring volume back to skin.
However, most of these treatments are performed by cosmetic dermatologists rather than beauticians.
For those who don't want to fork out for these kinds of treatments there's always the skincare products we've all become accustomed to seeing on the shelves at supermarkets and department stores. But do their promises to reduce lines and rejuvenate skin live up to the hype? Sebaratnam and other skin experts are dubious, noting that controls over the field of cosmetics are "pretty lacking". However, many women swear by certain serums, moisturisers and the like and say they have seen significant improvements in their skin.
Instead of being sucked in by pretty packaging and bold claims about skincare products experts say it's best to look out for key ingredients that are proven to improve skin quality.
Look for products containing retinol, vitamins A, B and C and hyaluronic acid, which helps keep the skin plump and hydrated. Alpha hydroxy acid is another key ingredient that will exfoliate and brighten the skin.
Some common and affordable beauty brands sold at supermarkets and department stores do have products with these ingredients in them and most retail between about $17 to $40.
Read more: Anti-ageing products: Which ingredients work and which to avoid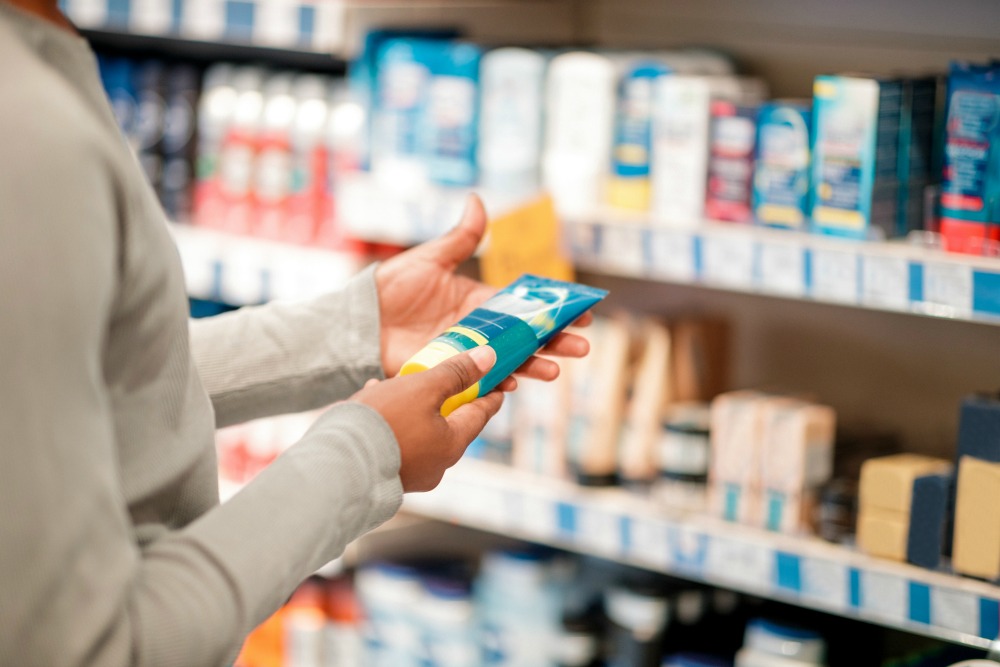 For those who do want to establish a simple at-home skincare routine, Heather McDowell, Spa Manager at Queensland-based Stephanies Vintage Spa, says a five-step plan can bring out the best in your skin.
"It really comes back to having a professional prescribe what your individual skin is needing," McDowell says. "As we age, unfortunately our bodies and hormones change, we have medical changes happening which also affect the skin. We have to take all those things into consideration and really respect the skin."
Here's what she recommends for women in their 60s:
Cleanse: Cleansers remove environmental pollutants such as dirt, grime and impurities from the skin. Completing a second cleanse daily will nourish the skin deeper.
Tone: Toners, lotions and hydrating sprays rebalance the PH balance of the skin, which is important to protect against bacteria, allergens and pollution.
Eye treatment: Skin around the eyes is often the first to age because of a lack of natural oil glands to produce oil or hydration in the area. Eye creams are formatted to improve hydration and reduce fine lines, puffiness and darkness around the eyes.
Serum: With a smaller molecular weight and highest concentration of active ingredients to reduce wrinkles, fine lines and age spots, serums target both the surface and deeper layers of the skin. Serum works on cell regeneration and stimulate collagen and elastic fibres.
Moisturise: Moisturisers give the skin a final boost of hydration and provide a protective barrier against wind, sun and pollution. It's best to use a moisturiser that contains SPF.
Perhaps most important of all though, and the one thing facialists and dermatologists agree on, is SPF. Sun protection should be a part of your daily skin routine and is the most effective way to reduce the signs of ageing and, more importantly, protect yourself from skin cancer.
While it can be expensive to regularly purchase five different products for skincare, McDowell recommends cleansing and using a moisturiser at the minimum.
"We only get one skin, we can't take it off and trade it in," McDowell says. "It's yours to cherish and yours to nourish so I believe look after it."
Read more: Don't ditch the SPF! Experts debunk claims that sunscreen 'leaches into blood'
How do you keep your skin glowing in your later years?