Foods for good gut health
One of the easiest ways to foster a healthy microbiome is by consuming probiotics, which are live microorganisms that improve and restore existing microorganisms living in the digestive system. Mitchell-Paterson says examples of probiotics in foods include yoghurt, sauerkraut, kimchi, kombucha, miso soup and soft cheeses.
She also recommends adding in prebiotics such as linseed sesame, almond meal and oat, wheat, rice or bran fibres into your daily diet. To put simply, prebiotics are types of fibre that feed good gut bacteria.
As for foods to avoid, Mitchell-Paterson says to stay clear of sugary and highly processed foods.
"It's important not to overindulge on added sugars and processed fats because they're energy-dense, nutrient-poor and highly detrimental to the microbiome and immune function," she says.
"This can throw the microbiome off balance and reduce the growth of good bacteria in the gut, while poor diet choices can slow metabolism and cause inflammation."
If you're finding it hard to consume your probiotics and prebiotics daily, Mitchell-Paterson says supplements may help.
She recommends opting for products that contain probiotic bacterial strains such as slippery elm powder, inulin, glutamine, zinc and aloe vera (like the NC Gut Relief with Honey — more on that soon).
"These are generally safe products to take, however there are some cautions regarding taking these products with certain medications as they may bind the medication making it less effective," she says, adding if this is the case, it's best to speak with your GP before trying a new product.
Supplements to try
If you're reading this and thinking supplements will probably work best for you, you're in luck as Starts at 60's Marketplace stocks a range of gut-friendly products.
If you want to ease into it, the NC Gut Relief with Honey Chewables are a good place to start. The chewables are easy to eat on-the-go and contain ingredients curcumin, glutamine, slippery elm, quercetin, aloe vera, guar gum, pectin, disodium phosphate and honey. They're currently on sale for $23.96, down from $29.95.
While we're on the honey theme, for those who like things a little sweeter, we also have NC Gut Relief with Honey available. The supplement comes in powder form (150 grams) and is recommended once a day (5g). We'd recommend mixing it with water or juice, or sprinkling it over food.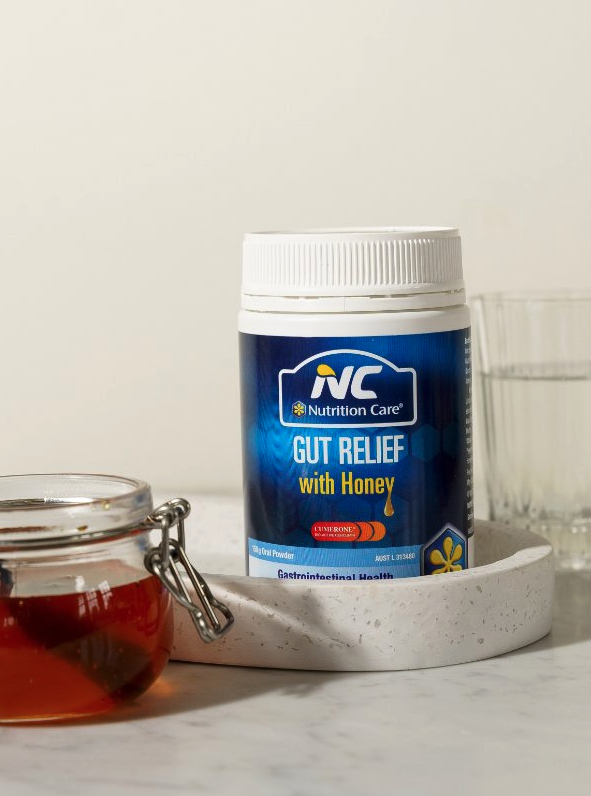 Meanwhile, you can pick up the same product but without the honey here.
If you're having trouble with bowel movements, the NC Bowel Cleanse may be of interest. The chewable tablets contain extracts of the plant Senna tora, which was traditionally used in Chinese medicine to relive constipation, moisten the intestines and open and relax the bowels. The chewables, which come in a 60 pack, are currently on sale for $15.16, down from $18.95.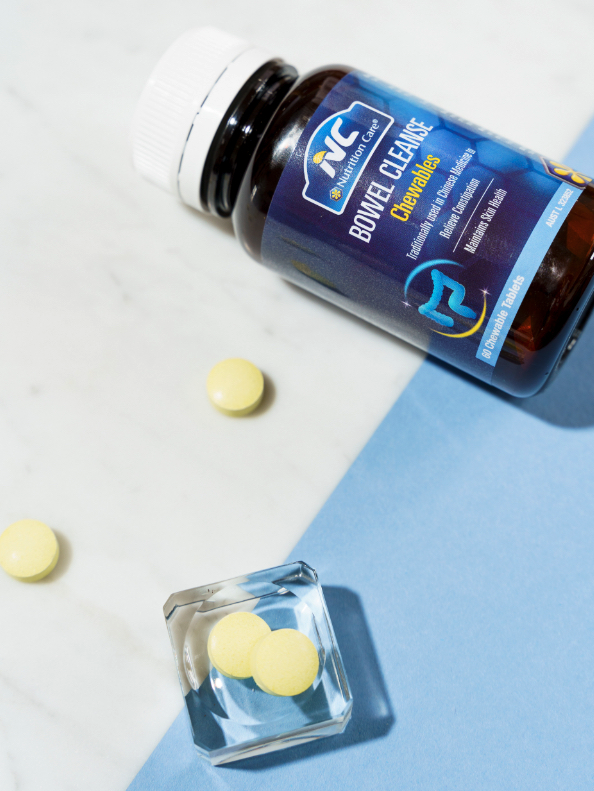 Another product we have available that helps with gut digestion is the Organic Hemp Protein Powder. It comes in a vanilla flavour and is dairy free and vegan friendly. We'd recommend adding it to a smoothie, sprinkled through your breakfast cereal or in a glass of milk or water. The protein powder is currently on sale for $19.99 down from $80 (that's a whopping $60 off!).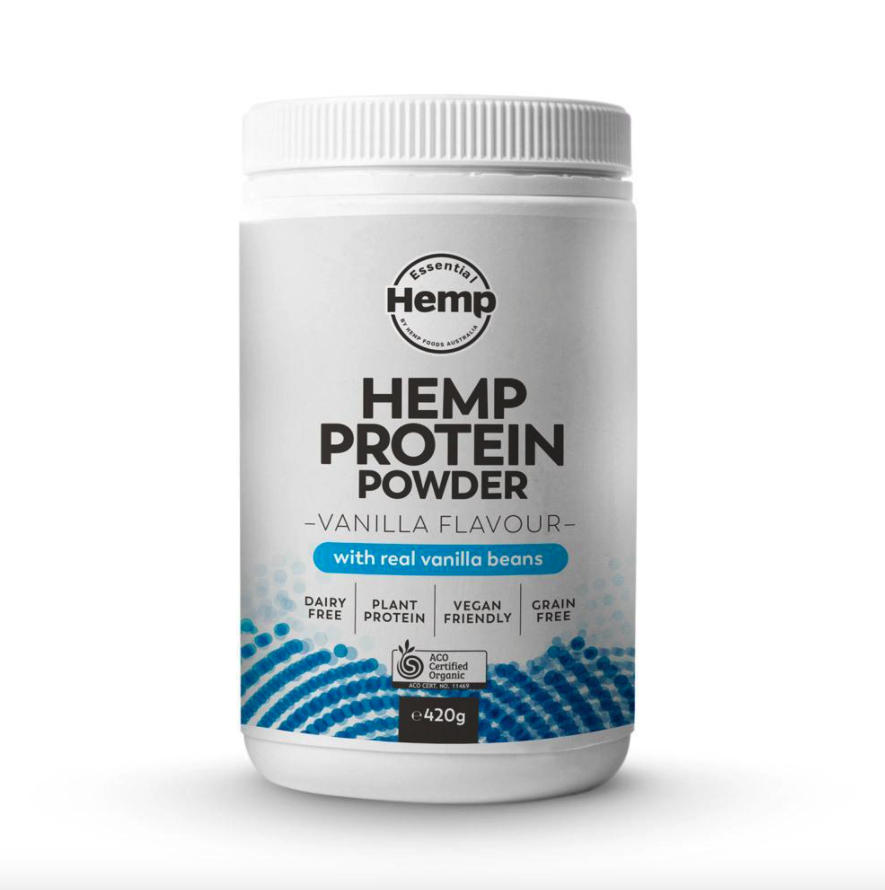 Frequently Asked Questions
Q: What is gut health?
A: Gut health refers to the balance of microorganisms that live in the digestive tract.
Q: How can you boost gut health?
A: They are certain foods and supplements you can take in order to improve your gut health.
Q: Why is gut health important?
A: Gut health plays a vital role in your overall health and wellbeing. In fact, gut health affects more than just digestion, it can have effects on your mood and immune system, and has even been linked to chronic illnesses, including cancer and type 2 diabetes.