"When you then go and see her… I mean the level of care was, I think people did their best, but it's not care as a family would want it. And there'd be times I'd go in and, I talk about the indignity of it, and because she'd wrestled with herself in a way her nightie would be up over her head and that sort of stuff and I thought, 'This is not meant for my mother, she doesn't deserve this sort of stuff'.
"And you then think well, 'Is this living?' you know?"
Alan's mum Elizabeth sadly died before she had chance to see his huge fame and influence on the nation.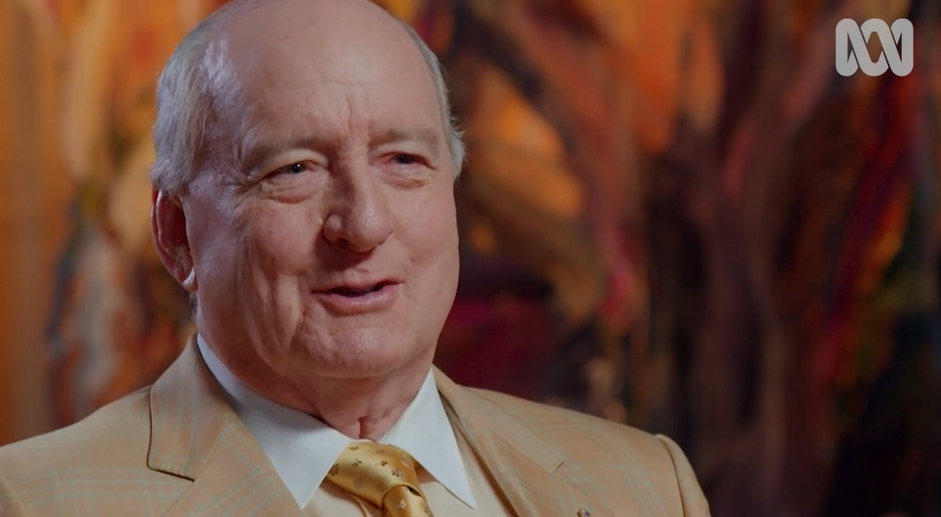 The radio host and former Wallabies coach has had his own health scares in recent years too – and even had a shockingly close brush with death.
"I was on the farm and on the Friday night I felt very sweaty. When I got up on the Sunday a couple of the staff said, 'Oh you don't look all that well', and I said, 'I might just go to bed I feel a bit tired'," he recalled.
"On that Sunday night I had to change my night shirt twice and the sheets and bed were like they'd been in the ocean. I thought, 'There's something odd going on here'."
Alan said he rang the doctor and went straight in, before falling asleep on the bed there. Eventually waking up, he saw six doctors gathered at the end of his bed and he recalled: "I heard one of them say, 'There's no pulse, there's no pulse', and so I can remember them going very quickly to get me to intensive care."
He added: "I couldn't remember anything else. Whether I had a look on the other side I don't know."
When he asked the doctor what happened, they replied: "Well you went to the exit door but you didn't open it."
The talkback radio host was brought up in the countryside on the family farm, a time which he described on the show as "tough" as the family constantly battled drought conditions, no electricity and not even a toilet. However, he insisted to Anh: "You didn't really feel deprived because you didn't quite know how the other half lived."
As more drought conditions took hold, Alan explained that his dad had to go into mining to keep food coming in and added: "For the rest of his life he suffered badly in terms of arthritis and all the rest of it, and so Mum ran the show virtually while Dad tried to put food on the table."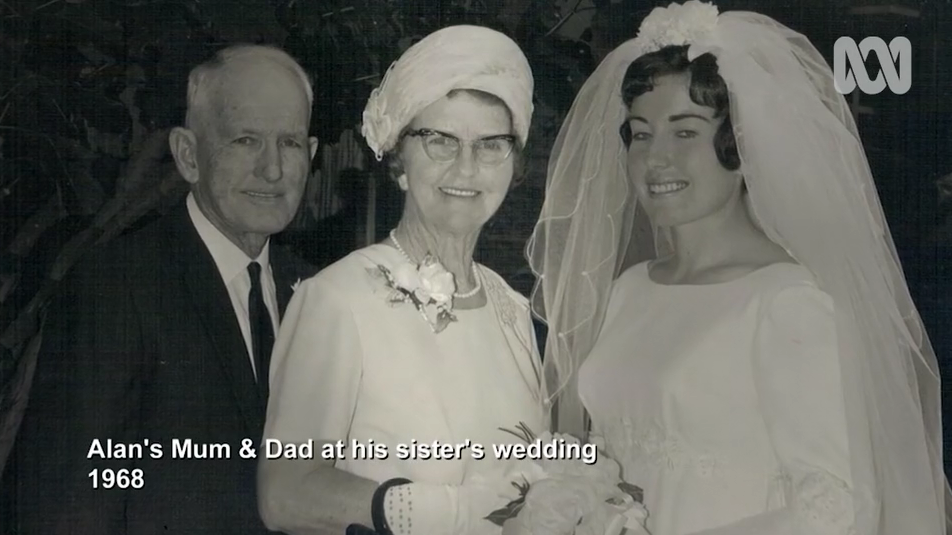 Eventually his father Charlie – known as an "honest man" in the community – managed to get a bank loan to send Alan to Toowoomba Grammar school to get his education.
Remembering his mother's advice for him when he first went off to the boarding school, Alan recalled: "She said, 'They'll ask you to do a lot of things. Always say yes and ask what it is later'."
It was advice he kept with him for the rest of his life, going on to enjoy a hugely varied career working in politics, sports, radio and more.
Among his biggest career highlights was working as speechwriter for former prime minister Malcolm Fraser from 1979 onwards, before replacing Bob Dwyer as coach of the Australian national rugby union team, the Wallabies.
However, one of his most memorable moments was when he was recorded appearing to claim in a speech in September 2012 that then-Australian Prime Minister Julia Gillard's late father, John, "died of shame" over his daughter telling lies.
He was hit with instant backlash when the recording was made public, but opening up on the scandal to Anh, Alan insisted it was taken out of context and he was actually quoting a comment someone else had made to him earlier in the night.
Read more: Shock jock Alan Jones admitted to hospital due to severe back pain
He publicly apologised to Julia at the time, but admitted they haven't ever spoken since.
"I've never spoken to Julia since, we had good relationships before that, and I hope one day we will be able to speak," he admitted.
Alan Jones' episode of Anh's Brush With Fame airs on ABC on Wednesday, June 12 at 8pm.
Have you had to watch a loved one battle dementia or Alzheimer's?