Whilst everyone in advertising is talking about millennials, you might like to consider the life stages of the over-55s and their critical milestones and purchasing windows as a true growth market. After all, more than a quarter of all Australians are over 55, and this number is expected to double between now and 2050.
So, it's important to ask yourself at what point does your business benefit from engaging with this golden demographic? Is it in the years before retirement? During early retirement? Or perhaps later in their retirement? Whatever the case may be, it's definitely a great time to serve these Super Agers.
It's important to remember that the ageing population is not one homogenous group. When you turn 60 or 65, you don't suddenly sprout grey hair and have a rabid desire to play bingo and sit around watching TV. In fact, quite the opposite. This emerging generation of Baby Boomers is the most diverse group you can imagine and more active than ever before.
In our recent survey of over 1,000 Starts at 60 readers, we looked at how our audience uses their disposable income: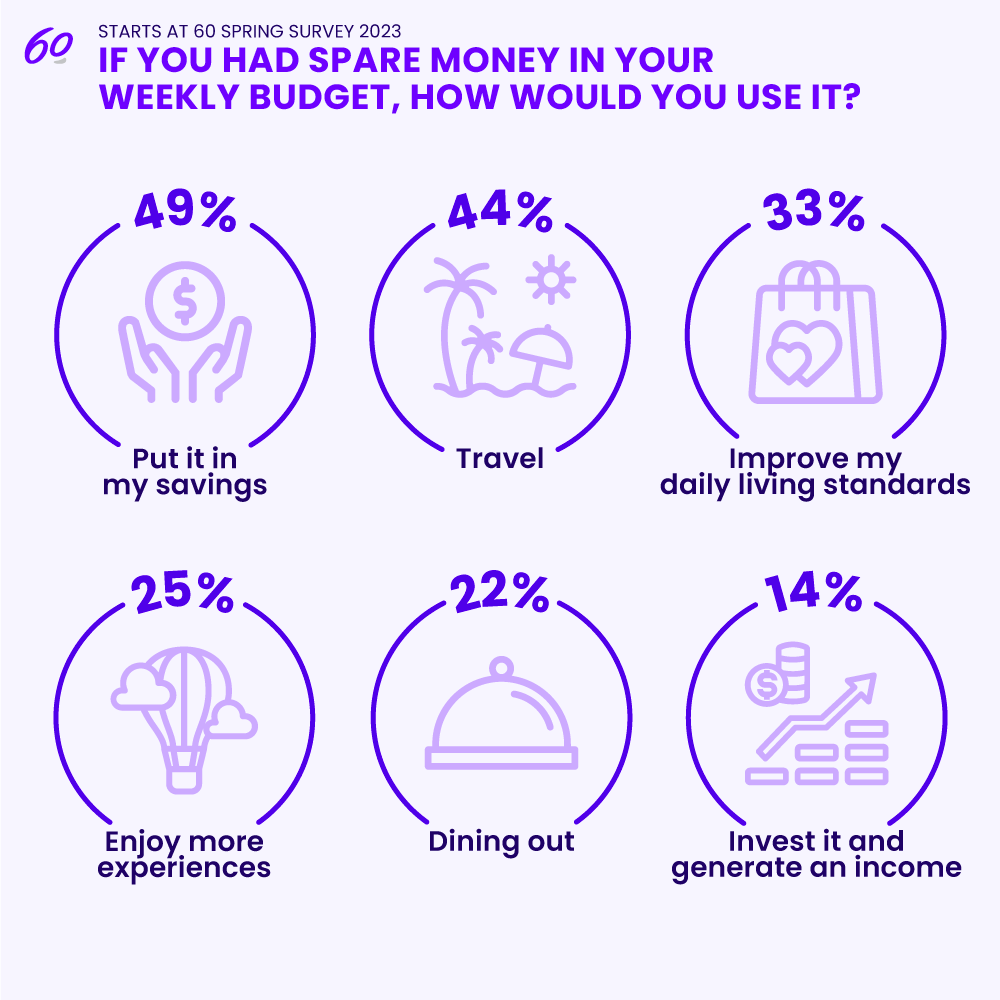 What does this mean for marketers?
If you are looking to drive awareness and build consideration for a product or service that speaks to one of these areas, we would love to hear from you! Reach our highly engaged audience of over-55s through digital advertising and content marketing.
If you'd like to stay up to date with regular data and insights and be the first to know when our next event is taking place, subscribe here to stay in the loop!