Youthful Priscilla Presley revisits Elvis' most prized possessions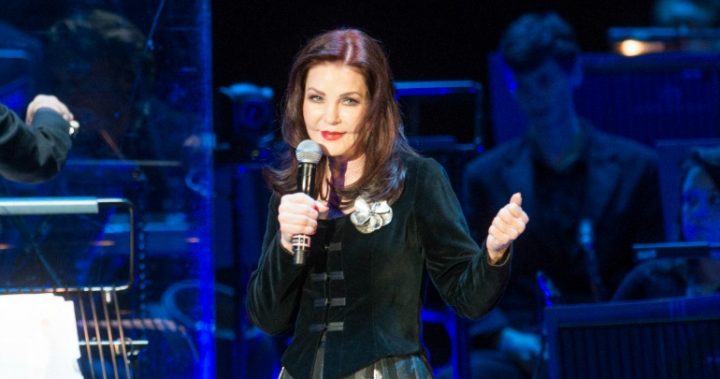 Priscilla Presley recently sparked shock online with a very youthful look during a TV appearance.
And the 72-year-old continued to defy the years and looked effortlessly stylish as she revisited her late husband's favourite possessions this week.
Wearing a figure-hugging black knee-length dress, Priscilla posed with some of the music legend's guitars, before revisiting some of his most well known stage outfits, at the Elvis On Tour Exhibition at London's O2 Arena.
Adding matching black shoes and simple silver jewellery to her look, the American actress managed to draw all eyes to her slim figure.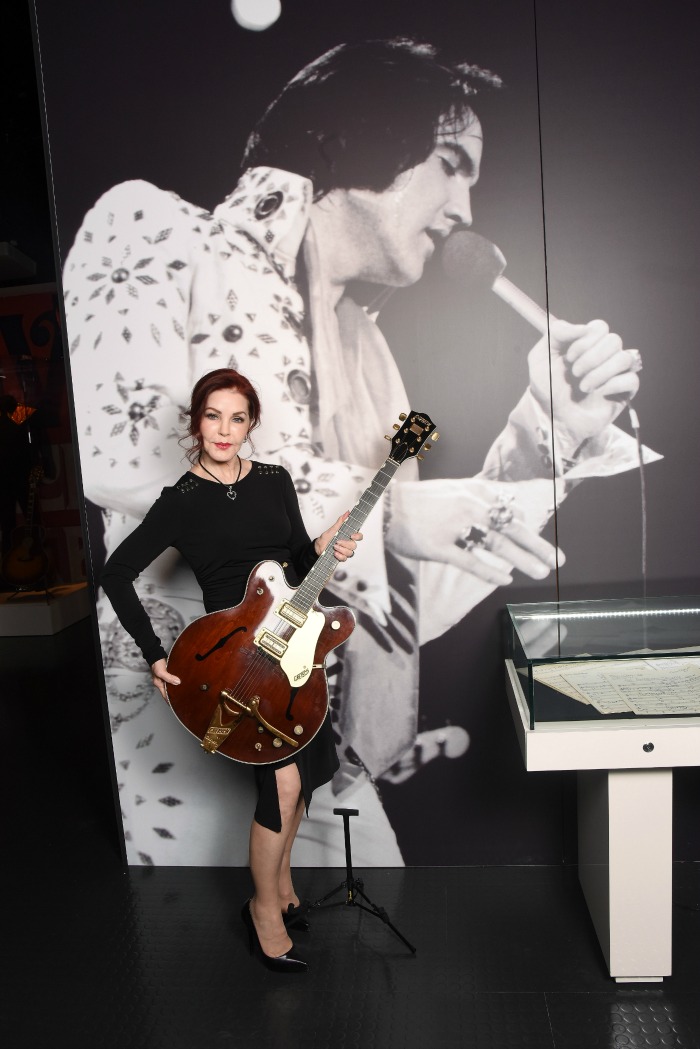 The exhibition houses 200 artefacts from the Graceland archives, which cover the King of Rock and Roll's life from 1969 to 1977.
It includes some of Elvis' most prized possessions, including stage outfits, musical instruments, glasses and more.
Fans have begun sharing photos from inside the exhibition on social media, with Priscilla taking centre stage on the opening night.
Ad. Article continues below.
It comes just a week after she appeared on UK talk show Lorraine to promote a brand-new Elvis Presley album and tour, that features her discussing her memories of the King.
We've been working on not one but two exhibitions at @TheO2! Along with "My Name is Prince", "Elvis on Tour" is now open to the public. Tickets: https://t.co/swdbmJOS4y #exhibition #display #o2london #elvis pic.twitter.com/9mT3u9Qhpm

— Eastern (@Easternexhibit) November 9, 2017
Read more: Priscilla Presley sends social media into meltdown with youthful look
However, because they hadn't seen Priscilla up close for a while, viewers were taken aback by her appearance, with many flocking to social media to suggest that Presley had been a regular at the cosmetic surgery clinic.
Ad. Article continues below.
One person wrote: "Wtf has Priscilla Presley done to her face? She'd never eat an apple." Another person said: "Priscilla Presley' Lorraine, omg she looks like a wax work! What on earth? Please grow old gracefully."
Read more: Priscilla Presley sets the record straight about Elvis
A third comment added: "What has Priscilla Presley done to her face … looks like she has a scary mask on."
Plenty of other viewers approved of her appearance, though.
Ad. Article continues below.
One fan wrote: "I know she has had a lot done but Priscilla Presley looks amazing!"
Presley herself, however, wasn't focused on herself, instead taking about how important the new tour was in keeping her late husband's memory alive.
She told presenter Lorraine Kelly: "Actually, in concert, people are yelling his name … dancing in the aisles, some are crying, some are smiling. To me, it's very surreal."
What did you think of Priscilla's latest outfit? Do you remember Elvis' flamboyant outfits and guitars? What was your favourite song?