Princess Mary shows off stunning figure in black frock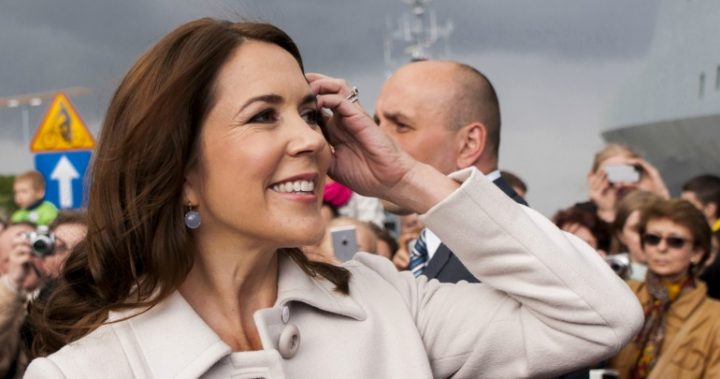 While Princess Mary was the picture-perfect proud parent yesterday, sending her youngest children off for their first day of school, she spiced things up at the opening night of the Copenhagen TV Festival on Wednesday, August 16. 
In a photo shared to the Danish royal family's official Instagram account, Mary looks positively radiant in a sleek black dress as she smiles alongside festival director Mette Sig and Copenhagen Film Fund director Thomas Gammeltoft. 
When the Danish crown princess goes from mum chic to model looks, it's hard to believe that's she celebrated her 45th birthday earlier this year. 
Ad. Article continues below.
Read more: Princess Mary shows off twins in adorable first day of school snaps
The dark outfit was tailored to flatter in all the right places, with loose sleeves and a cinched waist. The dress features a middle split that soars to around mid-thigh, allowing the tiniest glimpse of Mary's legs, which are still a healthy bronze from her family sailing trip around Denmark earlier this month.
Read more: Princess Mary looks refreshed on long family holiday
Strappy gold heels further accentuated Mary's tan, while myriad accessories helped bring life to an otherwise moody colour palette. Rings, bracelets, earrings and a chunky stylish necklace all catch the light as the sun sets over Skuespilhuset, the Royal Danish Playhouse. For any other outfit, this many accessories might be considered overkill but somehow Mary manages to pull it off. 
In any case, the accessories fade into the background; with Mary's hair worn in her typical style, framing her face, all eyes are on the royal's flawless complexion and dazzling smile.
Ad. Article continues below.
Read more: Prince of Denmark throws epic tantrum over burial arrangements
The Copenhagen TV Festival will run for two days (August 17 and 18), with workshops, panels and speeches from industry professionals. 
What do you think of Mary's opening-night style?