Princess Mary shows off twins in adorable first day of school snaps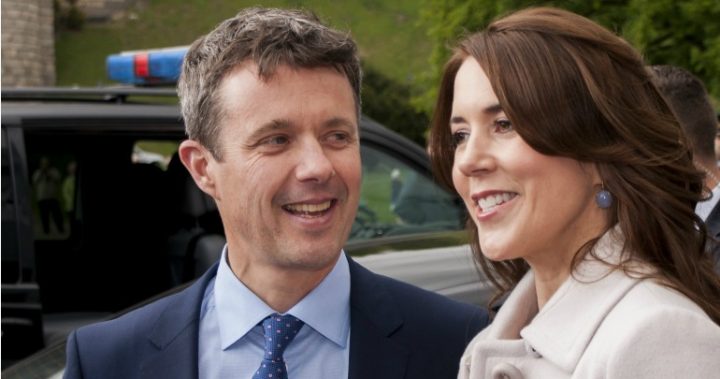 Who can remember their first day at school? What about the day you sent off your own children to school for the first time?
It was that day for Crown Princess Mary with her youngest, six-year-old twins Prince Vincent and Princess Josephine heading off to start at Tranegård School in Hellerup, Denmark.
Prince Christian, 10, Princess Isabella, nine, attend the same school.
Princess Mary and Prince Frederik posed for this adorable photos with their 'preppies' as they headed off to start Grade 0.
Ad. Article continues below.
The first day is often a day for mixed emotions, for both parent parent and child, and this was no different. While young Princess Josephine looked happy to be starting off on their new adventure it was not the case for Prince Vincent. Instead he seemed to be red eyed and not keen to leave his mother's side.
Mary herself looked lovely and tanned, wearing an elegant print dress with brown heels. Frederick too looked casually carefree, sporting dark denims with a brown coat.
Earlier this month the Royal family enjoyed a summer vacation. As well as sailing on a luxury yacht around the Greek Islands they also enjoyed lots of adventures in their home turf; which included a trip to the Faaborg Museum and attending the Ringsted horse ceremony at Grasten Palance, joining Queen Margrethe.
What was your first day at school experience like?