'The family she never had': Prince Harry on Meghan's royal Christmas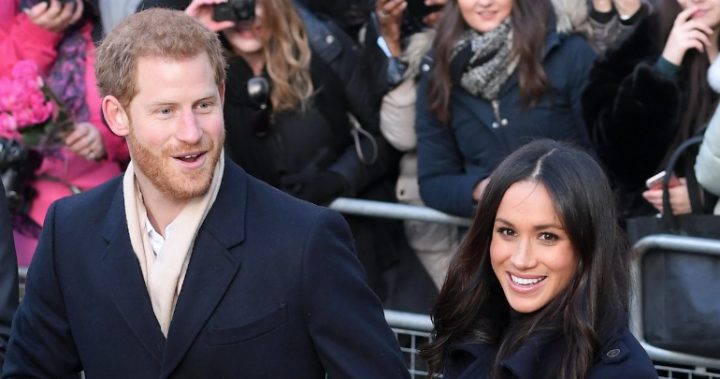 Prince Harry has spilled the beans on his first family Christmas with Meghan Markle.
Speaking during his guest editorship on BBC Radio 4 in the UK, the 33-year-old described the family gathering as "fantastic".
"It was fantastic," he said. "She really enjoyed it. The family loved having her there and you know, it's always that family part of Christmas and there's always that work element as well and I think together we had an amazing time."
The royal family gathered in full on Monday for their traditional Christmas church service at the Queen's private residence in Sandringham, with the next generation of royals front and centre.
Ad. Article continues below.
Embracing her new role with the family, Markle arrived side by side with Prince Harry and her new in-laws, the Duke and Duchess of Cambridge.
Prince Harry revealed that he and Markle stayed with his brother, Prince William, and the Duchess of Cambridge and that the couple took great joy in running around with the kids.
Read more: A look at past Royal wedding dresses ahead of Meghan's big reveal
He continued: "We're really looking forward to New Year and looking forward to 2018 because I'm determined to make sure that myself and the young generation, everybody else, this pendulum is going to swing and 2018 is going to be a fantastic year."
And, while marrying into any family is tough, Prince Harry explained that there were plenty of family traditions he had to inform his bride-to-be of.
Ad. Article continues below.
"There were plenty," he said. "I think we've got one of the biggest families that I know of.
"And every family is complex as well, so she's done an absolutely amazing job. She's getting in there and you know, it's the family that she's never have."
During the interview, Prince Harry was also quizzed over who he would be inviting to his upcoming wedding.
Read more: Meghan Markle shows cheeky side at first Royal family engagement
While rumours have suggested that former US president Barack Obama would be invited, Prince Harry was quick to explain that the invites haven't yet gone out.
Ad. Article continues below.
"Look, we haven't even put the invites or the guest list together, so who knows whether he's going to be invited or not.
"I wouldn't want to ruin that surprise."
Are you a fan of Prince Harry and Meghan Markle?