Meghan Markle shows cheeky side at first Royal family engagement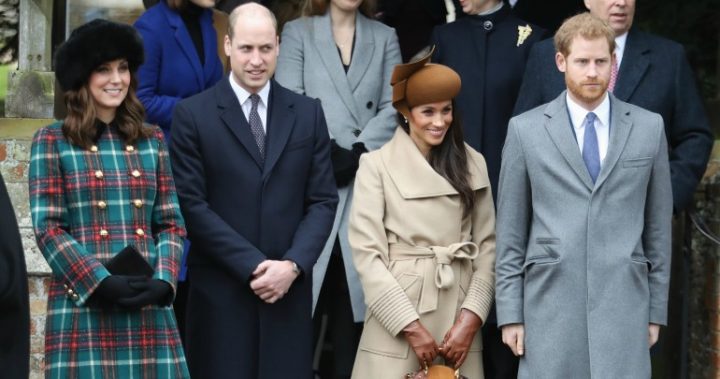 The royal family gathered in full on Monday for their traditional Christmas church service at the Queen's private residence in Sandringham, with the next generation of royals front and centre.
Embracing her new role with the family, Meghan Markle arrived side by side with Prince Harry and her new in-laws, the Duke and Duchess of Cambridge.
The foursome were pictured happily chatting and laughing as they made their way towards the church, stopping to greet the Queen and Prince Philip with a bow and curtsey — Meghan's first in public.
Hundreds of well-wishers turned out to greet the family and many were treated to a handshake and a chat from William, Kate, Harry and Meghan as they walked passed.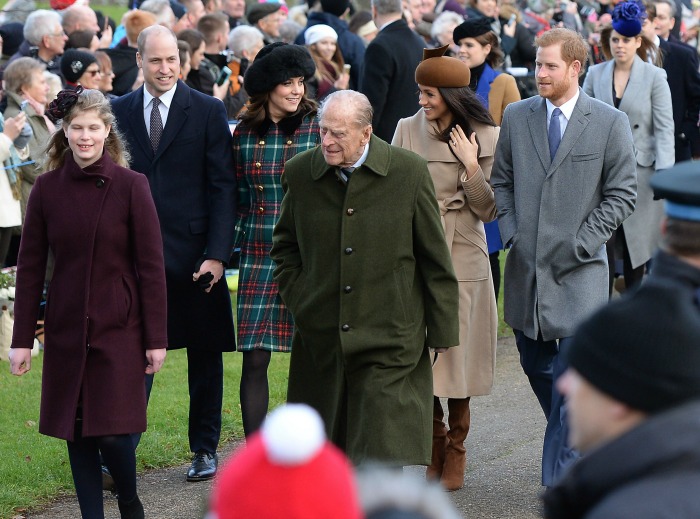 Just like her fiance, it seems Meghan can't help having a little fun when the opportunity strikes and was photographed cheekily poking her tongue out at a young child waving from the sidelines.
Cheeky Meghan Markle steals the Christmas show with tongue poke. https://t.co/PKqPytyIsp pic.twitter.com/9suXLlXLUE

— Report UK (@ReportUK) December 25, 2017
Ad. Article continues below.
It was Meghan's first royal engagement with the entire family, and the first time a royal fiance has been allowed to attend the religious service.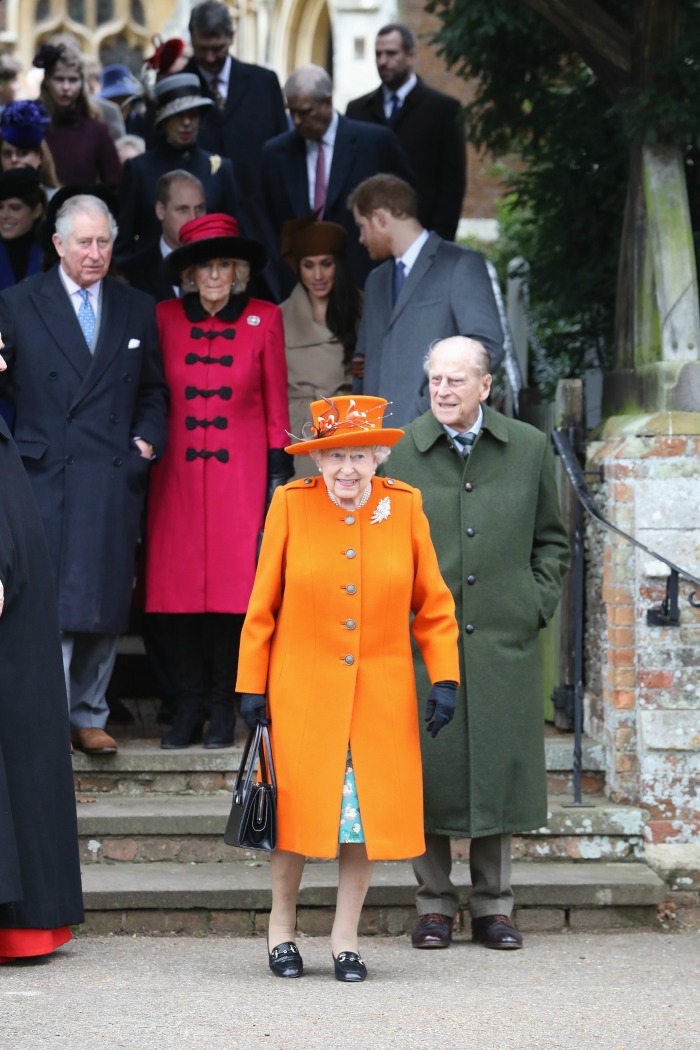 In a sign of her fondness for Harry, the Queen also broke tradition earlier in the week by inviting the American actress to Christmas dinner at Buckingham Palace.
Ad. Article continues below.
The Queen has spent much of her 64 years on the throne upholding royal protocol to the nth degree, but like most grandparents, has a spot for her grandchildren.
Ad. Article continues below.
She is said to get on incredibly well with Kate and adores Prince George and Princess Charlotte.
Her love for her great-grandchildren was evident in her Christmas message this year, too. The Queen delivered her speech from Buckingham Palace sitting at a table adorned with two photographs of herself and Prince Philip, as well as a photo each of George and Charlotte — the only two other royals to make the cut!
Read more: Queen delivers sentimental Christmas speech about Philip
The family will spend Christmas together at Sandringham, exchanging gifts and playing backyard football (soccer) in the afternoon.
Do you think Meghan is a good match for Harry? Is it nice to see the royals all together like this?