Jamie Oliver's unconventional parenting advice for Christmas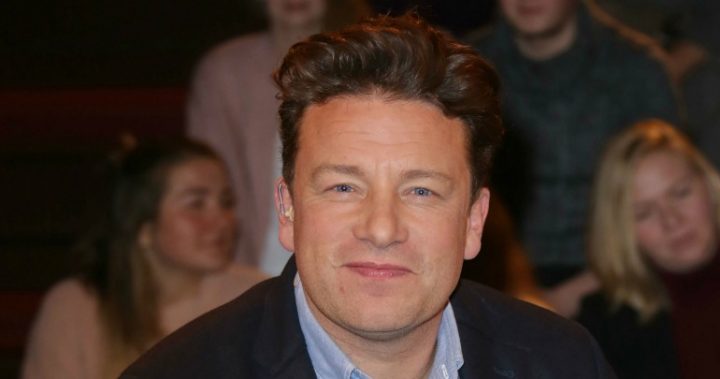 He may be one of the world's most famous chefs but Jamie Oliver is raising eyebrows when it comes to his parenting advice.
The 42-year-old, who traditionally releases a Christmas cook book every festive season, has suggested that he's comfortable with his young children swearing at the Christmas dinner table.
For a holiday that is known to be quite holy, many would think it's quite unconventional parenting advice.
Read more: Gordon Ramsay, Jamie Oliver feud ignites with 'unspeakable' comments
While he usually enforces strict rules when it comes to naughty words, he takes a more relaxed approach when the holiday season comes around.
Ad. Article continues below.
The star told IOL he lets his children use whatever swear words they want for 60 seconds during the Oliver family celebration.
Given that he's got five kids under the age of 15, you could imagine the kind of words his kids come up with.
Ad. Article continues below.
While he's known to drop his fair share of cheeky innuendo in his own TV shows, he said he wasn't thrilled with the idea of his children using such foul language.
"I love it but as a dad, I don't like it," he admitted.
"I say, 'How do you know that?' My boy makes them rhyme as well."
Appearing on The Russell Howard Hour on Sky One in the UK, the star also suggested that he loves to add some filth to his usually-wholesome cookbooks.
Ad. Article continues below.
"I do write a couple of pervy recipes in each book," he said.
Read more: Jamie Oliver calls for a ban on selling these drinks to children
"The best food to arouse? Light, not spicy. Something soft and easy."
It comes after Oliver admitted that he didn't think he was a great father.
"It is a struggle with nappies all over the house and stair gates, we've got three sets of kids – we've got teenagers so that's revision, hormones, the whole thing," IOL reports the star saying.
Ad. Article continues below.
"I'd give myself a six out of 10 as a dad to teenagers. I don't think I'm very good to be honest."
His kids include 15-year-old Poppy, 14-year-old Daisy, eight-year-old Petal, seven-year-old Buddy and a 16-month-old son named River.
What do you think? Should children be encouraged to swear at Christmas?