Jamie Oliver calls for a ban on selling these drinks to children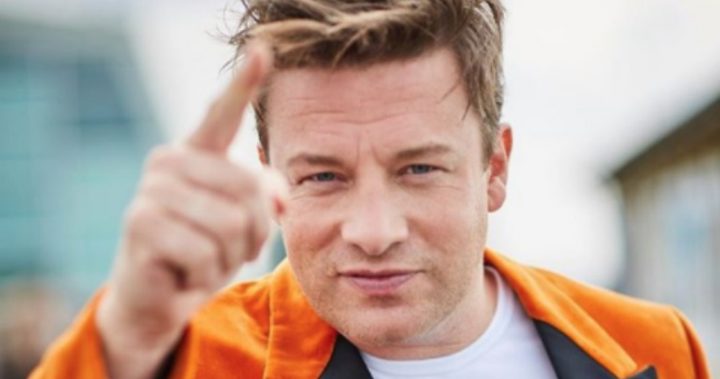 Jamie Oliver has called for a worldwide ban on the sale of energy drinks to children, citing health concerns. 
The celebrity chef said that children were using the caffeinated beverages to replace breakfast, and using them "almost like a legal high".
Researchers have found kids start using the drinks around ten years of age and they have been linked to not only behavioural problems, but also health issues such as headaches, sleeping difficulties and heart palpitations. 
Dr Chris Seton, a paediatric sleep expert The Children's Hospital at Westmead found in a survey that more than one in three teenagers in Australia drink at least two of these drinks a day, and some kids are consuming the equivalent to 10 cups of coffee in these drinks a day. 
A decline in the academic performance of Aussie kids has been linked to the sugary energy drinks. 
Ad. Article continues below.
"Every year Australia students' performance was worse than the year before and that parallels the sleep deprivation caused by increasing use of technology and energy drinks," Dr Seton says.
In fact, the US FDA is investigating 18 deaths linked to the drinks.
Oliver told News Corp that the drinks should to be banned from sale to children across the globe.
"We have massive issues with energy drinks in Britain; they are fast becoming a breakfast for a lot of kids, it's terrible," he said.
"They're being misused almost like a legal high".
Ad. Article continues below.
The Australian Dental Association and the Obesity Coalition and the CWA are with Oliver on the calls to ban the sale of the drinks, while the Australian Beverages Council, which represents the makers of several of the energy drinks in question, said Oliver's caffeine claims were "just not supported by the facts".
"If caffeine is this celebrity chef's main concern, then we expect Mr Oliver to also be calling for age restrictions on coffee, tea, and even the chocolate in his own decadent desserts," said the council's chief executive Geoff Parker.
"By law in Australia, energy drinks must be clearly labelled that they are not suitable for children."
The Heart Foundation, Diabetes Australia and Cancer Council Australia want the drinks taxed to discourage consumption, while Australian Medical Assocation president Dr Michael Gannon said he wanted to see more research before he would support a ban. 
What do you think, is there any need for children to be drinking this type of beverage?