The bush is suffering a mass exodus of its young people. That leaves many stations in the hands of 60-year-old or 70-year-old owners, as the next generation is lured by the promise of an easier life in the city.
That's bad for our food and wool production because, without the next generation to take over the farm or station, the land is often sold into foreign hands. And it's bad for all Australians, because if we don't keep growing our own wool and producing our own food, we will be paying so much more for items that have always been Australia's strength. Steak can already be expensive but if we're not careful, sooner or later, we'll be paying $30 a piece!
Although I believe it's a tragedy for all of us to lose these traditional rural industries, I believe it's also often a tragedy for our young people themselves – and their future children. There is so much in a bush childhood that builds capable, independent, resilient people. We may not always have a formal university education but we have learnt in the 'university of reality'.
Learning what it takes to keep the billy boiling
When I was a kid, I did Distance Education but some station kids were sent to boarding school. Whichever you did, when the holidays came around you came home and had to do your bit around the station.
On our station, a lot of the horse work was left for school holidays. It wasn't unusual for me to do two weeks of solid mustering. It gave us a real work ethic and an appreciation of what it takes to keep the billy boiling.
I believe every family could benefit from bringing their young people to do a stint on a sheep or cattle station. Maybe one day we'll be able to offer that here on Nogo Station but in the meantime, I get so much from having the city youngsters on the Nogo Station Experience and seeing them get a taste of this different way of life.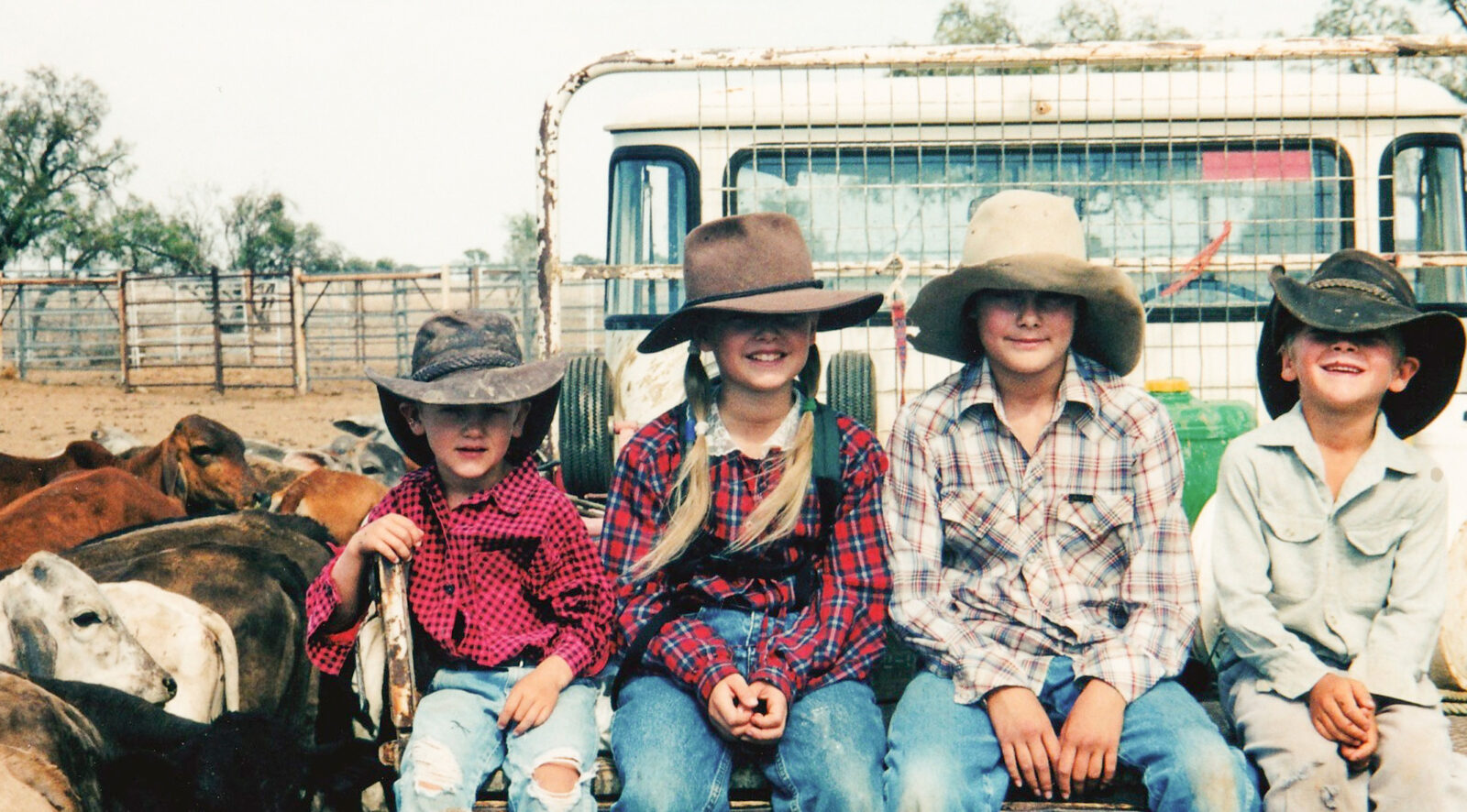 It was the same when my kids were growing up. We'd not long diversified into tourism and they needed to pull their weight. At 12 or 13 my daughter Abigail was baking the scones for the Cobb & Co Stagecoach Experience and serving people in the courtyard cafe we had then.
By the time my boys, Jeremy and Lane, were 15 they could drive the stagecoach – not in charge of guests but able to get everything ready and capable of taking over when they got a little older.
They knew I relied on them and they developed the people skills and the adaptability required to deal with situations. Even if 30 people turned up in the cafe, Abigail would handle it calmly. If she could see she couldn't serve everyone alone, she'd just call my mother in.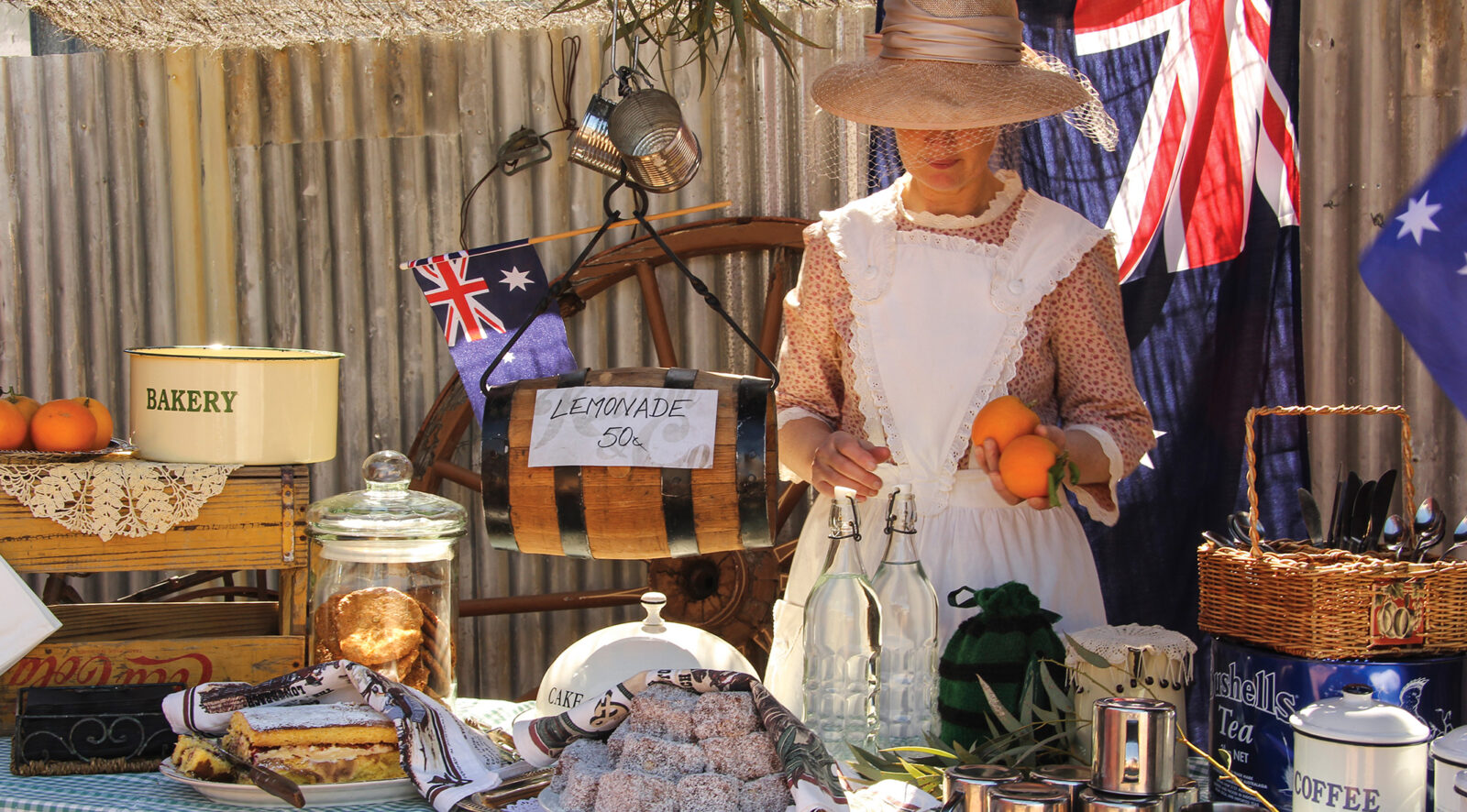 When the boys were older and we were renovating The Welcome Home hotel, they worked alongside the tradesmen. They even won a Mitre 10 tradesmen's award for best work ethic two years in a row!
This is real life, not a computer game
Everyone learns to lend a hand here in the bush. Not long ago, I was dealing with Starlight's Cruise Experience boats down at the river. There was a flood coming fast and I needed to get everything secure but I was there on my own – the only person I could find was a teenage boy who lived nearby.
I said, "Could you give me a hand, mate, I need to get these boats in". He dashed off to ask his mum then, permission granted, I told him to put his work boots on because we had a real job ahead of us! We had to work things out, just the two of us, using ropes to make things secure. We worked until well after dark. I was swimming out to the boats and he was holding the torch.
We loaded up a trailer to take things to higher ground. As I handed him one of the boxes, a big python started coming out of it. I didn't know a snake had got in there! It gave him a heck of a fright and he dropped the box, but he was OK.