"We're dropping the prices on key staples and products we know our customers are buying this season to help their budgets go further.
"With winter warmers high on shopping lists, we've selected a wide range of products on the Prices Dropped program, including fresh and healthier options and a variety of staples and ingredients to help customers make wholesome and tasty meals, as well as a few treats."
According to Woolworths' Chief Commercial Officer Paul Harker, the supermarket's seasonal "Price Dropped" programs "are an important way of helping customers get their Woolies worth and more value when managing their weekly shopping budgets."
"We understand that cost-of-living pressures are being felt by our customers and our team," Harker said, adding that their campaign "is just one of the many ways we are helping customers save".
"As well as the Priced Dropped program, we have thousands of weekly specials, a vast range of our Own Brand products, and Everyday Rewards to help customers' shops go further," he said.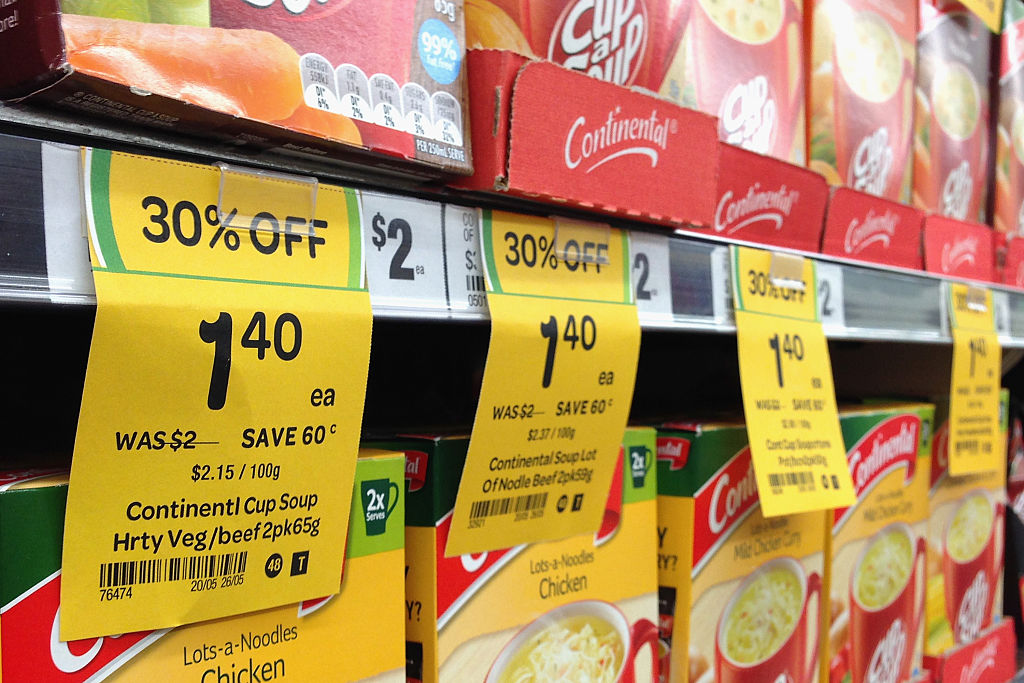 This isn't the first time Woolies has implemented a campaign to alleviate the financial stresses of grocery shopping.
In June last year, Woolies announced a six-month "prize freeze" on everyday essential items and a price drop on over 300 items.
News of Woolies' latest money-saving campaign comes after the supermarket chain upgraded their analogue scales in the produce aisles to new digital ones, in a bid to help ease the cost of living pressures by assisting customers in keeping to their budgets.
The new "winter essentials" price drop will surely be of benefit to over 60s after a recent report revealed that pensioners have been among the hardest hit by rising prices at the supermarket checkout. 
Following a comprehensive analysis of grocery prices across the country, Frugl Grocery Price Index found that annual grocery price inflation had risen to a record high of 9.49 per cent with the largest price increases being found in items such as dairy and eggs which saw an increase of 9.05  per cent and bread and bakery items at 4.94 per cent.
Alarmingly, the report found that older demographics were facing the steepest price rises both annually and quarterly, with pensioners faced with a 15.31 per cent increase annually and 3.92 per cent rise quarterly in the cost of food.