"Princess Kate gave Prince William a love tap… proving that royals really are just like us— a regular husband and wife that sometimes like to cop a feel," the publication captioned their post.
Since uploading the video online, many social media users have taken to the video's comment section to discuss the couple's interaction.
"She's trying to hold his hand but he pulled away – greeted the press!"
"He actually pulled away from her hand as she tried to hold it."
"If you ask me it looked more like she reached for his hand and he moved his hand so she accidentally touched his behind…"
Meanwhile, many people have claimed that had this been Prince Harry and his wife, Meghan Markle, the media would scrutinise them.
"I love this, I really really do. I love to see it. However, if this was Meghan giving Harry a 'love tap' the papers would be going wild, everyone would be going wild."
"Thought this was unacceptable behavior or was that just for Meghan&Harry."
"As soon as I watched this, I thought to myself if Megan did this, she would've been called all kinds of names and definitely the headlines would've been different."
William and Catherine's latest outing, however, isn't the first time the couple have publicly displayed their affection towards one another.
Back in 2012, the British public was ecstatic when William and Kate were photographed in a celebratory embrace after Britain won a cycling race at the London Olympics.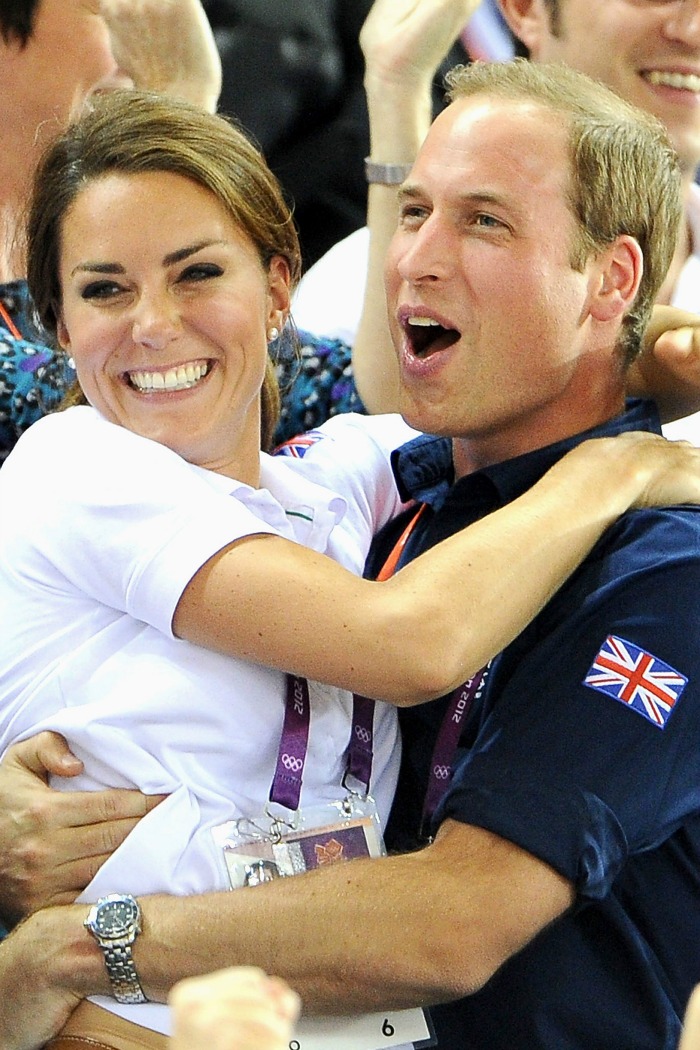 According to royal experts, with William first in line for the throne, the couple prefer to adhere to traditional royal protocol and avoid public displays of affection.
They're thought to have taken their cues from the late Queen, who rarely put on a showy display with Prince Phillip.
However, William and Catherine have shown their affection for one another in other ways.
The royal couple had previously treated BBC radio listeners to a few hilarious on-air moments, showing off their playful side. William has also shared that he tries to show his love for his wife through thoughtful presents, but admitted that picking the right gift isn't his strong suit.