"We then talked about cooking fish in the bath, (and) Greg asked, 'Could you cook a fish in the bath?'
"I said, 'Yeah, if it's a little bit of sea bass or plaice or something like that.' You wouldn't want a thick bit of fish because it wouldn't poach.
"Anyway, apparently Prince William and Kate were taking George and Charlotte to school and they found it hysterical," Harriott recalled.
"(William) came in to do an interview at the studio, and he called over Greg James and said, 'The kids love it. They loved that you were talking about eating fish in the water'.
"George and Charlotte now call their dad Poachy. Isn't that sweet and so lovely?" Harriott said, joking that one day he might be beheaded for the silly nickname.
But "poachy" isn't the only nickname the Prince's children have for him, according to Express the Royal also gets called "Wombat", the adorable Aussie-inspired childhood nickname given to him by his late mother, Princess Diana.
Meanwhile, The Mirror reports that his wife, Catherine, Princess of Wales, calls Willaim "Baldy".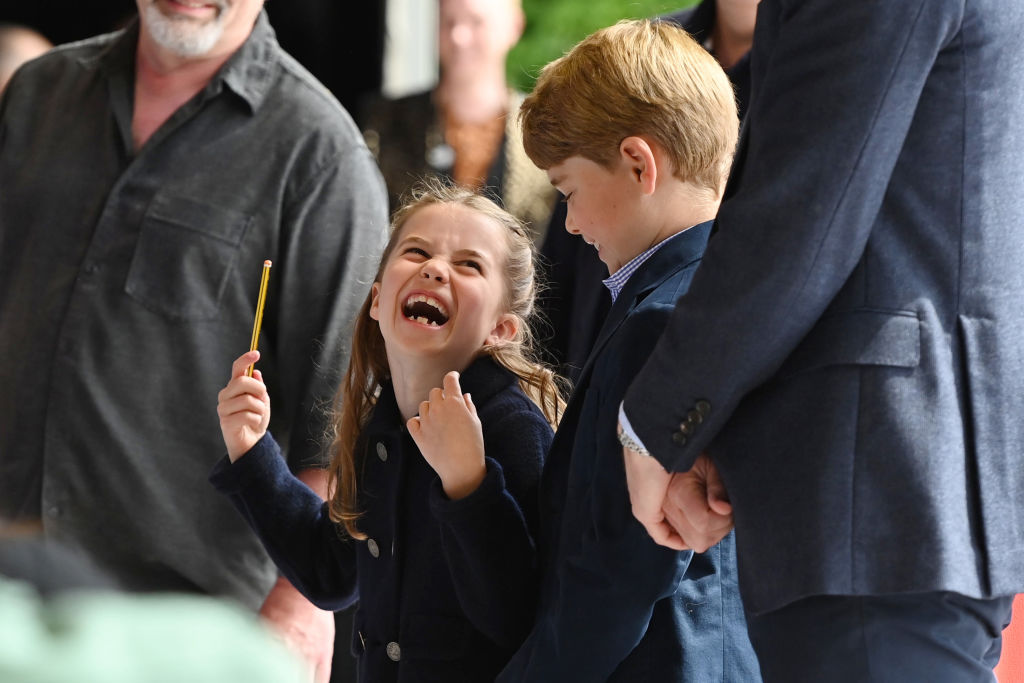 This isn't the first time we've seen the silly side of the Wales family, in October last year William and Catherine had BBC radio listeners in stitches after the couple took on the roles of radio hosts.
In honour of World Mental Health Day, Catherine and William shared a powerful discussion on coping with depression and anxiety.
But, it was a certain outtake of the couple from the show that left listeners in stitches.
Before the end of the segment, William was heard practising his sign-off, repeating the words "thanks for listening" three times in different tones, causing Kate to go into a fit of giggles before cheekily saying, "please use all three".
Jokes and banter aside, William has continued his mental health advocacy, having recently hosted a "heartening" video call with Australian flood victims in an effort to show his support for those affected by the disaster.
William spoke with a handful of flood victims and first responders noting that "their sense of community and selflessness is humbling", urging the group to continue to look out for one another, especially for those who may be "suffering in silence".
"You've got people like you guys looking out for each other and supporting each other, that's what really matters. You're getting everyone through it," he said.
"Please make sure you're looking after yourselves and those in your communities who need it, because some people will be suffering in silence and I just want to make sure you're looking out for yourselves as well as each other."