"We're excited for the future. He's very happy and things are going good."
While Fanrham's recent health woes have dominated headlines, the conversation quickly turned to the upcoming John Farnham biopic.
"It's a really cool watch," his youngest James said.
"It's a crazy story. And I'm super happy that it's been told, and it's been told respectfully and been told truthfully."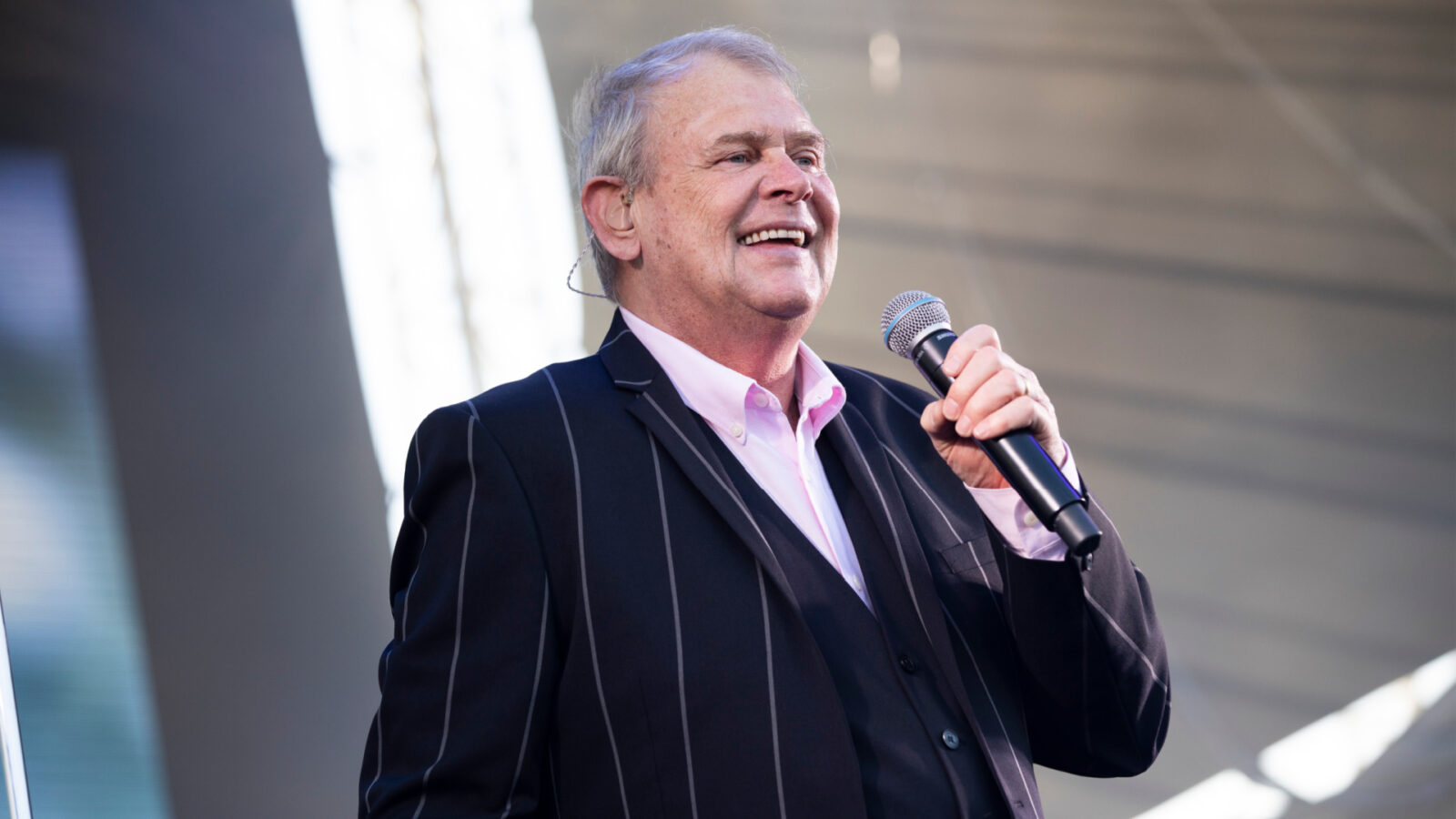 Robert and James' comments come after it was revealed that the Aussie entertainment icon has "made a full recovery" from his recent chest infection that saw him admitted to hospital.
After the You're the Voice hitmaker underwent surgery and treatment for cancer in 2022, the 73-year-old was dealt another blow to his health when he was hospitalised in March of this year with a respiratory infection.
However, it can now be revealed that Farnham is on the road to recovery after his family issued a statement updating fans on his health status.
"We're pleased to say that John made a full recovery from a recent chest infection in late March which required hospitalisation," the statement read.
"He is now comfortable and continues to receive ongoing treatment and rehabilitation care.
"The family would like to re-iterate their appreciation and deepest respect for all the medical staff that have attended to John over the past eight months and the many thousands of kind messages that (have) been received from across Australia and the world."
With a career spanning several decades, Farnham has firmly cemented his status as one of Australia's most beloved performers. Best known for his smash-hit 1986 album Whispering Jack which shattered records by becoming the highest-selling Australian album of all time by a local artist, Farnham has consistently topped charts and captivated audiences with his undeniable talent.
His chart-topping single You're the Voice further solidified his place as a music icon, and his success has been recognised with a staggering 19 ARIA awards and an induction into the ARIA Hall of Fame in 2003. Additionally, Farnham's popularity among music fans was so great that he earned the title of King of Pop for five consecutive years, as voted by readers of TV Week.