"He had this thing where he would say, 'Not everybody lives their dream', but he did, and he loved it, he really did live his dream," she remarked.
Although Patti claimed that Bert "loved" the Logies, Patti spoke of his other "very big love", his family.
"He loved his mum and sister and brothers and then came Matthew and Lauren. And then he had his six beautiful grandchildren to concentrate on. And to love and adore as they do him. I have been his partner for 57 years, it is a long time," she said.
The crowd quickly erupted into applause in recognition of the couple's impressive marital achievement.
"Thank you but I don't need applause because I have loved every minute of those 57 years. He did say to me when we got married, we will have a few ups and downs, but it will never be boring. And he was so right. It was never boring. I think I have been very blessed that he chose me," she responded.
Patti finished her speech on a lighter note, pondering how her late husband would respond to the news that the Most Popular Presenter had been renamed in his honour.
"I was only thinking today, if I could just ask him how he feels about this particular award being named in his honour. And I am absolutely certain that he would say, 'What? Not the gold?'" she said.
"He never wanted to be forgotten, so I hope he never is."
The award was presented to Hamish Blake, for Nine's Lego Masters.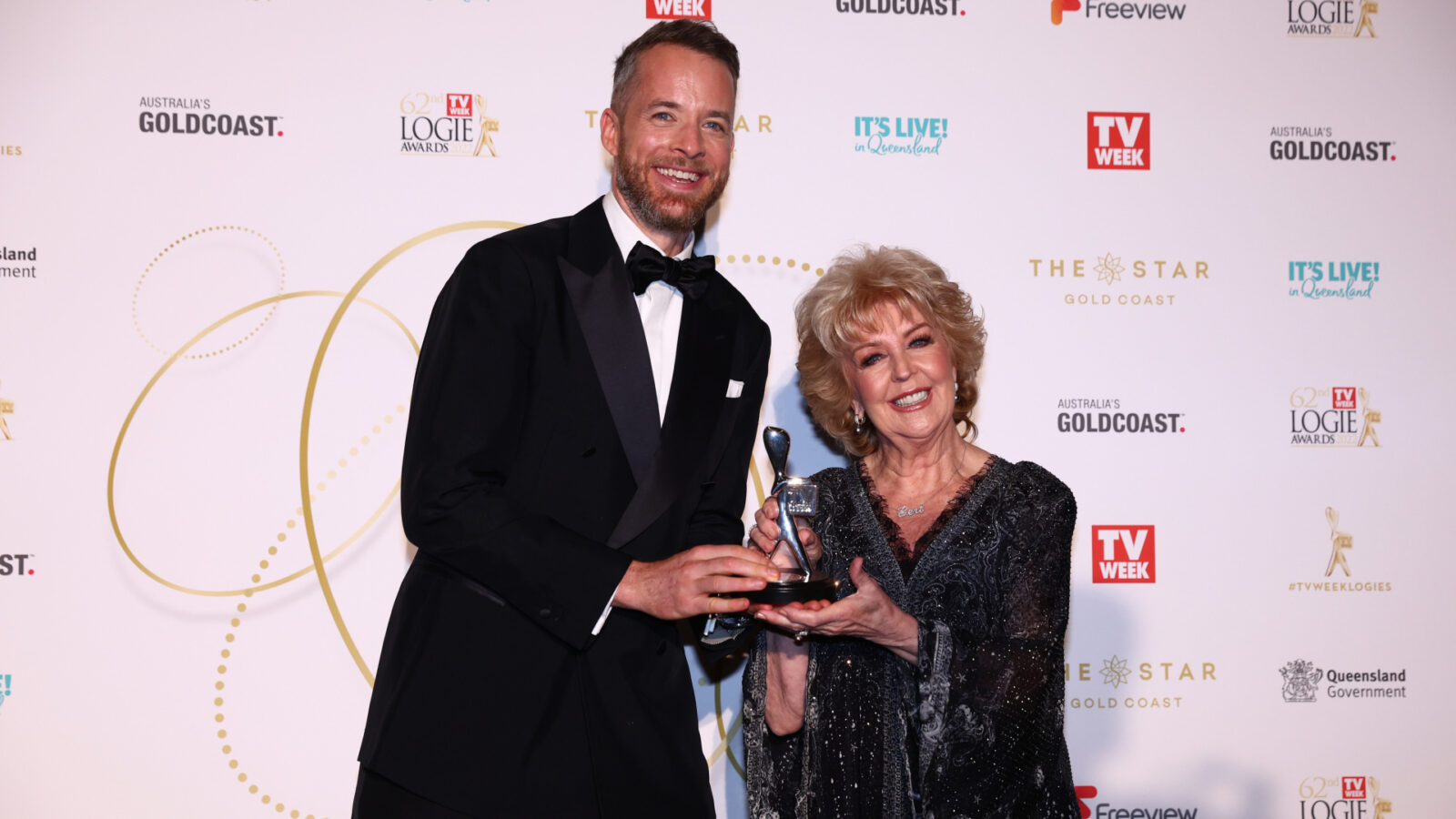 During his acceptance speech, Blake acknowledged Bert's enduring legacy, claiming that Bert's love for what he did was something that struck him.
"There will never be another Bert," he said.
Bert passed away on October 30, 2021 at age 83 after a long health battle, he was undergoing palliative care at a private clinic in Melbourne when he died. Both the Australian public and the entertainment world mourned the showbiz legend during a state funeral in mid-November last year.
Born Albert Watson Newton, born in 1938, quickly discovered his love of entertaining at a young age with his radio debut on 3XY at age 11. He was a full-time announcer at the Melbourne station by the time he was 15. From the early 1960s to the late 1990s he was the face of a number of popular TV shows, including The Late Show, In Melbourne Tonight, The Don Lane Show, New Faces, Ford Superquiz, The Bert Newton Show and Tonight with Bert Newton.