"He was it for me. I fell in love at a very young age and I've never looked at anyone else. I've never even kissed anyone else."
Patti joked that should she take on a new partner, Bert may not be too pleased.
"I reckon there would be a huge clap of thunder and probably a strike of lightning. If he could hit me, it would hit," she said.
"He used to say to me, 'You think you'd ever marry again? Yeah, you would, wouldn't you?' And I would say, 'No, I wouldn't.' And he said, 'I'll keep my eye on you.'"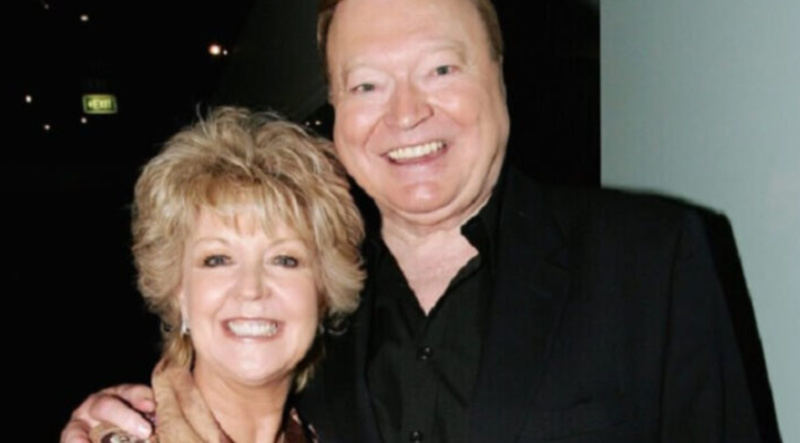 The interview took a more somber tone when the 78-year-old spoke of how "very difficult" it has been navigating life with Bert by her side.
"People say time will heal. Well, I think it's getting worse rather than better," she said.
"I do think because I'm so loved by my family and because I have grandchildren around me all the time – we only live around the corner – I see them a lot. They're beautiful kids. I supposed that's taken a bit of the sadness away."
Following Bert's passing, Patti has made a constant effort to honour the memory of her late husband, delivering heartfelt tributes to the entertainment heavyweight on his birthday and other special milestones.
In addition to her many heartfelt tributes, Patti recently revealed that she had set aside a special place in their family home for Bert's many entertainment awards and memorabilia during an interview on the Kyle and Jackie O Show.
"You should see it now. It is definitely a shrine. You walk in there and there are all of his hats in there," she said.
"I built this new room for him, which he never actually got to see, but in there I put up his Logies – but instead of 36, there are only 17 in the room, because he gave them out.
"I don't know who else has got his Logies, but he was a very generous man."
Born in 1938,  Bert quickly discovered his love of entertainment at a young age with his radio debut on 3XY at age 11. He was a full-time announcer at the Melbourne station by the time he was 15. From the early 1960s to the late 1990s he was the face of a number of popular TV shows, including The Late Show, In Melbourne Tonight, The Don Lane Show, New Faces, Ford Superquiz, The Bert Newton Show, and Tonight with Bert Newton.