During a recent interview on the Kyle and Jackie O show, Patti revealed that she had set aside a special place in their family home for Bert's many entertainment awards and memorabilia.
"You should see it now. It is definitely a shrine. You walk in there and there are all of his hats in there," she said.
"I built this new room for him, which he never actually got to see, but in there I put up his Logies – but instead of 36, there are only 17 in the room, because he gave them out.
"I don't know who else has got his Logies, but he was a very generous man."
Bert was a regular fixture of the annual Logie Awards having not only hosted the ceremony a number of time but also one numerous Logies himself.
In recognition of his contribution to the entertainment industry and to reflect on his iconic appearances at the Logies, Patti took to the stage of the 2022 Logie Awards to deliver a heartfelt tribute to her late husband while presenting the inaugural Bert Newton Award for Most Popular Presenter.
Upon her arrival Patti thanked the crowd for the warm welcome as she stood before an early photo of her and her late husband, admitting she didn't think was "going to be able to do this tonight, because it is still very raw and I will never get over him not being here. But I know he is with me."
"Thank you very much for that beautiful welcome and for this beautiful man of mine, isn't he fabulous! What am I going to do without him!" she remarked as she took the stage.
Patti reflected on Bert's stellar career that spanned seven decades.
"He had this thing where he would say, 'Not everybody lives their dream', but he did, and he loved it, he really did live his dream," she remarked.
Although Patti claimed that Bert "loved" the Logies, Patti spoke of his other "very big love", his family.
"He loved his mum and sister and brothers and then came Matthew and Lauren. And then he had his six beautiful grandchildren to concentrate on. And to love and adore as they do him. I have been his partner for 57 years, it is a long time," she said.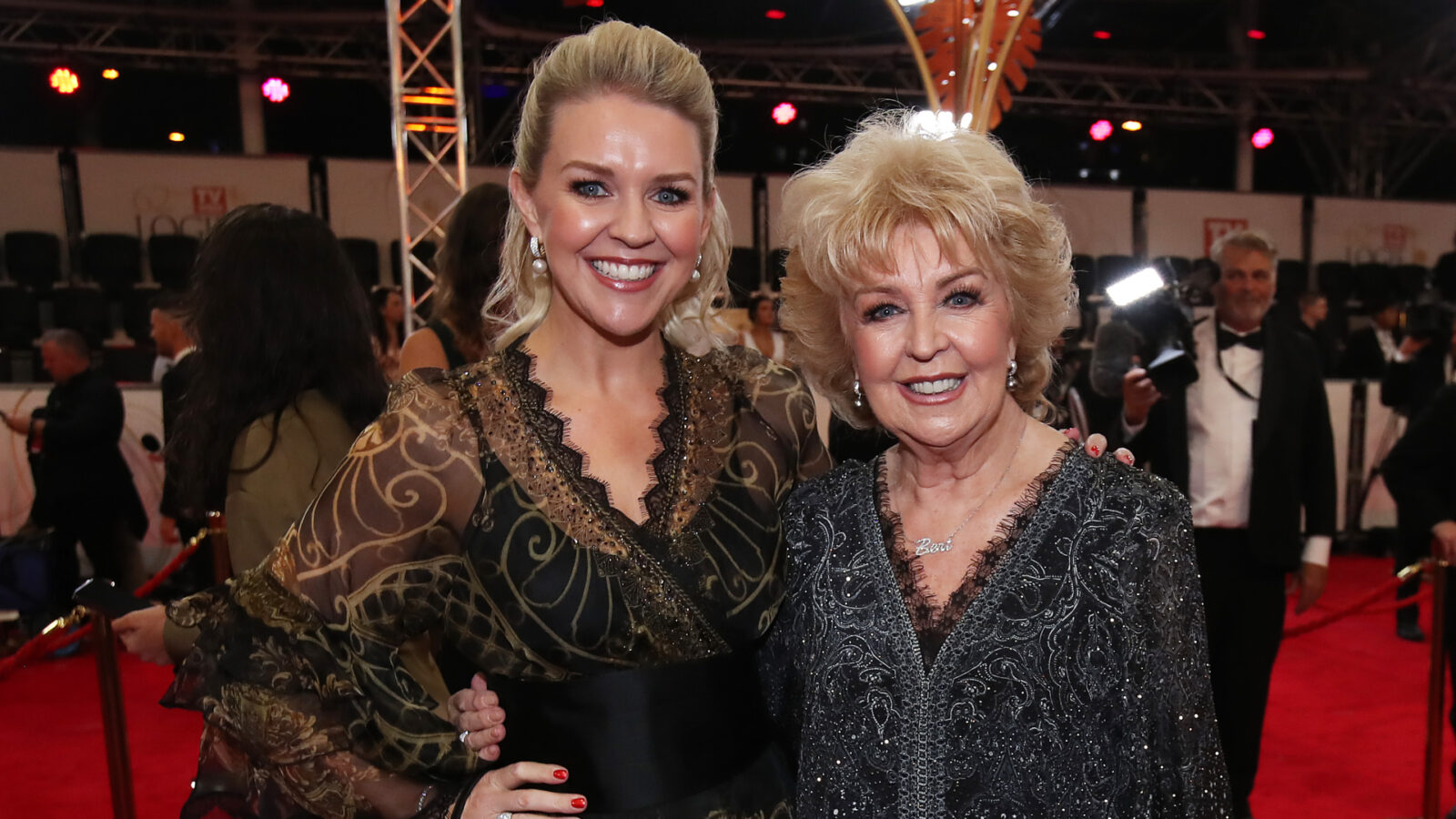 Patti finished her speech on a lighter note, pondering how her late husband would respond to the news that the Most Popular Presenter had been renamed in his honour.
"I was only thinking today, if I could just ask him how he feels about this particular award being named in his honour. And I am absolutely certain that he would say, 'What? Not the gold?'" she said.
Born Albert Watson Newton, born in 1938, quickly discovered his love of entertaining at a young age with his radio debut on 3XY at age 11. He was a full-time announcer at the Melbourne station by the time he was 15. From the early 1960s to the late 1990s he was the face of a number of popular TV shows, including The Late Show, In Melbourne Tonight, The Don Lane Show, New Faces, Ford Superquiz, The Bert Newton Show and Tonight with Bert Newton.