"I've been dealing with problems with my health for a long time," Dion said.
"And it's been really difficult for me to face these challenges and to talk about everything that I've been going through.
"Recently I've been diagnosed with a very rare neurological disorder called the stiff person syndrome which affects something like one in a million people.
"While we're still learning about this rare condition, we now know this is what's been causing all of the spasms I've been having.
"Unfortunately, these spasms affect every aspect of my daily life, sometimes causing difficulties when I walk and not allowing me to use my vocal cords to sing the way I'm used to.
"It hurts me to tell you today that this means I won't be ready to restart my tour in Europe in February."
According to the National Organisation for Rare Disorders (NORD), SPS is "a rare acquired neurological disorder characterised by progressive muscle stiffness and repeated episodes of painful muscle spams."
NORD explains that the spasms occur sporadically or are "triggered by a variety of different events including a sudden noise or light physical contact."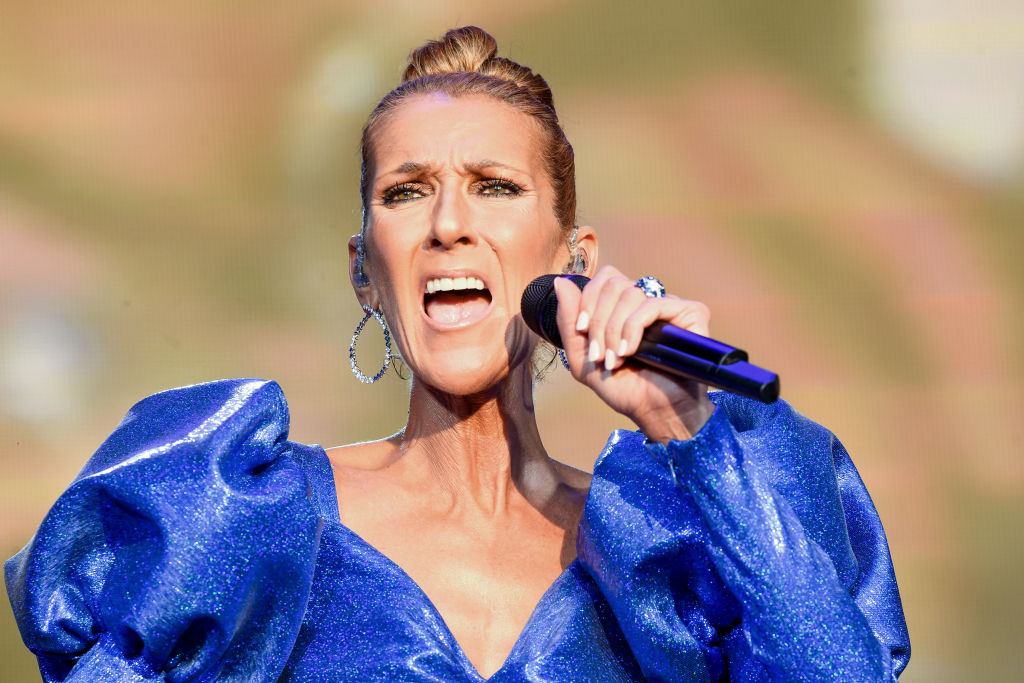 Public concerns regarding Dion's health started back in January when the songstress cancelled off the North American leg of her Courage World Tour because of "severe and persistent muscle spasms."
Dion was also forced to cancel her Las Vegas shows in October 2021 after a series of health issues. In a statement released at the time of the cancellation, it was noted that the singer had been suffering from "unforeseen medical symptoms".
Three months later in April, Dion took to social media again to share a disheartening health update amidst her long-running health battle, revealing she's "just not there yet" in terms of a full recovery and once again postponed her European tour dates.
At the time, the My Heart Will Go On singer reassured fans she was on the steady road to recovery but that the process was slow.
"The good news is that I'm doing a little bit better…But it's going very slow…and it's very frustrating for me," she admitted.
"You know, I'm getting treatment from my doctors, taking medication, but I'm still experiencing some spasms and it's taking a lot longer for me to recover than I had hoped."
Dion told fans she needed to be "in top shape" when she performed and that she "honestly can't wait" to be back on stage.
"But I'm just not there yet," she said.
According to the National Institute for Neurological Disorders, there is currently no cure for SPS, however, treatments and medications are available to help slow down the progression.
IMPORTANT LEGAL INFO This article is of a general nature and FYI only, because it doesn't take into account your personal health requirements or existing medical conditions. That means it's not personalised health advice and shouldn't be relied upon as if it is. Before making a health-related decision, you should work out if the info is appropriate for your situation and get professional medical advice.