In order to explore the relationship between the timing of daily physical activity (referred to as chrono-exercise or chrono-activity) and cardiovascular disease (CVD) outcomes, the study utilised data from the UK-Biobank, monitoring heart-rate data from 86,657 participants aged 42 to 76 over a span of six years.
The study revealed that women experienced the greatest benefits, aligning with previous research indicating that the morning is an optimal time for females. Women who engaged in morning exercise were also more likely to experience reductions in blood pressure.
On the other hand, for men and individuals with type 2 diabetes, the findings indicated that exercising later in the day yielded better outcomes in terms of blood pressure, cholesterol levels, body fat, and fatigue reduction.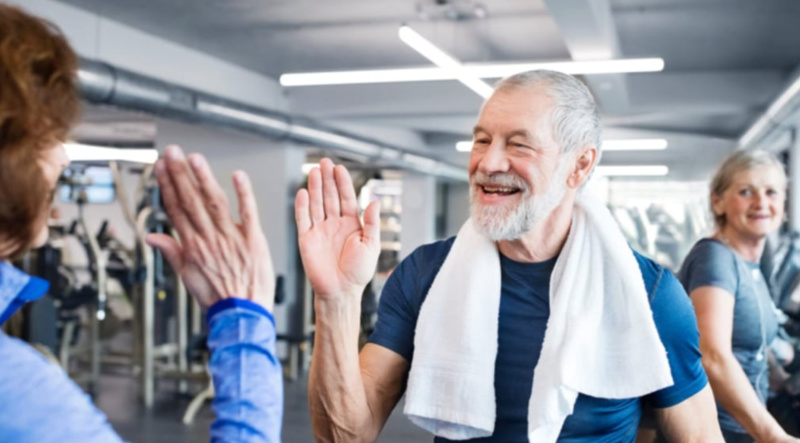 The findings highlight the importance of adjusting your workout regime to suit your body clock in order to prevent the onset of chronic health conditions.
"Our study showed that a greater proportion of physical activity in the morning was associated with lower CVD risk irrespective of the average total physical activity," researchers concluded.
"This study provides the first evidence from a large population-based database and presents the novel term chrono-activity as well as insights on the seemingly positive effects of morning physical activity on the risk of CVD."
If you're over 60, regular exercise is crucial in maintaining your health and independence and ensuring you have the energy to do more of what you love, like playing with the grandkids.
Not only does regular exercise help you maintain an active lifestyle, but it can help to decrease the risk of developing serious conditions, such as heart disease, diabetes and osteoporosis, while helping to lift your mood and improve your mental health as well as your immunity.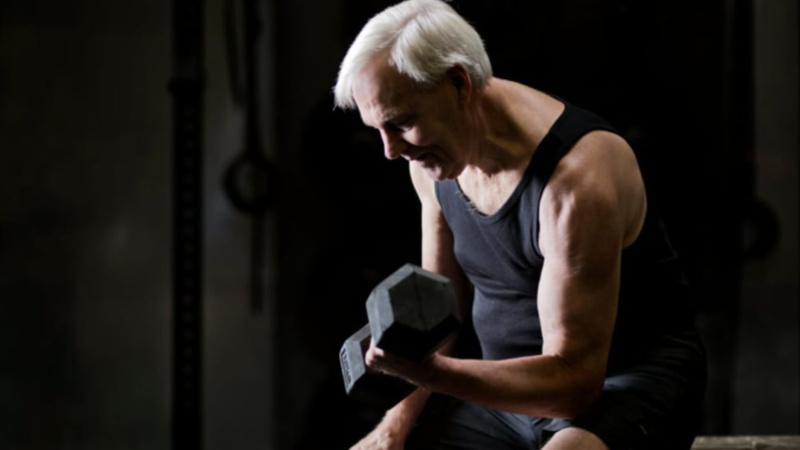 Prime Active Fitness Trainer & Clinical Psychologist, Penelope Lane recently offered some valuable advice for those over 60 who are looking to get into a regular exercise routine.
In order to ensure "the best possible chance of getting the maximum benefits of being active and reducing our risks of injury and illness", Lane suggested that over 60s work their "glutes (bum muscles), hips, and thighs at each workout" as "stronger legs allow for enhanced independence".
"Improve balance and exercise to reduce the risk of falls. Improve cardiovascular fitness," she said.
"Work your core muscles and pelvic floor to maintain overall body movement, stability, and good posture, and reduce injuries. Gain muscle strength and endurance. Gain flexibility."
Before grabbing a pair of dumbbells or jumping on the treadmill, Lane stressed that "it's essential to warm up the body before a workout."
"It increases your body temperature to allow for maximum blood flow. It increased the synovial fluid in the joints, ensuring they are well prepared," she explained.
"The muscle tissues also are well supplied with oxygenated blood, ready for the effort ahead. It also primes your mental and emotional systems, so you get the best out of your workouts for yourself.
"Be mindful of choosing the right exercise intensity for you and the correct resistance strength. Start slowly if you're just coming back to exercise.
"Start with no weights- body weight is a great choice of resistance strength for beginners and can also be kept in your programs as your progress over time. You can gradually increase the intensity each week (greater size weight, more repetitions or sets).
"Awareness of proper form throughout the workout is very important. Executing each activity using muscles, posture, range of motion, and movements correctly.
"At the end of each session, stretching is crucial to assist with postural balance and recovery. Ensure you have enough time to go through a full range of stretches to increase your flexibility and work towards even reversing injuries."
IMPORTANT LEGAL INFO This article is of a general nature and FYI only, because it doesn't take into account your personal health requirements or existing medical conditions. That means it's not personalised health advice and shouldn't be relied upon as if it is. Before making a health-related decision, you should work out if the info is appropriate for your situation and get professional medical advice.