Smith says one of the main reasons people wake up at 3am is because their blood-sugar levels have dipped, which spikes cortisol (stress hormone) release, which wakes you up.
Read more: Researchers find link between sleep apnoea and dementia diagnosis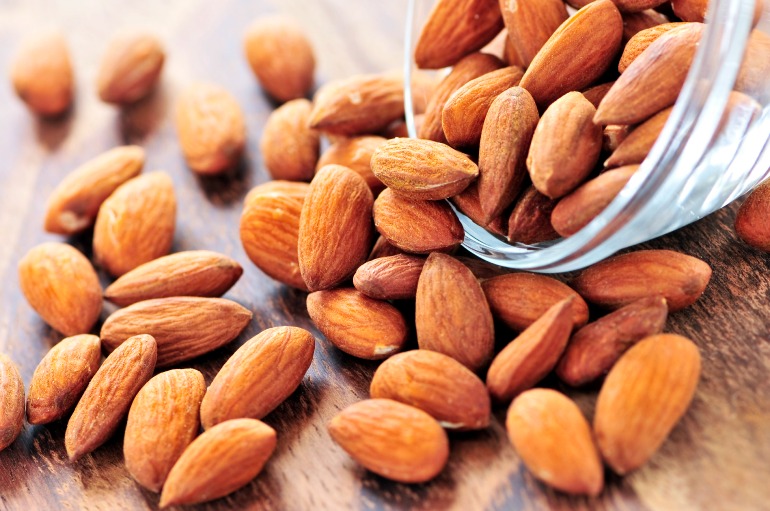 So, what should you eat for a better night's sleep? If you're feeling a little peckish before bed, Smiths suggests munching a few almonds and half a banana. The almonds and banana will provide your body with tryptophan (the body uses tryptophan to help make serotonin, which is thought to produce healthy sleep) and carbohydrates, which she says "help produce melatonin, and they also contain magnesium to help you feel relaxed and ready to sleep".
Read more: Why your ageing brain is making a good night's sleep hard to get
Nibbling on a small piece of cheese with half an apple, or a warm cup of almond milk or cow's milk can also be helpful as this gives your body the right amount of macronutrients to help you fall asleep.
A small amount of protein should be included in every meal for good health, but Smith advises cooking turkey, chicken or tofu for dinner as they are also all high in tryptophan.
It's a no-brainer that avoiding foods high in sugar, such as chocolate, biscuits and cakes, is also advised as they contain ingredients that increase cortisol production and suppress melatonin making it harder to fall asleep. 
Smith adds: "Avoid consuming caffeinated beverages such as coffee, black tea and green tea after midday, as caffeine can suppress melatonin production for up to 10 hours."
Other foods that are proven to help aid sleep include cherries, walnuts, kiwi fruit and passionflower tea.
What do you think? What do you eat before bed?