Studies have suggested the that the polyhydroxylated fatty alcohols (PFAs) in avocados can also help to protect the skin and reduce inflammation of the skin caused by sun damage.
The 'good fats' found in avocados are monounsaturated oleic acid (omega-9 fatty acid), which is also found in olive oil (also known to be great for your health). Oleic acid has several health benefits including lowering blood pressure and cholesterol, as well as reducing the risk of cancer.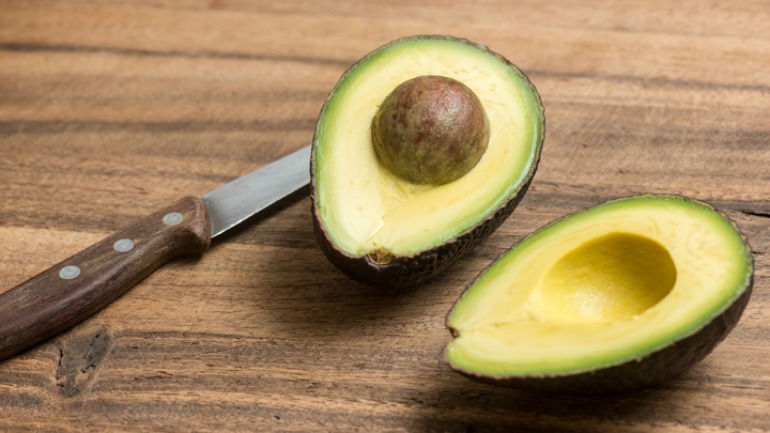 Antioxidant-rich vegetables
Here's another reason to eat more vegetables — while ageing is a natural part of life, it is possible to slow down the process through a diet rich in antioxidants.
"Studies have shown that women who eat green, orange and yellow vegetables have fewer wrinkles," Pledger explains.
How? Vitamin C, which can be found in tomatoes, oranges and broccoli, is important for collagen production, while beta carotene and vitamin A help to protect against sun radiation and free radicals.
"For a youthful complexion make sure you get a daily dose of vegetables such as carrots, pumpkin, sweet potato, leafy greens, tomatoes, bell peppers and broccoli," she says.
Protein
Protein is essential for almost all bodily functions — from tissue repairs to providing the building blocks for hair, skin and nails. However, despite its importance, Pledger says protein intake is often overlooked as we age, "leading to impaired nutrition absorption".
"As protein requirements change with age, sex and weight, it is worth consulting a qualified health practitioner about what's right for you," Pledger explains.
Fatty fish
Health experts have heralded the benefits of omega-3 fats for years and fatty fish such as salmon, sardines and tuna are loaded with omega-3 fatty acids. Salmon contains astaxanthin, a powerful antioxidant "that helps promote a more youthful complexion".
Previous studies have also found they can contribute to a reduction in inflammation and lower blood pressure, as well as keeping the heart beating steadily. If you don't eat much seafood, fish oil supplements are another option.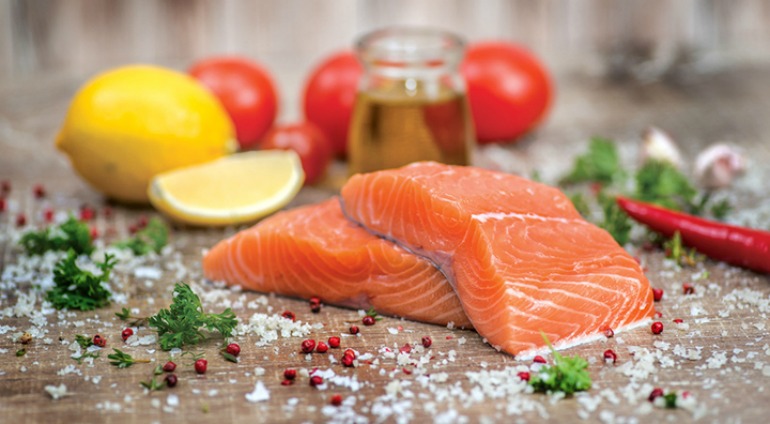 Flaxseeds
Flaxseeds are a great source of alpha-linolenic acid, an omega-3 fatty acid which helps to protect your skin from sun damage. They also contain lignins (chemical compound), which have been attributed to lowering cholesterol levels, stabilising hormones and reducing the risk of gynaecological cancers in women and prostate cancer in men, she explains.
Pledger recommends adding a teaspoon of flaxseed oil to smoothies, cereals or salads each day.
Pomegranates
Dubbed "one of the healthiest fruits on the planet", pomegranates can help decrease inflammation, regulate blood sugar levels, increase collagen production and repair skin damage.
"Add to your daily smoothie, tea, porridge or salad," Pledger says.
Turmeric 
Turmeric contains a molecule called curcumin which has become widely recognised as a great anti-inflammatory. Research suggests the active ingredient may play a significant role in the prevention of chronic diseases associated with ageing.
Turmeric is oil soluble, meaning it needs oil for your stomach to be able to digest it properly and for your body to absorb the benefits. For the best results, opt for virgin olive oil, extra-virgin olive oil, cold pressed oil, raw oil, unrefined coconut oil and linseed-flaxseed oils.
Green tea
Today, tea is the second most widely consumed beverage in the world. Green tea is rich in polyphenols proven to be anti-inflammatory, and may protect collagen "to partially reverse some sings of ageing", according to Pledger.
Try to avoid mass-produced iced teas as they are loaded with processed sugar and instead, opt for homemade green tea.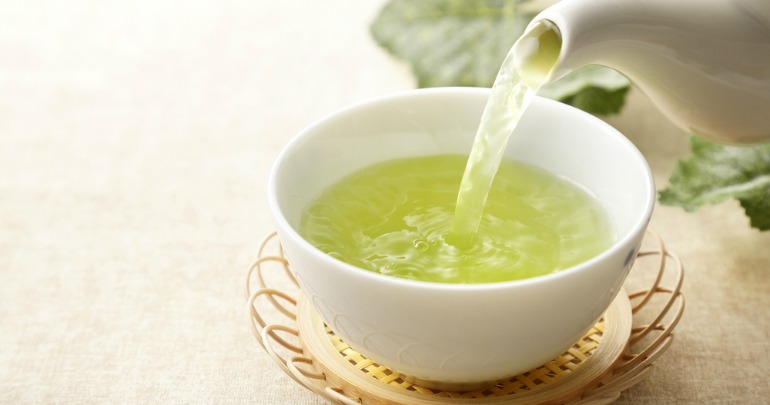 Ubiquinol (CoQ10)
"Ubiquinol, the active form ofCoenzyme Q10 (CoQ10), is one of the most powerful antioxidants found naturally in the body," Pledger says.
It increases the absorption of other nutrients and supports healthy cardiovascular function, energy synthesis and may reduce LDL cholesterol.
Vitamin B3 (Niacin)
To slow down the process of ageing, Pledger recommends adding vitamin B3 into you diet.
"Activated vitamin B3 (Herbs of Gold B3), in the form of nicotinamide adenine dinucleotide (NAD+) is highly recommended for promoting a healthy heart and offsetting premature ageing," she says.
New research also suggests that vitamin B3 can retard the growth of skin cancer.
Do you eat these foods every day? Do you like to eat healthy, or do you eat whatever you feel like?