Jimmy Barnes comes clean on attempted suicide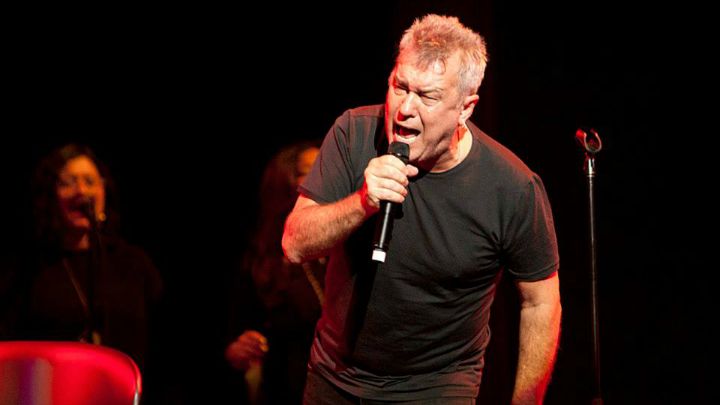 Most of us know Jimmy Barnes as an Australian rock legend. To date, the 61-year-old "Working Class Man" singer has the highest number of hit albums of any Aussie artist, thanks to his solo work and his time as the lead vocalist of Cold Chisel.
But there's a whole different story behind the screaming vocals and the rock-god facade. In the prologue of his new book (also titled Working Class Man), Barnes reveals that he almost took his own life just five years ago. 
After a performance in Auckland, New Zealand, drunk and doped up on sleeping tablets, Barnes faced one of the worst moments of his life without even realising it.
Read more: Jimmy Barnes reveals the heartbreaking truth about his childhood
The next morning, he stumbles upon the evidence that he woke during the night: "Tied around the clothes rail is the dressing gown cord, just where I must have left it. It all comes flooding back. The rail, the cord and me with the cord around my neck waiting to die. But I didn't. It's not that easy to die, apparently." 
Ad. Article continues below.
The extract from Working Class Man, which was published in The Daily Telegraph, ends with Barnes deciding that "this will never happen again". 
According to a news.com.au interview, Barnes told his wife about the incident two days later and eventually found a therapist to help him process the darker parts of his life. 
Read more: Jimmy Barnes received 'death threat's after standing up to Reclaim Australia
"I let go of everything and thought, 'I can either fight like this, and twist and turn trying to hold onto all this stuff in my head, or I can get myself together and have a look at it all,'" Barnes said in the interview.
While the details of his childhood are available in Barnes's first book, Working Class Boy, this is the first time Barnes has opened up so candidly about the darker aspects of his adult life. Working Class Boy will be released later this month by HarperCollins.
If you or someone you know is struggling, contact Lifeline on 13 11 14 for crisis and suicide prevention support.
Would you have suspected something like this could happen to Jimmy Barnes?