While Bill said he has learnt to work with confidence in his investigator work, the first funeral was "confronting" as his client then asked him to single out certain members of his family and demand they leave the church.
"He asked me to… if his brother, sister-in-law, nephew and cousin had turned up, he wanted me to tell them in no uncertain terms to leave. If they didn't I was to forcibly remove them and if that didn't work I was to grab my client's coffin and walk out," Bill added.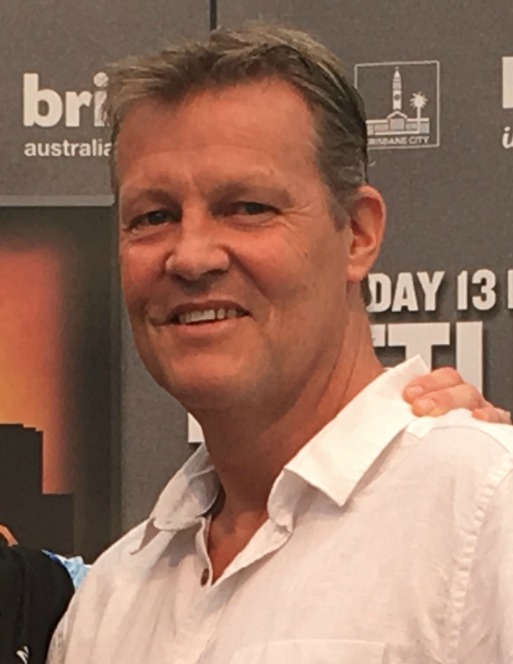 Asked if the family got angry, he said: "Yes, quite a few got angry… some were swearing and telling me where to go and some were trying to take me away, but the majority of the mourners that were there wanted to know what their loved one had left unsaid."
Bill explained that word spread from there when someone at the first funeral told their aunt about what happened and she got in touch, wanting the same thing. From there, someone at her funeral then got in touch and it continued on.
The father-of-two explained he's usually asked to interrupt the eulogy, but he has even stopped the priest on two occasions. While there is no set payment for his service, he explained it varies from case to case and his first one totalled $10,000. Meanwhile, one woman who only had $1,500 to her name needed help in her final days, and he was able to carry out her wish for $500.
While family members can be left shocked by some of Bill's interruptions, he said one service ended in outrage when he interrupted a bikie's funeral to tell his loved ones he was secretly gay.
"He came out as gay at his funeral," Bill said. "He said, 'No matter what, after all the women I've been with, there's someone in the audience here – you won't know who he is. He knew what I was doing'.
"A few of the other bikies were quite upset, but I said to them, 'Look, you can shoot the messenger but it's your mate lying in the coffin and this is what he wants to say'."
However, his most memorable job didn't occur at a funeral. Rather, it was a client's final wish after being moved into palliative care unexpectedly.
"He had no way of going back to his property, and I had to go back there and clean out some unbelievable stuff!" Bill explained. "There was sex toys and ridiculous stuff. It was like walking into a sex shop, it was incredible.
"He was mortified about his family finding out. He said, 'If my daughters got there and clean out they're going to know what I've been doing and what I like'. He had an attic with it all in. We made an agreement and I filmed everything I found, took it out to a farm I own and incinerated it all – filming it – before taking that back to show him. He was very grateful."
A lot of the money Bill earns goes towards travel expenses, as he explained he's travelled right round Australia for jobs in NSW, Melbourne, Cairns and more.
"The biggest problem I've found, and I've really come to terms with it now, is every funeral respects the people that are living and left behind, they don't actually respect the dead," he insisted.
"They're talking about how great they are. You can go to a funeral and sit there and listen to all the BS you can think of, and you're like, 'No that's not them', but we never stand up and say, 'Hey, this is what he or she was like, they were great or bad'."
Read more: Family feuds and funerals: The tricky task of saying goodbye without a fight
While he has covered all kinds of confessions and final requests, Bill explained he draws the line with suicide, or with anyone who asks him to assist in a death in any way.
"There was one where an elderly gentleman wanted me to take his pet's life as well so he could be with him," he recalled. "It's very sad and very hard to try and say to him, 'I can't do that mate, the best I can try and do is make sure they live a comfortable life and be well looked after'."
He also has strict rules when it comes to someone confessing a crime, and while he's previously had clients admit to smaller misdemeanour crimes, he tells them from the start that it's his obligation to report them if they admit anything worse.
"If you wish to confess to a crime, you can put it in a sealed envelope and it will not be opened until after your death," he explained. "I actually have one envelope. The lady hasn't died yet. I haven't opened it and I do not want to know what's in it until then."
Would you consider hiring a funeral crasher once you're gone? Do you have any secrets you're scared to tell your loved ones?