Happy Birthday to the growing team behind it, the near 100 vendors who sell through it and the million over-60s who are loving the Starts at 60 Marketplace.
We have big plans ahead and we invite any business (wholesale or retail, big or small) with products that suit over-60s to contact us about selling through our marketplace. Or pitch us a product you've heard of and think we should know about here.
Fact is, for the right products and solutions it is an 'inventory eater' (as one vendor called it!). When we launch a new product that over-60s love to our audience, we often find our vendors sell out in the day.  Yes! In the day!
There's more on our marketplace below. But really, all I wanted to do was to say thanks for your support, excitement and involvement.  This is just the beginning of the next great project.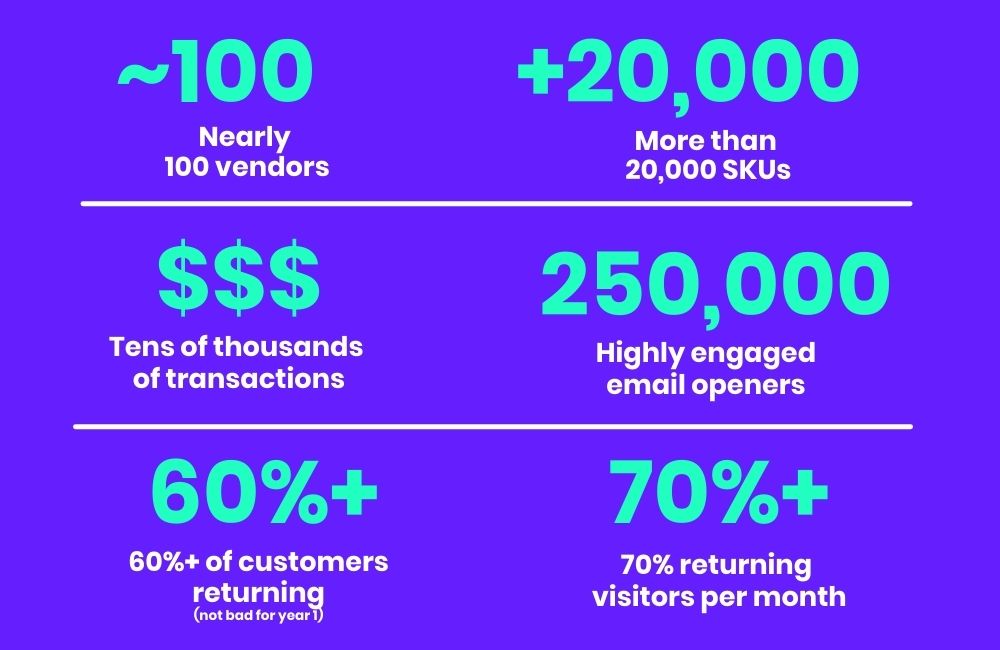 Why a marketplace?
A marketplace is an important addition to what we bring to the over-60s of Australia across Starts at 60.  Our mission, 'to serve the needs and the wants of the over-60s online' is enhanced by being able to curate products that suit their needs and bring them to our community with great value offers and deals regularly.
Our trusted content and media voice that speaks to over-60s daily by email, our website and social media integrates nicely with ecommerce, alongside our existing Travel at 60 product range and Insurance at 60.
Together they are a powerhouse. We call the combination 'content to commerce'. We find great products that solve over 60s problems and we talk about the problems and solutions to our audience. It's perfect. It works for health issues, fashion, homewares, gifting, gourmet foods and liquor and so much more.
How can you get involved?
We're scouring the country for products that over-60s want and need.  You, or someone you know can be a seller in our marketplace if you have a range of products sold online that meet our criteria. Contact us for a chat or pitch us your range.
Want more information about Starts at 60?