About five years ago there was a crowd funding campaign to help research killer whales offshore from Bremer Bay on the south coast of Western Australia. Each person contributing $500 would get to spend a day at sea on a chartered boat while the crew searched for the elusive Orcinus orca — the largest member of the dolphin family. These black and white 'speed machines' can reach 30 knots and hunt a wide variety of ocean prey, but not humans!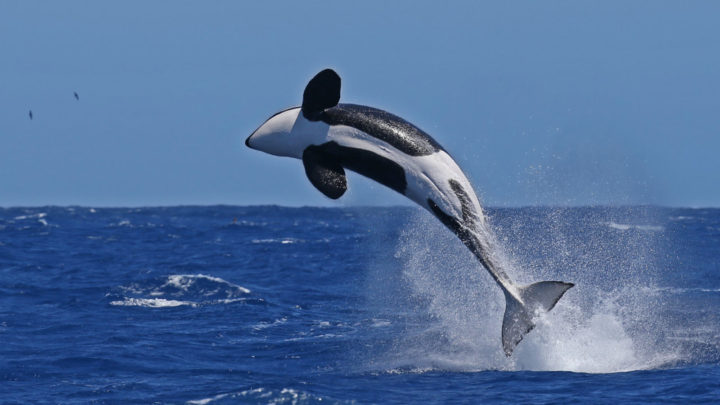 I was very nervous about getting sea sick on my day out as the orca were most likely to be found in a mysterious 'hot spot' 50 kilometres out to sea in an often rough ocean. I was too scared to eat breakfast, but fortunately my day onboard was marked by moderate seas, warm sunshine and crystal clear waters. I am a keen nature photographer and managed to get a few good images despite the rocking boat!
Historically known as whale killers ('killer whales' may have been a language translation error) orca are very social animals and hunt in family pods. I have witnessed a group of orca kill and tear apart a beaked whale. Recently a pod of orca near Bremer Bay even managed to kill a juvenile blue whale. In other parts of the world some orca eat seals and sea lions while other orca eat fish but we have yet to confirm any of these behaviours near Bremer Bay (despite plentiful local salmon and tuna).