UK taxpayers launch petition against Prince Harry's wedding costs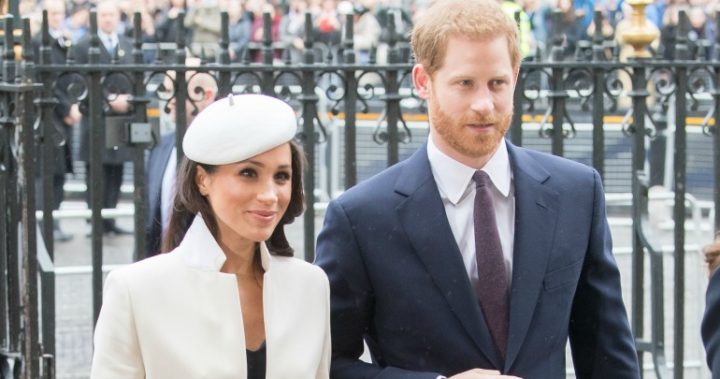 While royalists and well-wishers are looking forward to celebrating Prince Harry and Meghan Markle's wedding in just a few months time, not everyone is as keen to celebrate the royal nuptials. 
A petition against taxpayers paying for Prince Harry Meghan Markle's royal wedding has racked up nearly 15,000 signatures online, after being set up by a group called Republic that cautioning the UK parliament against using tax payer funds for the royal wedding. 
"We petition the UK parliament to commit no public money to the wedding of Prince Harry and Meghan Markle, and to call upon the government to publish a report of all costs to taxpayers," the petition says.  "If Harry and Meghan want to turn their big day into a public event, they need to pick up the bill – all of it."
Read more: Meghan Markle attends first official engagement with Queen
Quoting statistics from a recent survey, Republic says 68 per cent of people in the UK are indifferent' to news of the royal engagement. The group also quotes an article from the Financial Times that claims Prince William and Catherine's 2011 wedding cost the government more than it made as a promotion for the country. According to multiple reports, an estimated 5000 police officers guarded the public for the royal wedding in 2011 and the same number may be needed for this year's wedding. 
Ad. Article continues below.
The petition, which is hosted on the Republic's website, adds:"A royal wedding is a private, personal event, dressed up as a national occasion. That lets the royals use the wedding as a PR exercise and to expect the taxpayer will pay a large part of the costs."
Despite Kensington Palace confirming the royal family will be paying for Harry and and Meghan's wedding, Republic has questioned other aspects of public funding for the big day, including road closures and clean-ups. 
"This petition calls upon the UK parliament to ensure the highest standards of openness and transparency relating to the funding of Prince Harry and Meghan Markle's wedding, to tell the government to commit no public funds to the wedding and to publish a report of all costs to taxpayers."
Harry and Meghan will say "I do" at St George's chapel at Windsor Castle in May. The event is expected to attract thousands of well-wishers to the event itself, as well as millions of viewers when it's televised around the world.
What do you think? Is this fair? Are you looking forward to the royal wedding?
Ad. Article continues below.
With Facebook removing news sites from your feeds we ask that you sign up for Starts at 60's emailers here. And to keep us on your wall, join some of our new Facebook groups and clubs:
News Junkies Club – Australia
News Junkies Club – USA 
See news on the change and links to all our other clubs and groups here.