Meghan Markle's quiz show past exposed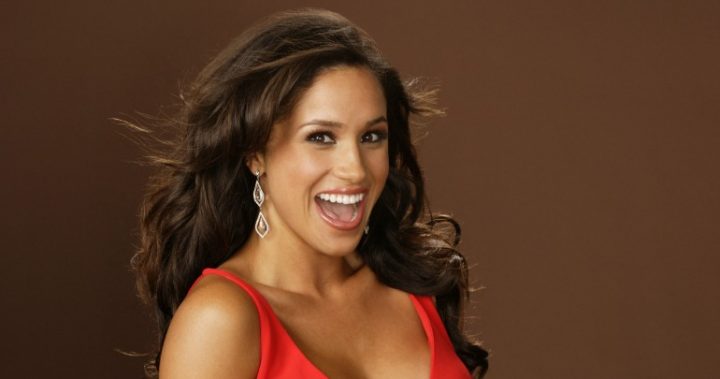 She's become one of the most recognisable faces in the world since becoming engaged to Prince Harry but it turns out Meghan Markle's life hasn't always been so glamorous.
While it's been publicly noted that she was a star on US show Suits, footage of the 36-year-old actress appearing on a quiz show has resurfaced.
It turns out she worked as a suitcase model on the American version of Deal or No Deal.
Differing slightly from the Australian version of the show, contestants on the US version would have to guess the amount of money a model had hidden in their briefcase.
Ad. Article continues below.
Read more: 21 things to know about Meghan Markle ahead of the big day
On the show, each model would wear short dresses, lots of makeup and flashed plenty of flesh.
One of Markle's former co-stars Tameka Jacobs suggested that the soon-to-be wife of Prince Harry took the job very seriously and saw it as a stepping stone to bigger and better things. 
"Meghan's aspirations were to win an Oscar or be on Broadway, so if you're in a mini dress, high heels, with your boobs taped together and pushed up when what you want to do is serious acting, then it's tough," she explained to The Sun.
"He'd look at us and say: 'More hair on her' or 'fix her boobs' and there was a lot of stuffing our bras. We'd crack up about how much stuff was inside them."
Ad. Article continues below.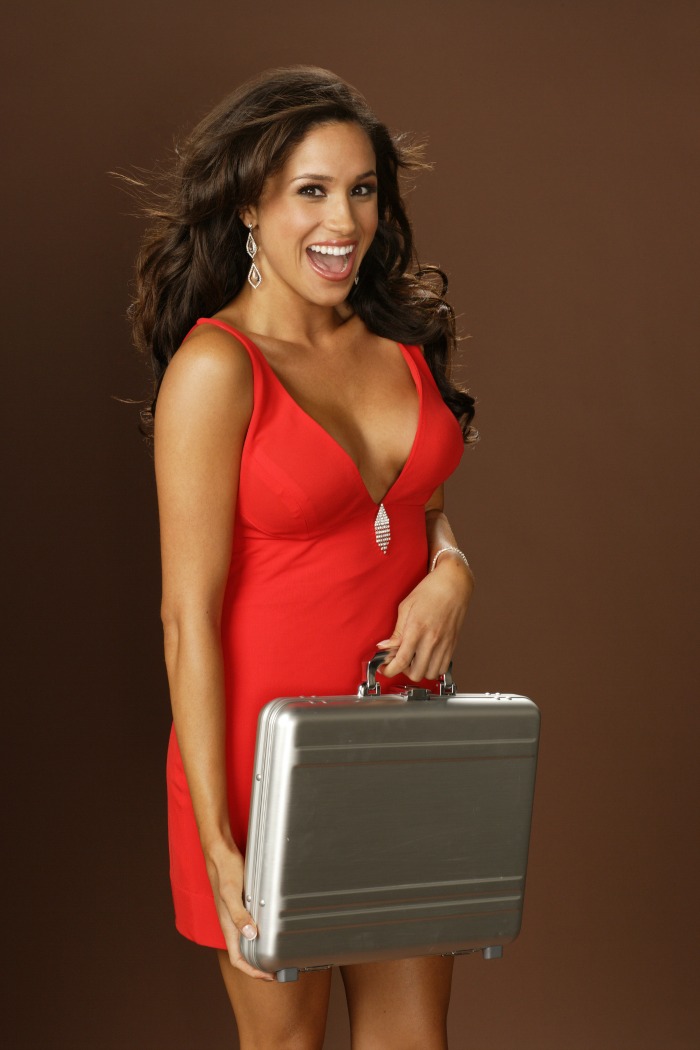 Markle began working on the show back in 2006 but landed her role on Suits in 2011, but it looks like she's ready to leave the acting world behind for good.
On Friday, she joined Prince Harry in the UK for their first public visit as an engaged couple.
Ad. Article continues below.
Read more: Prince Harry and Meghan Markle delight fans on first joint visit
As well as attending a World Aids Day charity event, the pair visited a local school.
It was the first time the public got the chance to see Markle partake in an official royal duty.
She was given gifts, chocolates and cards by adoring fans and was even presented with a bunch of flowers by some school children.
The star and Prince Harry are expected to wed next May.
What do you think of Meghan Markle's past?