Buckingham Palace gives rare peek inside royal kitchen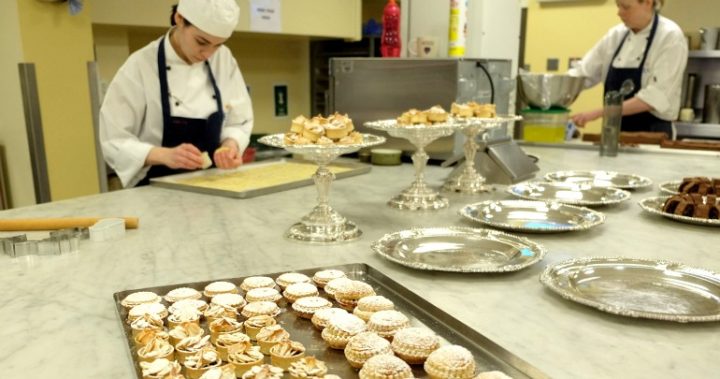 It's not everyday Buckingham Palace opens its private rooms to the public, but the royals are sharing a peek inside their fabulous kitchen ahead of Christmas Day.
The Palace chefs are busy preparing for the festivities with plenty of baking and have revealed some of the family's favourite treats to enjoy on the special day.
Royal Pastry chef Kathryn Cuthbertson is making two different types of mince pies — one topped with flaked almonds and icing sugar and another made with puff pastry.
For anyone thinking about making their own mince pies, Cuthbertson recommends giving "yourself plenty of time", while Chef de Partie, Victoria Scupham, who Kathryn hired six years ago to work alongside her, says "having cold hands" also helps when making pastry.
"Pastry is not something that likes to be rushed," she said.
Ad. Article continues below.
Go behind the scenes in the kitchens of Buckingham Palace –
Royal chefs reveal how they make mince pies:https://t.co/sgBXvwRJZ2 pic.twitter.com/lGMEqIrUiP

— The Royal Family (@RoyalFamily) December 18, 2017
Christmas is one of the busiest times of the year for the royal kitchen, which also caters the private dinners and functions at the Palace, with the chefs preparing 1200 mince pies each for the various Christmas celebrations over the holiday period.
Kathryn and Victoria are also making jammy dodgers, chocolate roulade and classic gingerbread men, which are also use to decorate the Palace.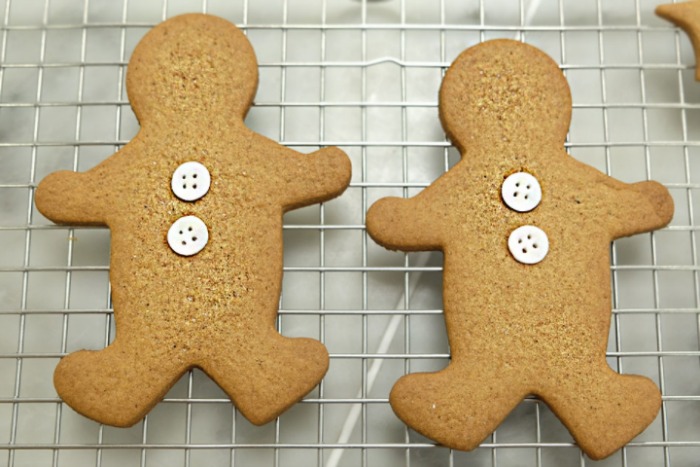 "You can even use them to hang on the Christmas tree," Victoria said of the gingerbread men. "The biscuits are sturdy enough to hold a ribbon and the best thing is they last a while – so you can make them in advance."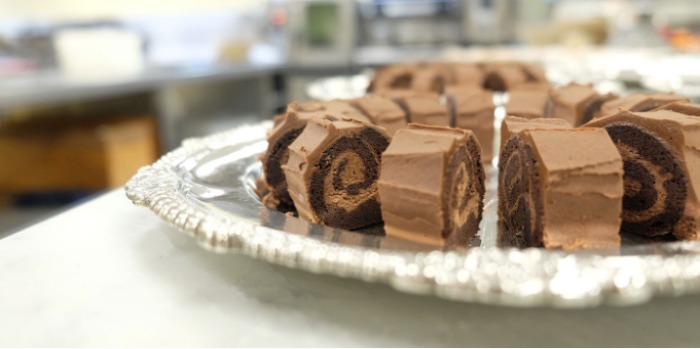 While Christmas keeps the chefs busy, the Queen's diet is said to be relatively low-key for the rest of the year.
Ad. Article continues below.
Former Buckingham Palace chef Darren McGrady, who later worked at Kensington Palace for Princess Diana, told The Telegraph the Queen "was not a foodie" and preferred milder flavours at the table.
McGrady said that for Queen, meal time was more about the people around her than the food in front of her. This is in stark contrast to her husband Prince Philip, who McGrady said is passionate about food and trying new flavours.
"She eats to live, unlike Prince Philip who loves to eat and would stand and talk food all day," McGrady said.
In addition to opening their kitchen doors to the public this year, the Palace also generously shared their mince pie recipe, available here, so you eat like a Queen this Christmas, too.
Have you ever made mince pies from scratch? What do you eat for Christmas lunch?