Prince Harry chooses traditional, and special, wedding role for William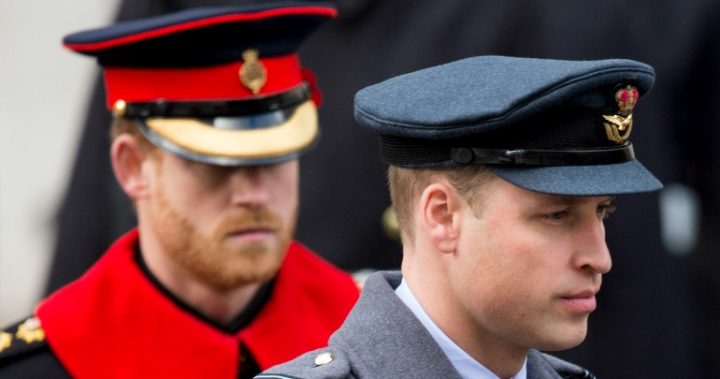 Prince Harry has reportedly asked his big brother and best friend, Prince William, to take on the role as best man at his wedding next year. Except that he won't be called the best man.
According to E! News and multiple other reports, Harry has already asked William to stand along side him when he weds Meghan Markle at St. George's Chapel at Windsor Castle in May.
But there isn't actually a best-man role at a royal wedding. Instead grooms have 'supporters', which is what William will be.
Prince Charles asked brothers Prince Andrew and Prince Edward to be his 'supporters' when he married Princess Diana in 1981. 
However, William broke tradition when he married The Duchess of Cambridge in 2011, as he specifically appointed Harry as his best man. 
Ad. Article continues below.
Catherine will not have an official role at the wedding, E! News and others reported, as she will have her hands full with three children, given that she's is due to give birth in April 2018. 
Prince George and Prince Charlotte will have roles on the day, as will Isabel Veronica Mulroney, the daughter of Meghan's best friend Jessica Mulroney and husband Ben Mulroney, the reports said.
A Kensington Palace spokesperson told The Sunday Times that "the wedding will be a family event. You can expect the family to be involved."
Last week, Prince Harry and his fiancé Meghan appeared together for their first public appearance since their engagement was announced. Giving his bride-to-be a taste of what's to come once she become royal, the prince invited Meghan to a World Aids Day charity fair. 
Are you looking forward to the royal wedding? Will you watch it on television?