George and Charlotte get starring role in Uncle Harry's wedding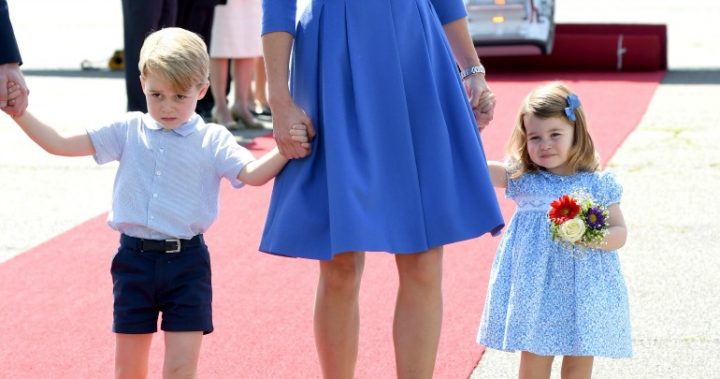 Royal siblings Prince George and Princess Charlotte are no strangers to being centre stage at weddings; earlier this year they looked adorable a bridesmaid and pageboy at Pippa Middleton's wedding.
The Sunday Times reports that George and Charlotte will reprise their roles when they follow Meghan Markle down the aisle next year when she marries Price Harry at Windsor castle.
A Kensington Palace spokesperson told The Sunday Times that "The wedding will be a family event. You can expect the family to be involved."
Many news sources speculate Prince William will serve in the role of best man at his brother's wedding.
Harper's Bazaar, however, believes that though the Duke of Cambridge may be a shoe in for best man, the Duchess of Cambridge is unlikely to be one of the bridal party.
Ad. Article continues below.
Missing out on a place as maid-of-honour at her sister's wedding, the royal will likely sit in as a normal guest.
Both Meghan Markle and the Duchess have sung each other's praises on numerous occasions.
In her revealing engagement interview with Prince Harry, Miss Markle labelled Kate as an 'amazing' source of support for her.
Read More: Prince Harry reveals romantic way he proposed to Meghan Markle
After news of the happy couple's engagement, the Duchess of Cambridge revealed she was 'thrilled' with Harry's choice.
Ad. Article continues below.
Read More: Duchess of Cambridge is 'thrilled' at Prince Harry's engagement news
There may also be a new young royal attending the ceremony with The Duchess of Cambridge due to have her third child a few weeks before spring—when the May ceremony is set to take place.
One can only hope that little Prince George is better behaved at this wedding than he was at his Aunt Pippa's. The young Prince received a harsh scolding from his mother at the event outside the church, which left him in tears.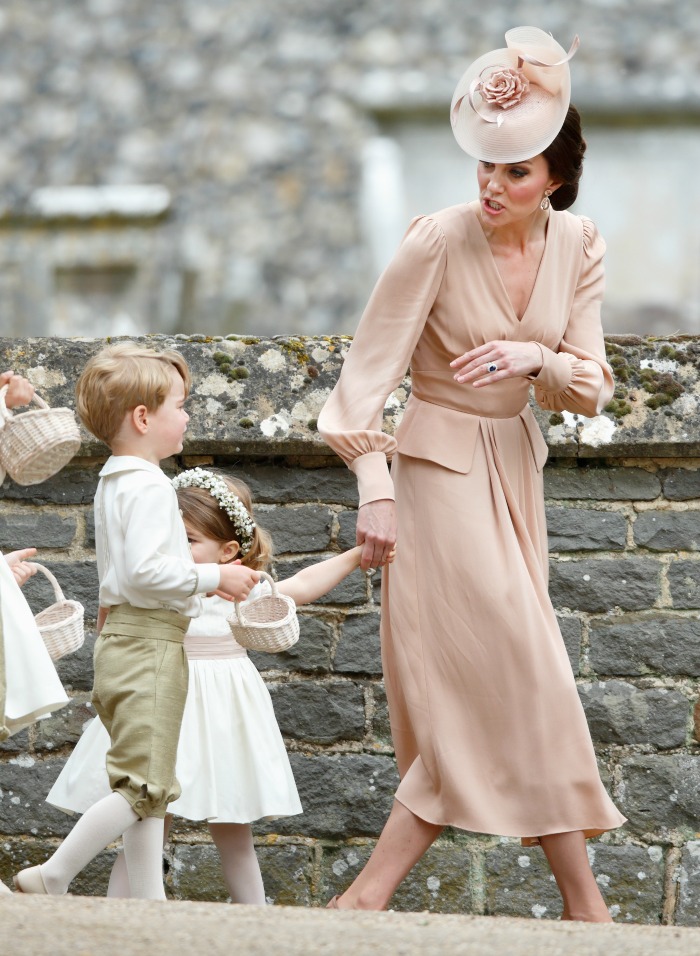 Do you think Prince George and Princess Charlotte will make a cute pageboy and bridesmaid? Will you be watching the royal wedding on television?