Politician says Indigenous communities need to face problems, not hide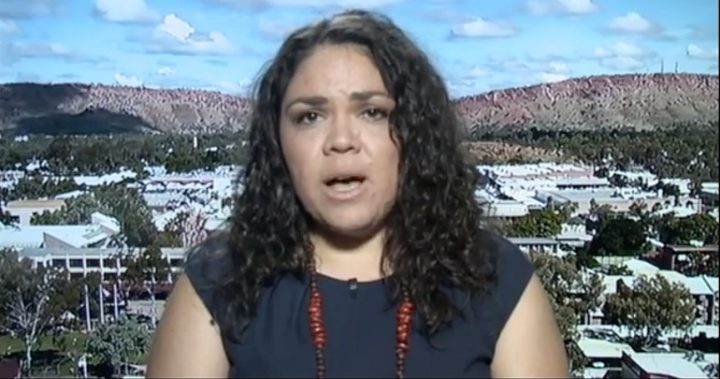 Indigenous Australian men need to enter the workforce to help them gain a "sense of value" and feel like they're contributing to the economy, says Indigenous politician Jacinta Price.
The Alice Springs councillor and advocate told The Australian helping Indigenous men find steady jobs would combat a range of issues including domestic violence and rising tensions over mining royalties.
The Northern and Central Land Councils were established to ensure a portion of profits from the resource-rich land in the remote and regional areas was handed back to local Indigenous communities. While the royalties scheme was supposed to help struggling communities prosper, there are concerns it has instead created a culture of greed and jealously.
"I've seen the destruction from within my own family because of the royalties ­system, and I believe it is also contributing to ­violence," Price told The Australian. "I've witnessed people in my own ­family, my grandfather's sister being punched at a royalties meeting. And I think it's all-encompassing in that our Aboriginal men need to feel a sense of value. They need to become part of the economy … which would help alleviate, I believe, the issue of family violence, if men are employed."
The royalties scheme sees money handed with directly to community members or distributed through a community council. It's the councils that have reportedly caused the most trouble.
Ad. Article continues below.
Last year, Ted Hall, a former director and chair of the Traditional Owners Corporation, Gelganyem, told the ABC the royalties has "created a monster" and that people were fighting for seats on councils to control the profit share.
"Because it's a democratic system now: majority vote gets you into the council," he said. "We've had family members basically cutting each other off at the knee to get top doggy spot on the council, to control the council, to control the community, to control the wealth. He who holds the power … benefits."
Price says she sees a correlation between the royalties and a high rate of violence in Indigenous communities — an issue she's been outspoken on in the past — and that Indigenous Australians need to face the truth.
"You can't hide from the truth," she told The Australian. "I have stood at funerals of my own family members and I have spoken about these very tough issues, and have said to my family, as we stand there burying a young person in our family, that we should be teaching our children that this is not normal."
Price hit headlines earlier this year when she teamed up with former labour Leader Mark Latham for a Save Australia Day ad. Price backed the campaign to keep Australia Day on 26 January, arguing changing the date wouldn't solve any of the real problems facing the community.
"Australia Day is under serious threat," she said. "Changing Australia Day doesn't change the lives of Aboriginal people in remote communities. We have to come together, as a nation, to solve these critical issues and do it proactively. Save Australia Day, it will be a sad day if we lose it."
What are your thoughts on this issue? Do we need to do more to help Indigenous Australians find steady work and prosper?