Mark Latham predicts dystopian future in new 'Save Australia Day' ad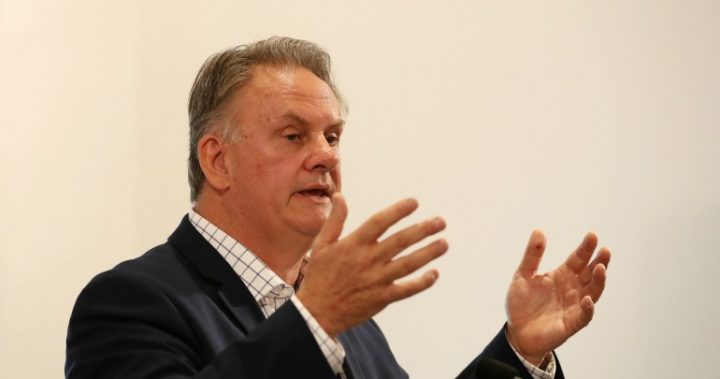 Mark Latham has teamed up with Indigenous Alice Springs councillor Jacinta Price to launch a new ad campaign to "Save Australia Day".
And his latest bizarre advert predicts Australia will descend into a dystopian future, reminiscent of George Orwell's 1984, should the date be moved.
The topic has been one that has divided people around the country for quite some time. Many believe that it isn't a celebration of indigenous culture, while others believe that it was the day that Australia was invaded and changed forever.
As many campaign for the day to be moved to a less controversial date, Triple J has declared it will no longer hold its Hottest 100 countdown on the day. Now, after first announcing his media campaign several days ago, Latham's team have released a new video, predicting a 'Big Brother-type' future, should a new date be set. The video was shared on Mark Latham's Outsiders Facebook page on Wednesday night.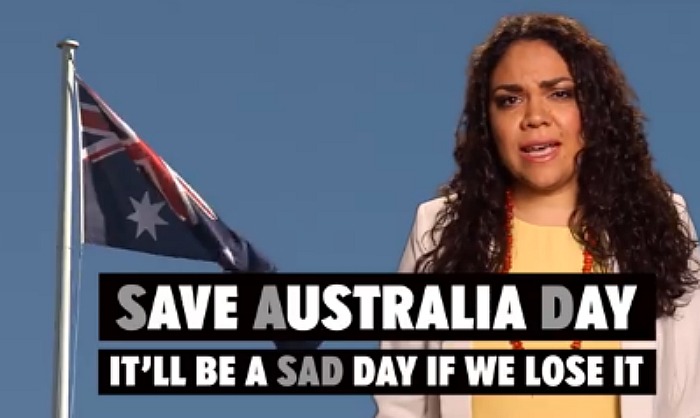 In the ad, a young girl is seen running to her mum with a card with the words "Happy Australia Day" written across the front. Her mother, visibly terrified, asks: "Have you shown anyone else this, darling?" She then takes it off her and is seen shredding it, while surveillance cameras capture the entire thing.
Read more: Mark Latham encourages Aussies to save Australia Day with new campaign
A later scene shows a woman in the butchers buying meat, when she's asked if it's for a special occasion – with Australia Day due to take place the following day. Staring up at a camera in the corner, she quickly says no and rushes out, scared. That is followed by two men discussing the celebration and toasting it together, when they're interrupted by a scared-looking nurse. Unfazed, they continue to wave their flags in protest.
Ad. Article continues below.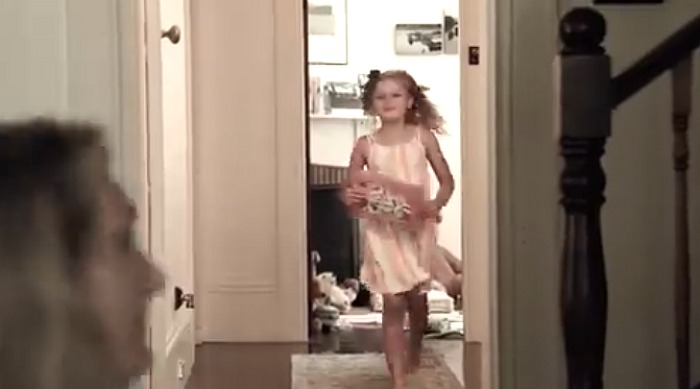 Price eventually takes over the screen and says: "Australia Day is under serious threat. Changing Australia Day doesn't change the lives of Aboriginal people in remote communities. We have to come together, as a nation, to solve these critical issues and do it proactively. Save Australia Day, it will be a sad day if we lose it."
Latham claims changing the date could alter Australia's history, and the attempts to do so are a form of 'political correctness'. "More and more people are coming out to support Australia Day," he reportedly said, after the advert first aired. "It's a day of national unity and celebration where people can feel genuinely proud of being Australian."
Ad. Article continues below.
But the new advert was met with a mixed response on social media, as one Twitter user wrote: "As ridiculous as this is, kind of glad to see this. I mean, there must be real momentum to change the date of Australia Day if these drips are getting together & wasting funds on ad fighting it, they would not bother otherwise, so yes, #Winning!"
While another wrote: "Inaccurate, derivative, fear-mongering nonsense. It would be nauseating if it weren't so absurdly hilarious (much like Mark, really)."
But many more were behind the campaign, with one user commenting on Facebook: "Great ad. Orwell inspired I suspect. Kudos to the producers."
Meanwhile, Latham told reporters on Wednesday: "In an environment where you have so much political correctness, where certain words, themes and values are banned in public institutions, I think the Big Brother approach, that dystopian theme, is very appropriate."
Ad. Article continues below.
According to SBS, Price also spoke to reporters via Skype, adding: "We've got to stop painting each other with the same brush … not all white people are racists and not all Aboriginal people are feeling like they are victims of our country's history."
Latham's campaign will involve radio and social media advertising, and he hopes it could even make it on to TV before January 26.
Do you think Australia Day should be moved to a different date?