Kerri-Anne Kennerley has positive update on husband John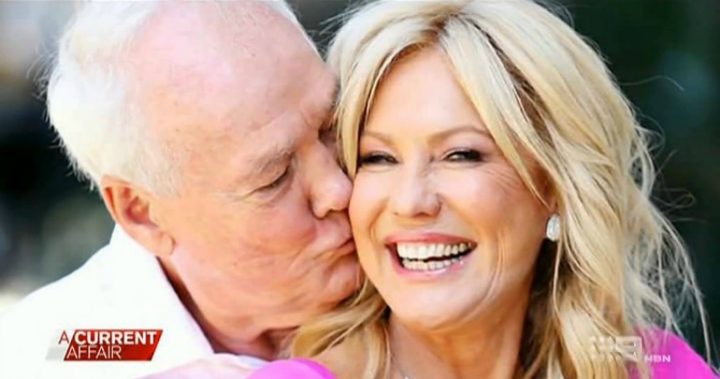 The undisputed queen of Australian daytime television, Kerri-Anne Kennerley, has given an update on her husband's condition, almost 18 months since he suffered a serious spinal cord injury. 
Kennerley, 63, opened up to The Sunday Telegraph about how she's managing to stay positive despite the injury that has completely turned their lives upside-down. 
Read more: Kerri-Anne Kennerley reveals painful secret
John, 77, was left wheelchair-bound following the freak accident in March 2016, and Kennerley says that while his recovery is slow, it's also steady. 
She said that he's making progress and in good spirits, but it can still be "frustrating".
Ad. Article continues below.
"He's remarkable and his spirit is terrific," she told the publication.
"We're really lucky, he speaks and breathes independently and can consume food, and he is very motivated." 
Read more: Kerri-Anne Kennerley outshines young Aussies with flawless fashion
Despite being positive about his progress in his long recovery, he still has limitations which make day to day life difficult. 
"He still can't push a button or turn a page, so that does make it quite limiting and it can be frustrating.
Ad. Article continues below.
"Yet this is what we've got at the moment and we just have to see what the future holds."
Last month, Kennerley told The Daily Mail about their joy at John coming home after his nine month stay in hospital. 
"He's happy he's home," she said.
"He goes to rehab regularly at the hospital. We are just all getting on with it, no grand announcements or recoveries, no there is nothing like that. He's just getting on with it."
Have you ever been in Kerr-Anne's position as carer to a partner or loved one?