Kerri-Anne Kennerley outshines young Aussies with flawless fashion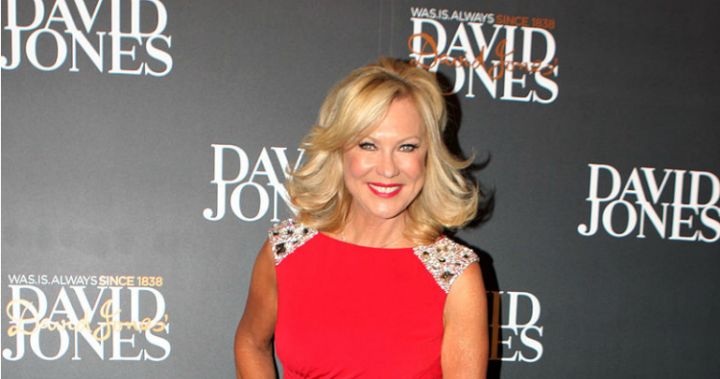 Being named one of the best-dressed at an exclusive event is one thing – being named best-dressed when you're 63 years old is a whole other ball game.
Kerri-Anne Kennerley blew her competition out of the water at the Harper's Bazaar Australia Fabulous At Every Age dinner, which was presented in association with Estée Lauder and held at No. 1 Bent Street in Sydney.
Harper's Bazaar Australia dubbed Kennerley and young Aussie actress Madeleine Madden as its two best-dressed guests in an Instagram photo posted on Friday, July 28.
Ad. Article continues below.
The photo shows Kennerley and Madden posing together as someone snaps a photo on their iPhone.
Madden, who starred in Tomorrow, When the War Began and will take to screens in the new Picnic at Hanging Rock adaptation later this year, wore an elegant peach-coloured ensemble with a bold blue floral motif.
Kennerley wore a full-length one-shouldered black jumpsuit that showed off her toned arms.
Read more: Kerri-Anne Kennerley stuns in figure-hugging gown
Though the photo with Madden was cast in moody lighting, Kennerley's outfit was on full display in a photo with Harper's Bazaar Australia editor-in-chief Kellie Hush.
Ad. Article continues below.
The simple black outfit was jazzed up with a gorgeous chunky necklace, bracelets, rings, and a sparkling silver clutch.
Kennerley's makeup perfectly complemented her complexion, with a dash of bright lipstick to steal everyone's attention.
Read more: Kerri-Anne Kennerley reveals painful secret
Ad. Article continues below.
Her blonde waves were pushed back in a casual manner, allowing Kennerley's smile to light up the room.
Kennerley posted a group photo on her Instagram, in which she and other guests (including Madden and Hush) pose with a promotional Fabulous at Every Age poster.
Hush "paid tribute to the power of women who create their own success" with a moving speech designed to remind everyone in the room that "age really is just a number". You can see more photos of the event here. 
What do you think of Kerri-Anne Kennerley's outfit? Would she make your best-dressed list?