David Koch's terror as wife is rushed to hospital while gardening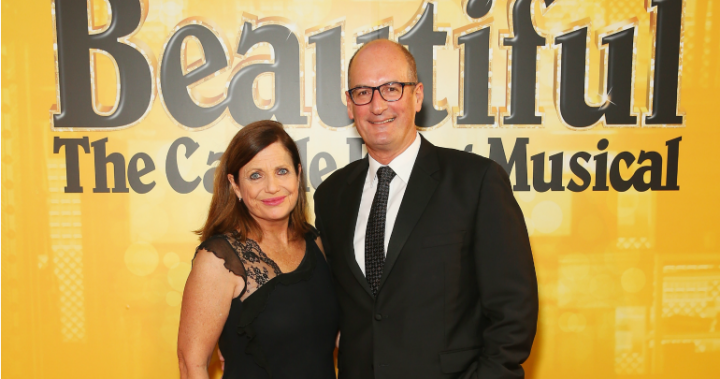 The one place we should all feel safe is at home in our garden, but for David Koch and his wife Libby, it ended in a terrifying hospital dash.
The Sunrise TV presenter has shared his shock after his wife of 38 years suffered an extreme allergic reaction after being bitten by a tick while gardening.
Libby suffered "redness" and "swelling", before being given a course of antibiotics via an intravenous drip every day last week at Sydney's Mona Vale Hospital.
"She woke up the following day and it was quite red and swollen and hot and we went to the chemist," the 61-year-old TV star told New Idea.
"The poor thing was just in the garden and next minute she's in hospital."
Ad. Article continues below.
As Libby's reaction got worse, the pair were warned she could be showing signs of Lyme disease.
Read more: Types of bug bites you should never ignore
Lyme disease is caused by a bacteria carried by ticks, and often results in a rash and flu-like symptoms. As well as joint pain, it can lead to brain or heart infections.
Koch, (more affectionately known as Kochie), added: "It's an infection and it's expanding all the time. What you don't know is where the tick has been before you and what it's been latched onto."
The pair are now awaiting blood test results, New Idea reports, but Koch revealed his relief that it had been detected early.
Ad. Article continues below.
The much-loved star shared a photo of Libby in a hospital gown hooked up to an intravenous drip at the time, before warning his fans of the dangers of tick bites.
Ad. Article continues below.
He wrote: "Beware it is tick season. Huge thanks to staff at Mona Vale Hospital and the nurses of the Acute And Post Acute Care program for looking after Libby this weekend.
Read more: Is David Koch about to be axed from Sunrise?
"A nasty reaction and infection to a tick bite knocked her for six. It's made us really appreciate how lucky we are to live in this country where everyone has access to great medical care."
Koch has been co-hosting Channel Seven's breakfast show, Sunrise, for 15 years, and has four children with his wife Libby.
Have you had a nasty reaction to a tick bite? Were you aware of the dangers?