Is David Koch about to be axed from Sunrise?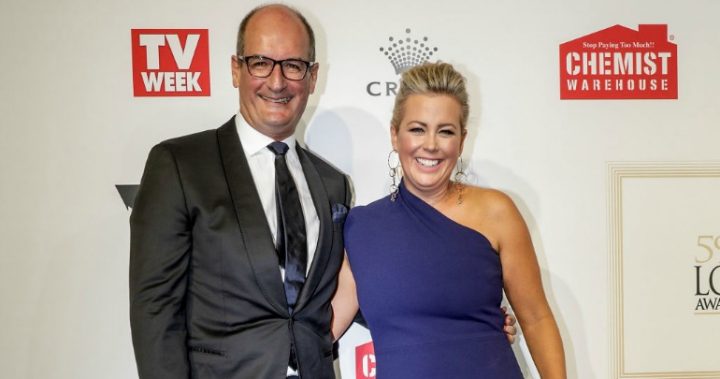 David Koch has been co-hosting Channel Seven's breakfast show, Sunrise, for 15 years now but his time in the sun may soon be up.
Koch (more affectionately known as "Kochie") is currently attempting to renegotiate his contract with Channel Seven, according to Private Sydney, an offshoot of The Sydney Morning Herald. 
Kochie is reportedly looking for a deal worth up to $1 million a year … and he wants all that while attempting to scale back to a four-day working week on Sunrise, "freeing him up to work on his other projects, including his beloved Port Adelaide AFL club and his private finance marketing company Pinstripe Media". 
Read more: 'Kochie's blitzed!' Sunrise host enjoys 'jolly' night at Brownlows
It doesn't sound unreasonable for a 61-year-old to scale back to a part-time role, especially after 15 solid years working at the same company, but some are saying this could be the perfect time for some new blood. 
Ad. Article continues below.
Kochie has been absent from the Sunrise couch over the past few weeks, with "a veritable cavalcade of Channel Seven's leading men" filling in as co-host. One face that keeps popping up is Basil Zempilas, a popular Perth-based personality. 
Read more: Lisa Wilkinson jumps ship in shock resignation
The Private Sydney article suggests that Zempilas and these other men have been "auditioning" in their guest hosting roles, trying out their on-air chemistry with four-year veteran Samantha Armytage. 
It would come as no surprise if this were the case; Kochie himself became the official co-host after filling in for his predecessor. 
Read more: The surprising trait that nearly got David Koch fired from Sunrise
Ad. Article continues below.
Australian breakfast TV has undergone some marked changes over the past few months, with Channel Nine's Lisa Wilkinson hanging up her hat on her 10-year co-hosting gig on the Today show. 
Wilkinson's decision to leave came when she could not achieve a satisfactory contract during ongoing pay negotiations—a situation similar to the one Kochie finds himself in at present. 
Would you be happy for Kochie to be replaced? Who do you think could best fill his shoes?