Parents of children 'shackled up in home' plead not guilty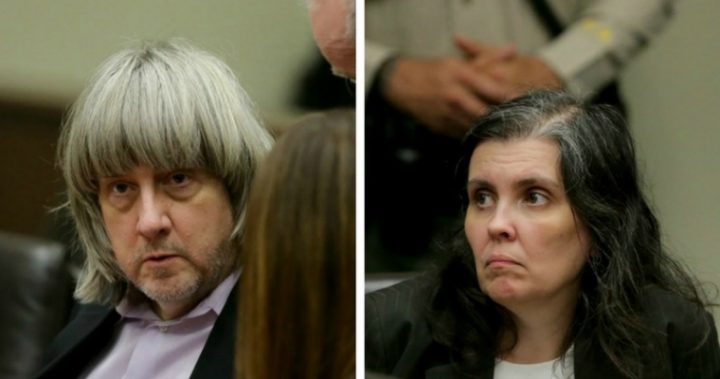 The parents of 13 children who were allegedly found shackled to their beds and malnourished have denied torturing them and holding them captive in their home.
David Turpin, 57, and his wife, Louise, 49, were charged with imprisoning and torturing their 13 children, after their 17-year-old daughter escaped and called police, telling them her siblings, who range in ages 2-29, were being held captive in their home. Multiple media outlets reported the girl looked smaller than her age and mistakenly believed she was only 10-years-old.
Police swarmed the home and allegedly discovered the 13 kids shackled to a bed, dirty and appearing malnourished. Now, the Turpins have pleaded not guilty to all charges of child abuse, torture and false imprisonment. 
Appearing in court on Thursday, the pair dressed in plain suits and looked grim-faced as they entered their pleas. ABC News reports the judge set bail at $15 million each and the couple are due to reappear in court at the end of February.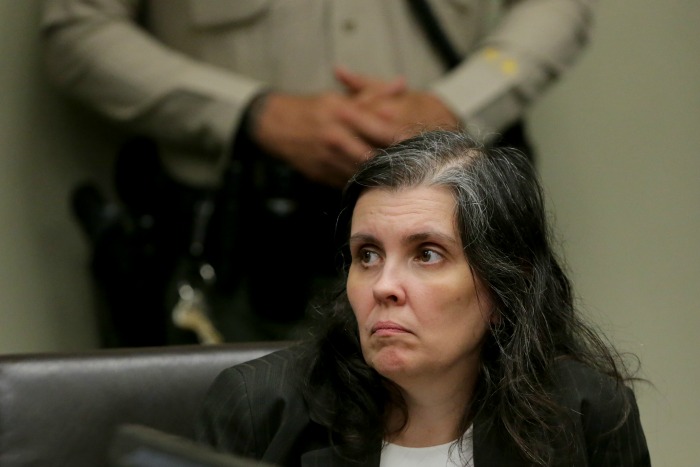 It comes after neighbours said they were shocked to discover the couple had young children, having only seen the older siblings occasionally emerge from the house to mow the lawn and do chores. One neighbour told CNN the kids appeared "very pale-skinned, almost like they'd never seen the sun", while another said they looked "malnourished". 
Read more: Siblings recovering in hospital after being held captive by parents
Riverside County District Attorney Mike Hestrin revealed more details of the horrific conditions the children were found in this week, and speaking in court, he said: "A case like that sticks with you and haunts you."
Ad. Article continues below.
According to the site, Hestrin told the court three children were chained to beds when police swarmed the property. He claimed the kids had started getting tied up years ago, but the parents had allegedly swapped the ropes to padlocks and chains when one child tried to escape.
"Circumstantial evidence suggests the victims were often not released from their chains to go to the bathroom," he reportedly added. Hestrin claimed a 29-year-old female victim weighed just 37kg, and a 12-year-old was the size of an average seven-year-old.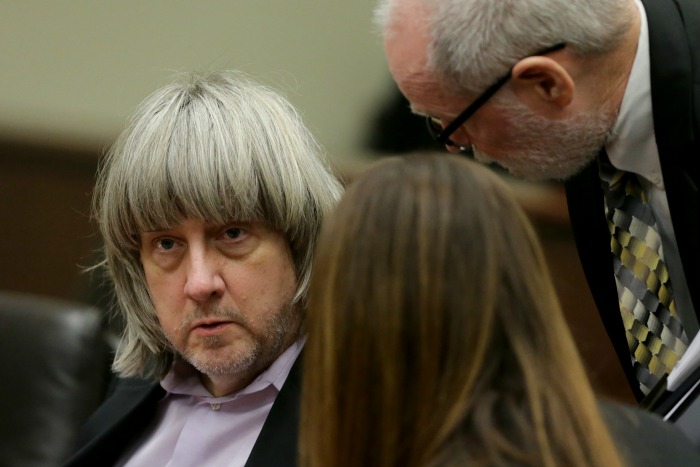 According to the report, Hestrin described a house of horrors where the parents would allegedly buy food for themselves, but ration the kids to one meal a day. Meanwhile, it's claimed none of the victims were allowed to shower more than once a year.
Ad. Article continues below.
The Turpins' brief public appearences were in stark contrast to the facade they paraded on social media. Photos from their Facebook page show the couple being married in Las Vegas by an Elvis impersonator, surrounded by their children. The couple appear to have renewed their vows three times in recent years, with the children wearing the same matching outfits every time. Other photos show the family on holiday at Disney World.
The children's paternal grandparents said they had not seen their grandchildren in four years, according to ABC.
James and Betty Turpin told ABC they were considered a good Christian family and said the children were homeschooled and made to memorise long passages from the bible.
Of course it's not the first time the world has been captivated by stories of parents doing bad. But for many mothers and fathers it's difficult to understand how a parent could allegedly treat their child with such disregard and contempt.
What do you think of the allegations?  
Ad. Article continues below.
---
With Facebook removing news sites from your feeds we ask that you sign up for Starts at 60's emailers here. And to keep us on your wall, join some of our new Facebook groups and clubs:

News Junkies Club – Australia
News Junkies Club – USA 

See news on the change and links to all our other clubs and groups here.