Funeral homes accused of sick tactics to secure lucrative deals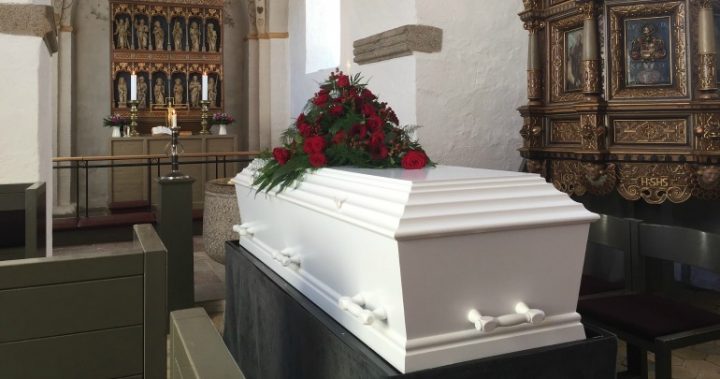 Losing a loved one can be an extremely difficult time, but an exclusive report by The Courier Mail has revealed the extreme lengths some funeral directors are going to in an attempt to secure business.
The report suggests that some funeral directors are working as undertakers at emergencies in order to secure business and funerals. Furthermore, the government is said to be offering contracts for as little as one cent for the funeral companies to transport bodies to local mortuaries.
Their contract means they have information that would allow them to contact families and potentially make money from them, a move that was actually banned in 2013. Any funeral director that contacts a victim's family is essentially committing a crime under the law.
It's also believed that funeral directors are opting to "cremation shop". The term is used when a funeral director agrees to cremate a body at one location, but actually transports the body with a number of other bodies to a separate location that is cheaper to carry out the cremation. In some cases, they can hold off cremating the body until there are enough corpses to transport and cremate at one time. 
The Queensland Funeral Directors Association has called for a formal inquiry and is set to meet with the Office of Fair Trading over the incidents. Starts at 60 has contacted the Queensland Funeral Directors Association for further comment.
Ad. Article continues below.
It comes just weeks after a Queensland family accused a funeral home of switching their beloved grandma's expensive oak coffin for a cheaper alternative for her cremation. Reports at the time suggested the family had noticed the coffin looked different at the crematorium, but were told it was common practice so the coffin didn't become damaged. The Office of Fair Trading is currently investigating whether consumer laws were broken after receiving a complaint over the mishap. Harts Family Funerals apologised to the family over the incident and suggested it was all a misunderstanding.
Meanwhile, the New South Wales government caused debate by suggesting they would offer families an option to reuse grave plots after 25 years. The new option would give families the chance to rent a grave spot, but with the option to have that space to be freed after 25 years. While they would be able to continue renting the space after that time, they could also opt for other remains to be moved to make way for a new body.
It is believed that cemeteries could run out of spots for bodies by 2051, with governments looking at new ways to cater for religions that don't allow cremation.
What do you think? Has anything dodgy like this happened when you've laid a loved one to rest?
---
Ad. Article continues below.
With Facebook removing news sites from your feeds we ask that you sign up for Starts at 60's emailers here. And to keep us on your wall, join some of our new Facebook groups and clubs:

News Junkies Club – Australia
News Junkies Club – USA 

See news on the change and links to all our other clubs and groups here.