The Chase's Mark Labbett reveals life-changing health condition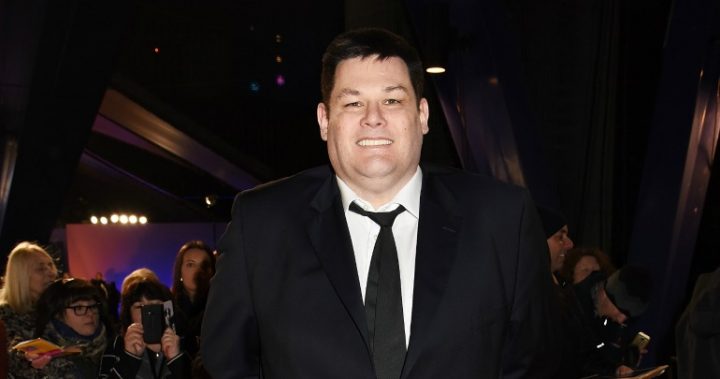 Any Australian who has been near a TV around 5pm on a weekday has probably caught an episode of The Chase at some point in their life. Based on the UK quiz show of the same name, the series sees everyday Australians go head-to-head with a quizmaster known as The Chaser.
While we do have our own Aussie Chasers, some of the UK favourites, including Mark Labbett, travel to Australia to appear on the local version of the show. Better known as "The Beast", Labbett is arguably one of the biggest stars. 
In news that could shock fans, the 52-year-old quizmaster has revealed that he's living with a serious health condition. In a recent appearance on British chat show Loose Women, the iconic TV star revealed that he's been diagnosed with type 2 diabetes.
Read more: Is this the secret to beating type 2 diabetes?
Ad. Article continues below.
Labbett's news comes after he joined a body-positive campaign encouraging men of all shapes and sizes to embrace the body they're in.
"I have a very good relationship with my body," Labbett told the panel. "I'm in pretty good shape but recently I've been diagnosed with type 2 diabetes."
The Brit was surprisingly upbeat about the diagnosis and took full responsibility for it. 
"Given the amount of sugar I've eaten over the years, I'm not going to complain," he said. 
Read more: How to tell the difference between type 1 and 2 diabetes
Ad. Article continues below.
The star admitted he has, in the past, eaten up to 10 bars of chocolate a day and accepted that this contributed to his diagnosis.
"I've done the crime so now I'm doing the time," he told the panel. "But I take the positives out of it."
He went on to say that his diagnosis made it easier to try and lead a healthier lifestyle because he's now got no choice.
"I've enjoyed being this heavy. I've generally always said that I've got away with it, but now I haven't," he said. "So the weight's coming off. I've lost a couple of stones so far."
It's good to see The Beast doing well!
He also revealed that he completely cut sugar out of his diet and said that it was a lot easier to do so when dealing with a health concern.
What do you think of Mark Labbett's health condition? Is this something that you or a loved one is currently living with?