Lynne McGranger reveals co-star Johnny Ruffo is still getting cancer treatment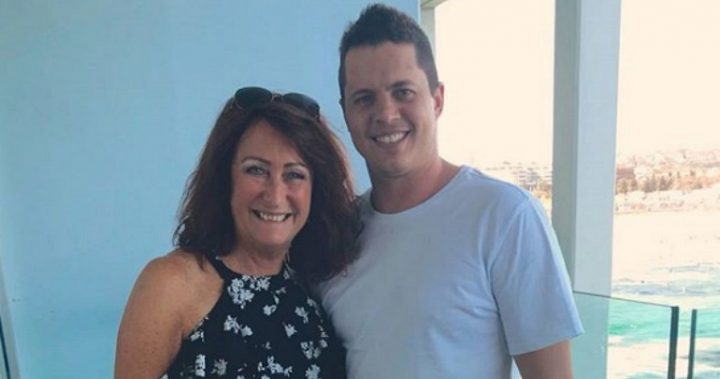 Home and Away actress Lynne McGranger has spoken out about her beloved co-star Johnny Ruffo, who is still battling brain cancer seven months after his diagnosis.
Appearing on The Morning Show on Thursday, Lynne said Johnny was still undergoing treatment, but things are looking up.
"Johnny is doing really well … he is in great form, he is still having ongoing treatment but it's working," she told hosts Larry Emdur and Kylie Gilles. "They don't continue treatment like that if it is not working but it's working and he is in such great form. He did have a couple of days where he is a little off colour and a little tired but then he is old Johnny again."
She said the energetic 29-year-old had changed his lifestyle since learning about his cancer diagnosis and was focussing on making healthy choices.
"He looks fabulous, he looks really strong and he is living a clean life – which is words I never thought I would say in the same sentence as Johnny Ruffo- but there you go," she laughed.
Ad. Article continues below.
The two actors became close during their time together on Home and Away and have remained friends off-screen. Earlier this week, Jonny shared a photo of the pair celebrating Lynne's 65th birthday, although he was gentlemanly enough to joke it was her 21st.
"Incredible arvo with this amazing woman, having a few drinks to celebrate her 21st tomorrow, love you to the moon and back," he wrote on Instagram.
Ad. Article continues below.
Johnny has been undergoing treatment for brain cancer ever since his doctors discovered a seven-centimetre tumour at the front of his brain in August last year. He was quickly admitted to the operating theatre where surgeons removed the tumour, leaving him with a large scar across the front of his head.
The size and position of the tumour meant he was prescribed an intense round of radiotherapy followed by chemotherapy to properly treat the disease. He later confessed he had ignored his symptoms for months, thinking his migraines and sudden mood changes were sings of depression.
"Initially I thought maybe I was a bit depressed so I'd even gone to the doctor," he told The Project in an interview last year. "The doctor said all the symptoms seem like it is depression. After having found the tumour, the neurosurgeon said it was not depression at all, it was because there was so much pressure being put on your brain it was causing all these different symptoms."
He's kept well-wishers updated throughout his ordeal and posted a photo in December showing his progress from surgery to the end of his radiation therapy.
Ad. Article continues below.
"What a huge difference, now I just need my hair back," he wrote.
Are you wishing Johnny well? Have you been following his progress?