Hugh Jackman speaks of 'trauma' he experienced when abandoned by mum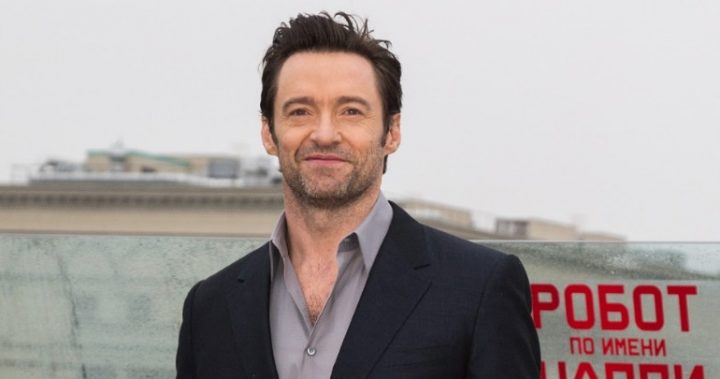 He's always shown a great deal of love for his family but Hugh Jackman has revealed how traumatic it was when his mother abandoned him as a child.
Although he's now reconnected with her and regularly shares photos of her on his social media channels, Jackman detailed how heartbroken he was when his mother, Grace, left Australia for the UK when he was younger.
"It was traumatic," Daily Mail reports the star telling Who. 
'I thought she was probably going to come back. And then it sort of dragged on and on."
Jackman's father looked after the family, while he saw his mother about once a year. Thankfully they've reconnected and Jackman now has a family of his own that he loves to bits. 
Ad. Article continues below.
While fans across the globe are used to seeing Jackman feature in blockbuster movies or entertain thousands of people on Broadway, he praised his wife Deborra-Lee Furness for making it all happen. He admitted that his family had to sacrifice a lot in order for him to become a massive star.
Ad. Article continues below.
"My family and Deb have sacrificed for me. I'm ambitious," Daily Mail reports the Aussie actor telling Who.
Read more: Deborra Lee-Furness rocks red carpet in wild outfit with Hugh
Ad. Article continues below.
He added that he loves the challenge of filming a movie and that it sometimes meant that his family had to go along for the ride in order for him to pursue his dreams.
"If you put my back against the wall, I will fight," he said.
"I feel I have something to prove. It's a good motivator, but it's not always easy to turn that off."
The Greatest Showman actor often gushes about his wife.
Read more: Hugh Jackman's public love for wife upsets fans
Ad. Article continues below.
In a 2016 episode of The Ellen Show, he explained that he'd met his wife before he became famous and that married life keeps getting better and better.
"She and I met before it was my first job and obviously she's the greatest thing that ever happened to me and it gets better and better," he gushed.
"I'm really grateful that I met her before anything kind of happened, because everything that's happened in my career, on screen and off screen, we've done it together."
He said that they met at his first job and that he had a "major crush on her".
Ad. Article continues below.
The pair married in 1996 and have a son and a daughter and regularly appear together at lavish red carpet events around the world. Oscar is 17 while Ava is 12 years old.
Recently they were in Sydney where they climbed the Harbour Bridge together on a romantic date.
Ad. Article continues below.
"Things to do on New Year's day … climb the #sydneyharbourbridge with your love! #mydebs," he captioned the photo. 
It's good to see that they're still going strong.
What do you think? Have you ever made sacrifices for your loved one?