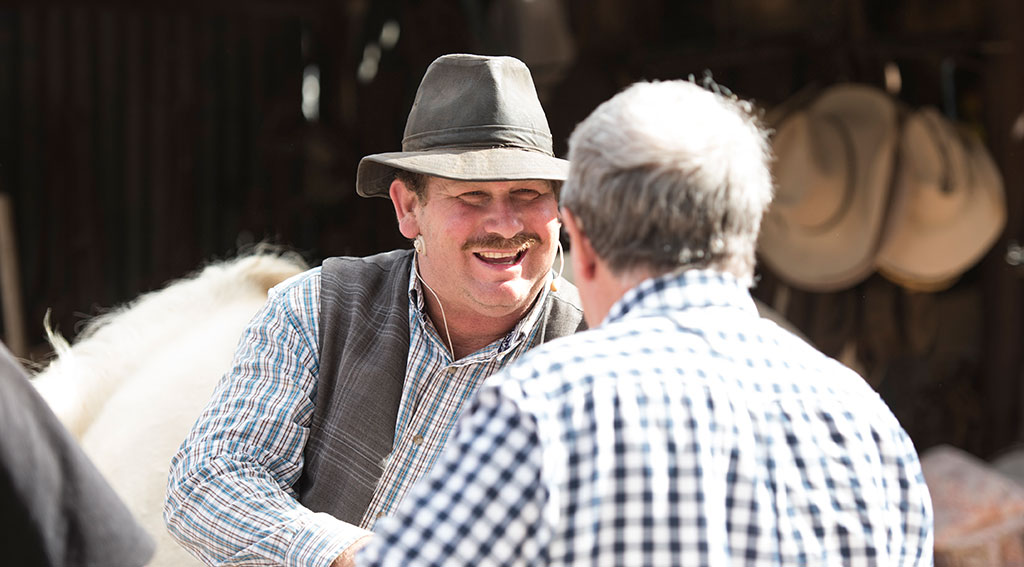 It's not just kids that can learn from them of course. We can all take some inspiration from those who accepted that each day was a challenge and found ways to get through it by their own ingenuity and helping each other.
Where the stories come to life
It's one thing to tell a story but another to walk in the footsteps of those heroes, who certainly never thought of themselves as heroes at the time.
In Longreach, so many of those stories come together – larger-than-life characters are remembered for their adventures and misadventures.
Spend a few days here with us and you'll learn plenty about cattle-duffer Harry Redford (aka Captain Starlight) who was admired for his bushcraft, navigation skills and audacity.
Perhaps you'll hear about the Chinese cook from Bowen Downs Station who was scared of the dark and came adrift from a night stagecoach ride through the bush.
You'll learn about the pioneers of flight at the Qantas Founders Museum. Qantas Founder Hudson Fysh lived in Longreach and had a vision of the different planes could make to outback communities. He advised outback stations on constructing airstrips and made sure stations had a room or two for the pilot and passengers if he was forced to land there!
You'll probably hear about John Flynn who founded the air ambulance and helped set up communication – radios, party-lines, phones. He never felt happier than when he was in the outback and helping the people here.
Getting through no matter what
Today we wouldn't think of our bus drivers as heroes but in pioneer times, the Cobb & Co coach drivers were heroes who connected our town to the outside world and brought the precious mail.
When you ride the Cobb & Co Stagecoach (just one of the many highlights on the Starts at 60 community's upcoming trips to outback Queensland), you'll get a real sense for what was involved in negotiating the rough terrain and unpredictable climate.
We're also about to introduce a new experience, the Sunset Stagecoach Story, which celebrates the Cobb & Co driver Ned Devine.
Ned was renowned in southern Queensland for being the best coach driver. He lived and breathed Cobb & Co. It wasn't just a job to him but a passion to deliver what founder Freeman Cobb had promised the people. He was so well-known that folks would be stoked if they got Ned Devine and his perfect team of grey horses on their journey. Not only was he a determined and reliable driver, but he was also a storyteller and entertainer.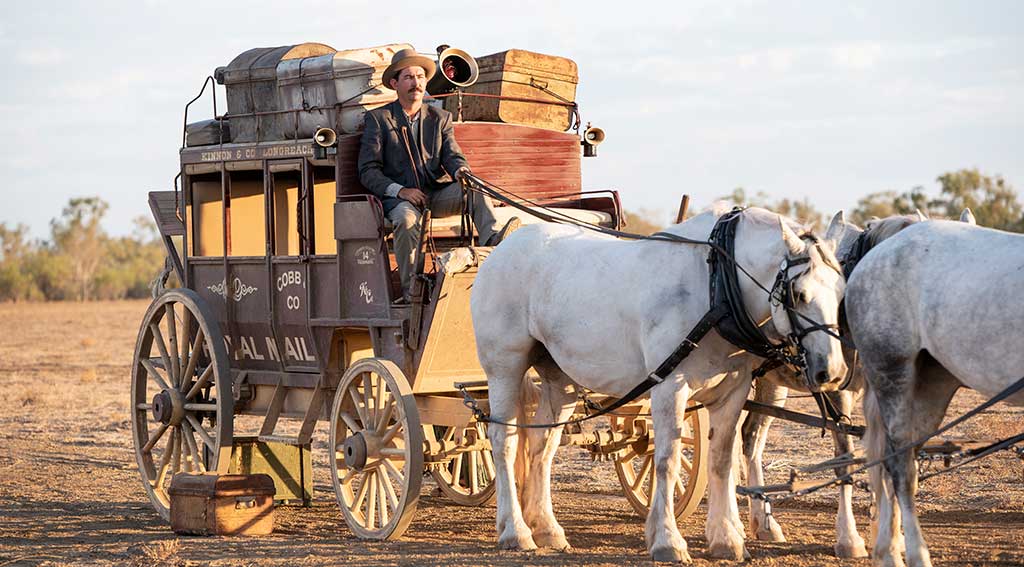 If you're exploring Longreach independently, we also recommend booking one of the limited places on the brand new Ned Devine Experience to travel out with 'Ned' at sunset.
Living it today
I see local bush kids still doing something we did as kids. They tell stories about their day, competing to be the one who had solved the biggest problem or achieved something special.
I believe the resilience of everyday people begins with the stories we tell each other and the things we admire in our heroes.
Come and hear the stories, the bush poems around the campfire and inhabit our world for a little while. It's a great reminder of the traits that are still at the heart of the traditional Australian character – resilience, ingenuity, mateship and a sense of humour!
They are the traits of the pioneers and the traits you still need in the outback to survive its times of drought, floods, fires and disappointments.
When confronted with some challenging situation, I still often ask myself 'What would Ned Devine have done?' or 'What would Hudson Fysh have done?'
I feel it is my duty to keep these stories alive as Ned Devine once did, and to sow their inspiring seeds, especially in our young kids.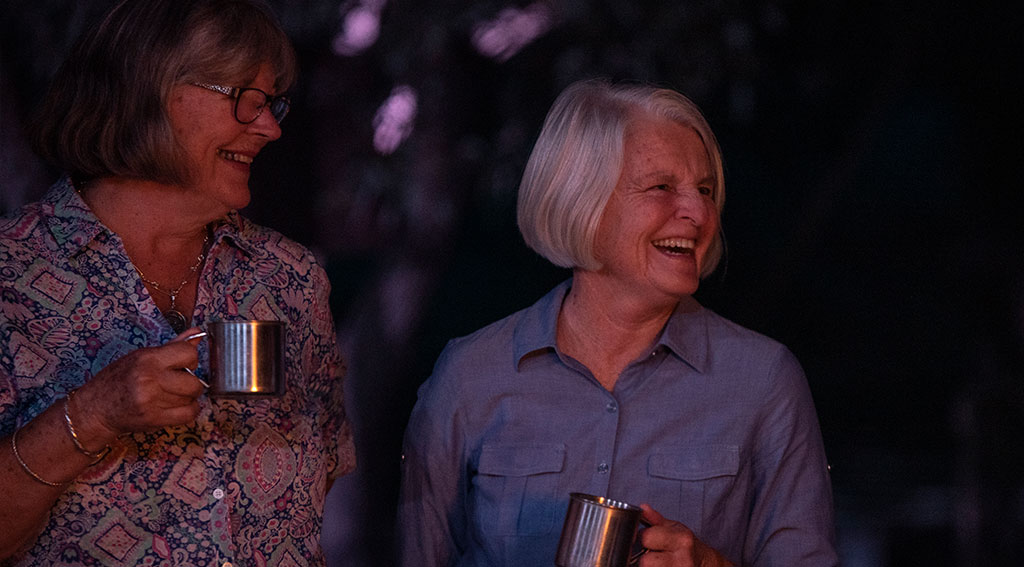 If you can be my allies in preserving these stories and passing them on to your kids and grand-kids, the next generations will understand their Australian heritage a little better and I hope they'll be inspired to find their own sense of adventure and resilience.